Advice for Job Seekers
Making the decision to teach abroad is not an easy one - you are taking a new job and life (to some extent) after all. It requires careful thought, research and preparation. Above all, you will need to be proactive about your job search and applications. Teacherhorizons has been built to make both the process more straightforward but also more comprehensive, ensuring that you give yourself the best chance possible of securing that dream job.
You should follow these steps to maximise your chances of achieving the right position and school:
1. Read the articles on Teacherhorizons.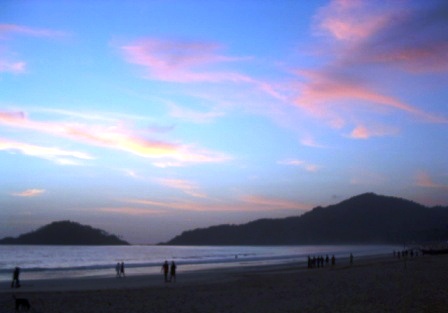 If it is your first time teaching abroad, then the article on Living and Teaching Abroad will be useful as will the quiz designed to assess whether you are ready to move abroad. If you are an experienced international teacher, you will be more interested in articles such as Applying to International School Jobs or An Insider's Guide to Applying for Teaching Jobs Abroad, written by our CEO, John Regan.
2. Research your chosen international schools.
International Schools vary dramatically in quality so carry out some research into the schools you are considering applying to. The article on Assessing and Researching International Schools should help with this process.
3. Perfect your full teacher profile.
Follow the article on Perfecting your Profile to maximise the impact of the tools available on Teacherhorizons. Be sure to have your profile completed to at least 70% as this will enable you to apply for jobs.
4. Search and apply for jobs.
You should now be ready to apply for jobs on Teacherhorizons. Once you apply for a job, your full profile along with your Teacherhorizons CV, supporting documentation and references will be sent to member schools. Remember to include a covering message that is tailored to that particular school - there is nothing worse than receiving a generic message. Expect them to be in touch within a week.
5. Be proactive.
Some schools are excellent at replying to applications, others less so. If you have not heard from them within a week we suggest you call the school to ask about your application.
We wish you the best of luck with your application and sincerely hope to help you find your dream job!