Applying to International School Jobs
Why is applying international school jobs such a complicated process? It doesn't need to be, but it currently is. Lack of transparent and readily available information about schools, varying application methods, confusing accreditation bodies and distances are all issues that face the international school applicant, particularly those who are going through the process for the first time.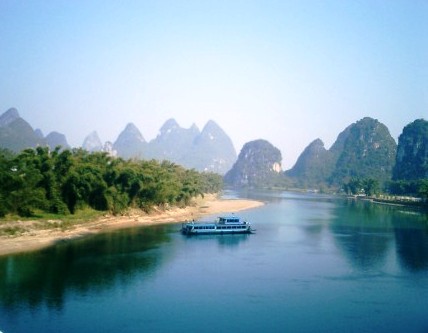 Many fantastic teachers end up concluding that they are not able to secure an international school job. This is simply not the case. Teacherhorizons aims to reduce the stress of the application process by creating one application for all jobs whilst also ensuring that all the necessary information is in one place.
Never-the-less, the number of applications for international school jobs can be high, particularly in desirable locations such as Europe and South America so you need to make sure you make the most of your talent and promote yourself. The tips below should help.
Who are international schools looking for?
This varies considerably and is dependent on the individual school. However, as a general rule international schools tend to employ foreign teachers who have at least 2 years of experience. In most secondary schools, international teachers are expected to have a degree in their subject and display a strong command of their subject whilst being able to engage with students of all abilities as they are rarely selective by academic ability.
Ultimately, most of them are looking for passionate, well-rounded teachers with commitment to the values of an international education. It is highly likely that they will expect teachers to contribute towards extra-curricular activities and get involved in the school social life, your personal interests are therefore much more likely to be of interest to an international school head.
Carry out your research
Make sure you are ready to teach abroad first, our handy quiz should help you with this process and asks all the right questions for you to consider. Try to narrow down the kind of school and area of the world you want to work in. The Middle East, for example, is an enchanting part of the world which many international teachers fall in love with but it is not for everyone. Use our school profiles and country specific information to start with. We would highly recommend you then look at individual school websites with a critical eye followed by researching information available on the various accreditation bodies.
Accreditation Bodies
For those new to teaching in international schools accreditation bodies and endless acronyms can be a source of constant confusion. Once you have understood the different accreditations and membership bodies, they then often have different levels of schools within them. Many are simply paid school memberships and aren't of any value to the teacher – they act as common marketing and strategic bodies. However, there are a number of accrediting bodies that are fantastic: eg CIS (the Council of International Schools), NEASC, COBIS and WASC and the International Baccalaureate. For further information, read our guide to the accrediting and membership bodies of international schools.
Identifying the right country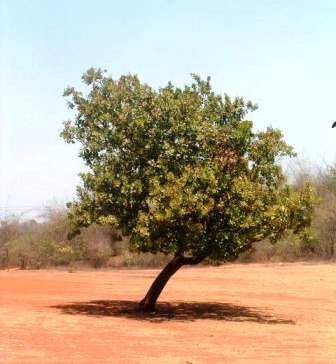 Many recruitment agencies will tell you that the country doesn't matter – it is the school that should be your primary concern. This is not true, they are simply trying to push you towards taking a position at a client's job. Your choice of continent / countries / cities that you would consider is critical. Whilst you will need to be flexible in order to secure a good job, it is important that you don't compromise in accepting a country you are unsure about. If you are unsure about it, carry out your research, visit the Lonely Planet website for an overview, use our city guides, Numbeo for the cost of living and if in doubt still try and speak to a member of staff about the lifestyle at the prospective school.
If you are intending teaching abroad, you will most likely be committing to a 2 year contract – it is worth getting right! Remember that there are some wonderful destinations such as Oman that may not be instantly on your radar as potential gems to live in – our travel guide will develop over time and make you aware of these countries and cities.
The process – getting your application spot on
Ensure you have done the following with your full teacher profile:
Completed your profile to over 70% complete.

Have your teaching philosophy statement ready – use our guide for this as this is amongst the more important features that will distinguish you from the rest.
Fill in as much detail as possible about your teaching experiences, education and courses you have attended.
Add a professional yet friendly photo of yourself.
Complete the Teacherhorizons video interview.
Be yourself and don't embellish – it will only harm your chances, either in the interview or during the job.
Have your 3 professional references completed – use a supervisor only (Head of School ideally) – make sure you chase your referees to complete your reference. It will only take them 5 minutes to use our system.
Once you have done this be proactive
1. Visit the Teacherhorizons jobs page regularly and use resources such as TES, Eteach and TIE to seek further vacancies to which you can send your teacher profile.
2. Ensure you have written a short tailored covering message stating why you want that position and why you want to work at that school to go with your Teacherhorizons application.
3. Follow up your application with a phone call to the school after a week, if you have not heard back.
It is very likely that international schools will wish to interview you, either in person or via Skype. Should you do so the following tips should help:
A. Be prepared – research the school you are applying to via their website, Teacherhorizons, their prospectus and if available their promotional video.
B. Dress professionally, first impressions are important.
C. Be confident without being arrogant, back up your skills with evidence and convince the head that you are keen to learn, to improve as an educator.
D. Be yourself and don't exaggerate or invent things – you will be found out eventually.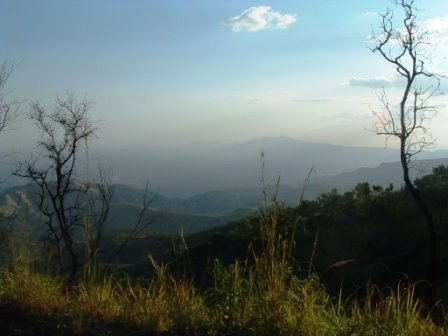 E. Have questions ready for the interviewer – international school interviews are a two way process.
F. If you are offered a job, take 24 hours to consider the offer if you need it. It is an important decision and heads will respect this. Ask your family and friends about your decision. Should you accept, you must commit to your agreement. Teachers are frequently blacklisted from the international school network – they are a tightly knit community.
We wish you the best of luck and remember, if you don't get your perfect position now there is always another chance in the future! Remember to ask for feedback in this case. It is all a learning experience!
Written by Alexis Toye, former international school teacher and founding partner of Teacherhorizons.