Teaching Abroad in the Twilight of your Career
Many teachers towards the end of their teaching career want to experience something different – teaching abroad is an appealing prospect. In fact, a survey we carried out recently indicated that 52% of the 50+ age group would be interested in teaching abroad. With many local schools cutting down on experienced staff to slash the running costs, this is not normally the case with international schools.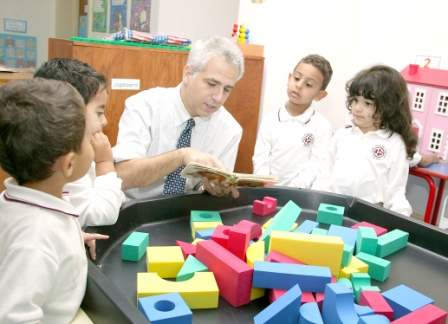 Over 5% of the teachers I have recruited have been in their late-40s and 50s and many of them have never lived or taught abroad before. Almost all of them have appeared at the interview with issues and concerns about their age. The candidate's age has never been an issue with me as a recruiter. What an international school head is seeking, is a teacher of good quality, strong values and a commitment to their students' education. The teachers, who it could be said, are in the twilight of their careers, bring experience, wisdom and a calmness of approach to the staffroom, all qualities that a head finds attractive.
Outstanding schools, particularly so in international schools where the turnover is higher, require a balance of youth and experience. Interestingly, many of my more senior staff have in fact turned out to be my most energetic and are often both loved and respected by their students and respective parents.
So, those of you who are in this category, be confident! Your skills, approach to life and experience are precious commodities. Be bold, apply to international school jobs – it will change your life!
Written by John Regan, CEO of Teacherhorizons. Having spent his first 30 years of his teaching and headmastering career in the UK both in the state sector and independent sector, John spent 10 years as Headmaster of prestigious schools in Portugal and Egypt. He has been recruiting for almost 30 years.