Teaching in International Schools for Families
Teaching couples with families, who are considering entering the international sector, have a dilemma whether to leave the security of their present situation or choose the exciting prospect of embarking on a new life teaching abroad.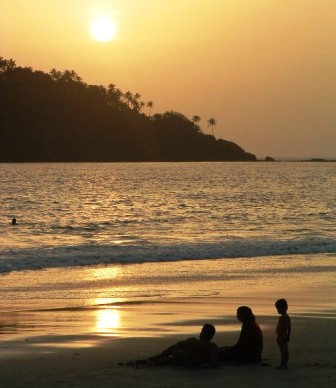 Considerations on maintaining the status quo may include the career ladder for one or both teachers; leaving friends and family; children's stability of education and friendships; and being familiar with environment and culture. These are very powerful motives, but on the other hand, the alternative of international education should be very appealing.
A word of warning, however, that once the bug of teaching in international schools is caught, it is very potent! Teaching is one of the few professions that can be practised anywhere in the world. The majority of teachers spend two to four years in an international school and then they move on to develop their career but also to experience a new culture.
What does this mean for the children of teaching couples and families? They will have to be flexible, adaptable, tolerant, open-minded, develop communication skills and learn new languages. These characteristics are invaluable in today's global citizens. International school students, particularly those who complete the prestigious International Baccalaureate, are held in high esteem by universities and prospective employers.
One question that must be asked at interview is the proportion of international students in the school, because many international schools have a large proportion of local students, which may or may not be disadvantageous.
Questions to consider when moving to teach abroad as a family:
The following set of questions is not intended to put off families from teaching in an international school. They are merely intended to help make an informed decision. Please note that most families find life and education abroad both personally and professionally rewarding.
Will the international school offer guaranteed places for children and what level of discount do they offer on fees?
Is the salary sufficient to sustain a family?
Does the school offer more substantial accommodation or accommodation allowance for families?
Will moving abroad disrupt my child's education? (If in the middle of their final two year course it may not be such a good idea)?
What is the quality of education on offer for my children? (Use accreditation status as an indication)?
Will the international school accept a joint application? (if both of you are teachers – many do and encourage it)?
What are the job prospects locally for my partner?
How safe is the location for my family?
Will I be able to rent my house while I am away?
Should you go for it? Provided most of the answers above are affirmative, there is no reason why living and teaching abroad shouldn't be as rewarding or even more rewarding than it would be a single teacher, it just requires a bit more planning!
Written by John Regan, CEO of Teacherhorizons. Having spent his first 30 years of his teaching and headmastering career in the UK both in the state sector and independent sector, John spent 10 years as Headmaster of prestigious schools in Portugal and Egypt. He has been recruiting for almost 30 years.