Uganda is an interesting place to live and teach. We work closely with our partner schools in Uganda to help talented teachers find a rewarding job there.
Key details
Population: 28,816,230
Capital: Kampala
Currency: Ugandan shilling
Number of international schools: 10
Number of IB schools: 3
Number of current vacancies: 1
Cost of Living
Safety
Latest teaching jobs in Uganda
Living in Uganda
Uganda is a landlocked nation located in East Africa. The country has largely recovered from civil war in the 1980s to become a relatively peaceful and stable country; however it remains a developing country that lacks in infrastructure and certain amenities that Westerners take for granted. However, the number of expats is increasing, particularly within the capital, Kampala. Ugandan people are friendly and welcoming to foreigners and English is widely spoken so it isn't too hard to settle in. Uganda has a tropical climate with year-round warm temperatures and two dry seasons.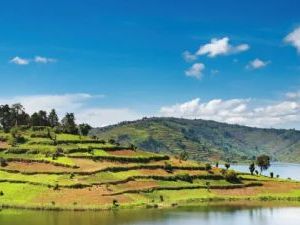 Visas and Medical
To work in Uganda, you will need a visa and work permit. For information see http://www.immigration.go.ug/content/work-permits-and-other-residence-facilities Healthcare in Uganda is of a variable quality and expats should invest in a private health insurance policy. Many international schools offer this as part of their package.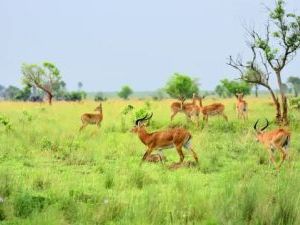 Top schools in Uganda*
Click the schools below to read about some of the best schools in Uganda. If your school isn't listed, click here to request a profile page.
* ordered by profile completion percentage and number of jobs
Join our community of teachers and get access to hundreds of teaching opportunities in some of the best schools and most exciting countries around the world. Simply add your details here.
If you would like your school to be listed on this page you can request a free profile page here.