Can you believe it's October half term? How has this time come around again so fast? Schools are beginning to advertise their positions for August 2019 already, and for some of you it's time to start looking out for new opportunities. We are of course here to provide help and advice whilst you seek out your perfect school, but this year we have asked some of our teachers and our senior leaders for their personal tips on job hunting. First off, we hear from
Jane

Greenwood, Principal at Jogjakarta Community School, Indonesia who advises on what to do before making your first (or your next) international move.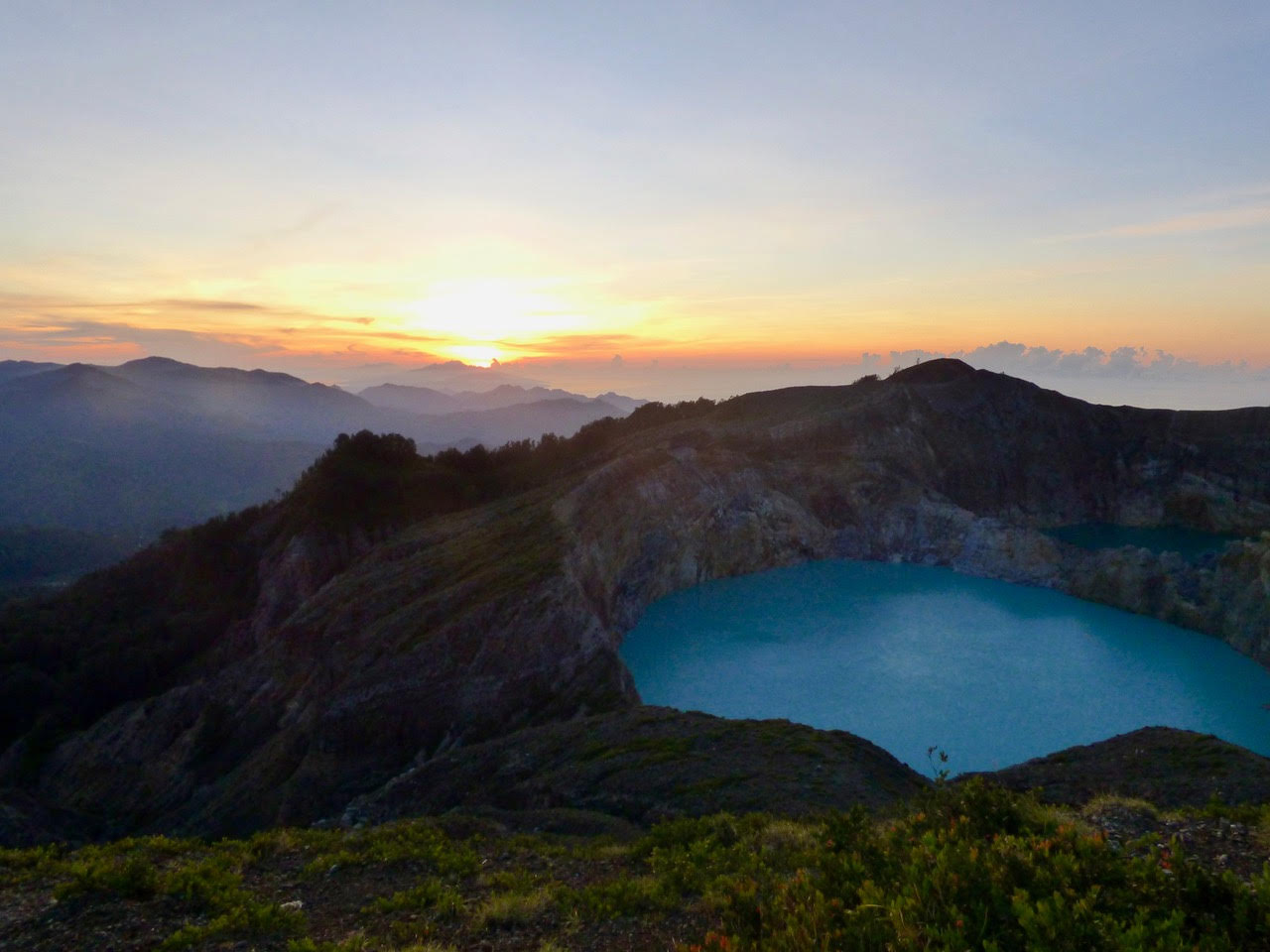 Moving and working abroad for the first time can seem a daunting challenge and it took me several years to pluck up the courage to do so. After 20 years of teaching in the UK I finally decided to give working abroad a try. "Just for one year" I thought… that was 14 years ago. Five countries later I still have a sense for adventure, challenge and cultural development. Currently I am working in Indonesia; a country made up of 17,000 islands and some of the most active volcanoes in the world. As I near retirement I have heard people say "she should know better" and others who think it is a terrific thing to do.
Today I am in a position where I hire teachers from around the world; some leaving their home country for the first time and others who are seasoned international teachers. What I have discovered is that no matter how experienced people feel they are at living in different countries, research is imperative. Research the school and its student cohort, study the contract and the package, and find out as much as you can about the city and the country in which you will be working. In the past have employed people who were surprised they were taxed on their salary, others who were stunned that they had arrived in a 'dry' state and even those who did not know the country was landlocked!
A lack of thorough research can lead to discontentment, loneliness and frustration for some and for others, an extension of their adventure. Although not as common as some people think, teachers do vanish overnight when reality does not meet their expectations. This is one of the worst things a teacher can do. Breaking contract leaves awkward gaps on a Curriculum Vitae and it leaves the school (more importantly the children) without a teacher.
Read another blog where we asked our teachers to give advice to someone thinking of working abroad.
So, when making the decision to move from your home country, here are 10 things you need to consider. In no particular order.
1) Ensure your CV and education statement are up to date and relevant.
Try not to leave gaps and do not make it too long. I have received CVs over 14 pages long – I put the kettle on after 4.
2) Get your references in order
Make sure your referees are happy to still be contacted on your behalf. These should be as recent as you can make them. Many schools will ask for your last employer.
3) Update your photo
Include a current (within 1 year) passport sized photograph and keep it professional – I have received photographs of people sitting on the beach, holding beer bottles and some of the worst selfies you can imagine.
4) Have a police check handy
Ensure you have an up to date police reference check from the country you are leaving. Also collect letters confirming employment dates that cover up to 5 years. Ensure you have all your certificates. Schools will require these documents to obtain work and residency permits.
5) Consider packages carefully
Weigh up each package. Are you paid in local currency and is it taxable? Do you receive health insurance, housing, free child places, a utilities allowance, start and end of contract flights and/or mid contract flights? Look at the contract length and remember on many contracts you may not receive a salary increase after the first year if you sign up for two. Decide what is important to you and what you are willing to sacrifice against other benefits. Look at the bigger picture – some countries offer lower salaries but the saving potential can still be high in relation to the cost of living.
6) Research the school
Before an interview, research the school. Review the website; its governance, school ethos, the academics, the commitment to extracurricular activities. A lot can be gained from what is and what is not contained in a website.
7) Know what you are looking for
Consider what it is you want from moving abroad; to further your career, to find a better work/life balance, to find a retirement country, to have a social life and meet people, or to travel.
8) Research the city and the country thoroughly
This includes looking at the cost and availability of flights, the social scene, ways of travelling to and from school, or where your accommodation is in relation to the school, amenities and the city.
9) Have questions ready
Before an interview list all the questions you want to ask about life and work. Many may be answered during interview. Do not be afraid to ask what may seem to be banal questions – as an interviewer I am completely honest and will highlight the positives and make people aware of the potential negatives. If you do not get the opportunity to ask at interview, ask before accepting an offer.
10) Make sure you have money before you move
Furnished accommodation may not mean the same to everyone and having the ability to purchase items to make life more comfortable is important. Also, the first few weeks will see increased socialising as you get to know the place and your colleagues. Remember, it is like any position you would accept in your home country, you will work a month in hand before you receive your first salary payment.
To round off, just remember that research, planning and preparation are key components to making a move less stressful. I have once made a move I regretted, but I learnt a lot from that experience and was then far better prepared for my next move. Remember, you are never too old to make the change – I made it at the age of 44. It is a fantastic experience. Try it …. just make sure you are fully prepared.
Thanks so much for your input Jane (and for the awesome photos of Indonesia). Who better to give advice on moving schools and countries than someone who has experienced it from all angles! If this has inspired you and you are keen to make the move this year, now is the time to sign up, and look at our jobs. There's so much out there waiting for you!

Principal at Jogjakarta Community School, Java, Indonesia.