We all know how to pack for a holiday. If you are anything like as forgetful as me, you actually have an excel spreadsheet which you use as a checklist every time…(really? just me?) in fact, we have probably all moved house at some point, maybe even twice. However, there's something a bit different about packing to move to an international teaching job, in a new country. It requires that extra little bit of preparation in order for you to have the smoothest ride out there. Here is a little list of 10 things I thought you might find useful to pack..!
1) The right clothes and shoes
First, check the weather! Take suitable clothes for it. Some places are swelteringly hot all year round, others have extreme seasons which you need to prepare for in advance. As part of this, consider essential footwear. Flip flops or sandals for South East Asia, and if it's a colder country like Korea, China or Japan, don't forget a pair of warm boots!
Next, check the local cultural norms! Some places will require you to cover shoulders and knees, or even your head as a female. This often isn't enforced everywhere, but it will certainly be in parts, so ensure you have suitable clothing with you.
Finally, check your school's dress code. And if you are not sure, dress up, not down!
Despite all this checking, it's actually important not to panic and over pack. You will find when you arrive, lots can be bought or tailor-made very cheaply.
2) A universal plug adapter
This one is obvious. Firstly, your country won't have the same plug sockets as you at home (well, it's unlikely!) and secondly, if you make the most of your time abroad, you will be dashing about from country to country seeing the world whilst you're there… and everywhere will have different sockets. Take a multi-country adapter so you can charge your phone or straighten your hair wherever you are.
3) Your favourite toiletries
It's unlikely you will find that face cream you love, that mascara or the cleanser which keeps your skin looking so fresh. So take a big stash with you. I have run out of face wash in Asia before, and found hundreds of alternatives. The only issue was that they all contained a whitening additive which lightens the skin – fashionable in Asia. You also find it in deodorants and moisturiser. Save yourself the stress of being sweaty and smelly, or just plain pasty, by bringing a years supply with you.
4) A top-up multi-currency card
Before you go out, make sure you have some cash in local currency. If you are going to a country where the currency is hard to get (Kazakhstan for example, or Cambodia where some still use Rial) then the next best thing would be US dollars.
Secondly, my advice is to get a multi-currency card, that can be loaded with any currency you need. You simply load the card up with money before you go to each new country and then use it like a debit card. You can keep going to the bank to make free cash withdrawals. Also, if you lose it, your cash is protected. As you get the rate on the day you load your card, not when you spend, you are not affected by fluctuations in exchange rates.
However, do be careful because there are a few places that don't accept them – when I turned up in Cambodia last year, I traipsed from ATM to ATM and could only find one which would accept the Caxton. Our top pick is Caxton as it has decent exchange rates and low/no fees. FairFX is also good if you're loading £600+, as it gives an extra £20 of currency. The Monzo card is a great option too. You don't load a currency but you do get free withdrawals.
5) Home comforts
Dairy Milk Dairy Milk Dairy Milk! You may not find it there, and if you do, it will be stupidly expensive and also taste weird. I actually googled this as it upset me so much… I think it has something to do with the temperature out there and stopping the chocolate melting in the heat. Either way it won't be the same as if you brought it with you. Take your favourite types of coffee, tea, and biscuits. The only brand I have found which has made it fully international seems to be the Oreo. Well done Oreo!
6) An unlocked phone
First, it's worth checking whether your mobile network provider already includes free calls to and from the country you are going to. If not, it's worth getting an unlocked phone. If you are on a contract in the UK with companies like EE, Vodafone and O2, your phone might be 'locked' to that provider and only work one of their own SIM cards. In your new country you might want to get a local SIM to save money making calls, so take a cheap and 'unlocked' phone, or buy one out there. You may still want to use your own phone for WiFi, photos and music though. Make sure you and your friends/family have apps like Skype, Viber, WhatsApp, or FaceTime before you go so that you can avoid incurring any long-distance charges!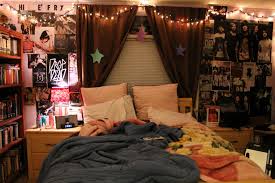 7) Photos and room decorations
As snazzy as your accommodation might be, I guarantee it will feel alien and weird to begin with. Make it homely by taking the photos from your current home, and putting them on the wall in your new place. It will feel much more welcoming with pictures of your favourite faces all over the wall. Other things I took with me were pretty decorations like fairy lights, bunting and a few trinkets. Do consider space in your luggage though, and remember the new room might not allow for too much stuff. Maybe leave the lava lamp at home!
8) Documents
Keep a copy of your important documents – passport, degree certificates, security checks, visa information and your contracts. Take hard copies in your hand luggage, along with the school phone number, email and address in case you get stuck. You could also back them up securely online or on a memory stick.
9) Resources
Even though your new school may run a different curriculum to the one you have been teaching, it's worth taking all your resources with you. You can easily adapt to suit a new curriculum, and it will make your life much easier. Utilise all possible sources, get as much as you can, and put it all on a memory stick. Obviously, if you can find someone who has already taught your new curriculum then that's more than ideal!
10) Enough pants
I'm serious! My poor mum forgot her knickers last year when we went to Spain on holiday. We had to go on a wild goose chase to find pants that fit! Be warned… you may be entering a country where the people are much smaller than you and me (and my mum) and you won't find big enough pants anywhere. So stock up on multi-packs at Marks and Spencers before you get on that plane!
I hope this helps a little when putting together your packing list. If you have any questions or think something should be added, let me know on editor@teacherhorizons.com. We would also love to publish some of your own blogs, with ideas and advice for other teachers. Just send over your thoughts and we can get the ball rolling!

Teacher Horizons Blog Manager and Recruitment Adviser.