Financially, I just couldn't get through another year without a salary during the summer so, after toying with the idea for a few years, I decided to do a placement at a summer school.
I was fortunate to have lovely students and like-minded teaching colleagues – essential to making teaching at a summer school a rewarding and stimulating experience.

I must admit though that I found my first experience of summer school teaching intense and exhausting at times! But having successfully completed the 6-week course, here are some top tips I would like to share to help others get the most out of their summer placement:
1. Compare summer schools to find one that suits your strengths and interests. I'm not big on conducting sporting activities, so I opted for a summer school with a strong focus on classroom teaching.
2. Seek out reviews or feedback from past teaching staff where possible. The setting, from the location through to how the school was organised was not exactly what I had anticipated, although I eventually got my bearings.
3. Be clear about the school's expectations of staff, and who you can go to for support. My 6-week contract consisted of double teaching, which I coordinated with another teacher.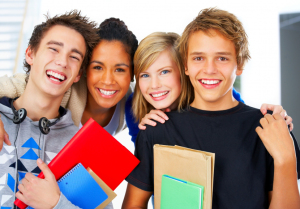 4. Plan in adequate preparation time, and ask for support if your workload gets too heavy. During my placement the school introduced some evening activities to give teachers the chance to mingle with fellow students. A nice initiative in theory, but in reality the time spent doing these activities ended up cutting into my lesson preparation and free-time!
5. Adopt an open, communicative approach with your students and fellow staff. Remember, the concept of a summer school is to create a fun and pleasant environment for both students and teachers – the above is key to this!

an international teacher who has lived and worked in Honduras, Australia, and Italy.