Namaste! You'll hear a lot of that common greeting from the locals in Nepal, one of my favorite vacations during my many years of teaching overseas.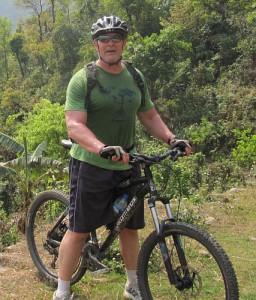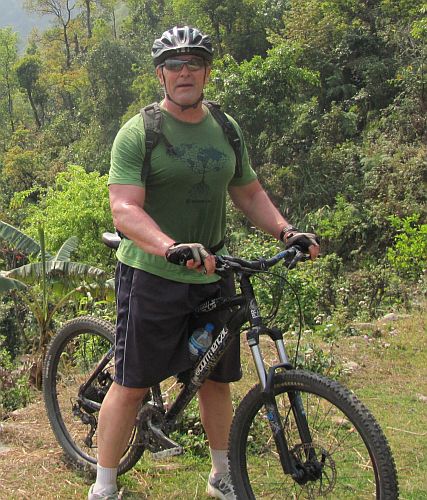 Ron Ross is an international teacher working in Erbil – a province of Kurdistan, Iraq, about 200 miles or so north of Baghdad. Sounds crazy, right? Nope. In fact, Erbil is a peaceful, safe and interesting city rapidly approaching a population of two million, with all the business and employment opportunities flooding this capital of Kurdistan Iraq.
While chaos and violence may be happening relatively close to the south, the vibrant city of Erbil clicks along as if in a completely different country – as many Kurds think of it. One of the best features of working here is the longer vacation period my school, Ihsan Dogramaci Bilkent Erbil College, has during the academic year. Erbil's new international airport has also brought really affordable travel opportunities to the area. Being an adventure kind of guy, for one of my vacations I chose to travel to Nepal – I'd like to share some highlights of my trip for you here.
Discovering Nepal
Of course you'll land in Kathmandu and want to stay a while. This was for me a three-week break in March, and the weather in Nepal in March is simply perfect. I spent my first week in the heart of Kathmandu; an alluring and enchanting place to just walk the maze of streets, dip into coffee shops, restaurants and shops and generally take in the flavors of the city. As well as the friendly people, local foods, street markets, old architecture, and overall energy of it all.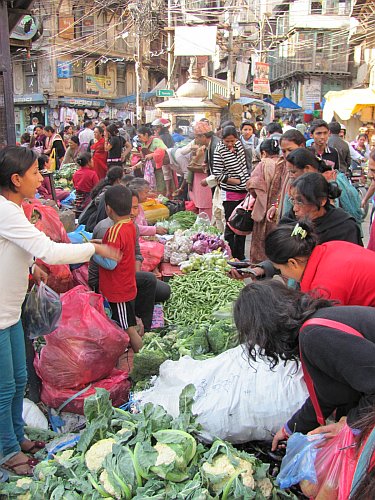 There are a lot of tourists in the centre of town and the ubiquitous, but interesting, street vendors that cater to them. Many of the tourists are young dreadlocked backpackers carrying all their belongings with them, but you will also see some fit 30 to middle aged grizzled gentleman who are obviously there for the climbing. March is the beginning of the climbing and trekking season so you'll see some serious dudes inside the Alpine shops at that time. Everest isn't the only peak these folks are going for.
Budgeting
Prices are incredibly cheap in Kathmandu. When I'm traveling alone all I need as far as a hotel is a comfortable bed with clean sheets, a hot shower and cable TV. I paid less than $20 US for a decent place in the center of Kathmandu. I could have gone down to $10 for this, and in the $35-40 range really spoiled myself! The restaurants and foods are delicious and unique, the street foods clean, cheap, safe and tasty, and though you won't find any Western chains or fast food in the centre, you can find some restaurants with foreign themes like Italian, Chinese, and Mexican. I'm a coffee guy and the local coffee shops are comfortable and open-air with a wide selection of coffees. I like the common coffee you get here that comes to you in threes: hot water, hot strong black coffee, and hot milk for you mix them to your own taste.
Going off the beaten track
You can walk for miles away from the tourist centre of town and get into the real nitty-gritty of Kathmandu. As I was the only one walking around so far from the centre, from what I could see, I found myself eyeballed and even approached by children who I imagine had only had very little contact with Westerners. No chance of an English speaker out here, and no street vendors either, but instead a real look at Kathmandu neighborhood life. Be sure to take the business card of your hotel for a taxi if you get lost, which is not hard to do considering the maze of streets and no apparent signage for them!

Read part 2 of Ron's travels through Nepal…
Have you taken a memorable trip during your school holidays? Share your story with us! Leave a comment or email the editor to write a guest post.

an international teacher working in Erbil – a province of Kurdistan, Iraq.