'The social and emotional well-being of students is a measure of how truly focused a school is on its students. This is equally, if not more important, in international schools as mental health needs transcend countries, cultures and religions.'
Rana Cheatwood, British International School of Jakarta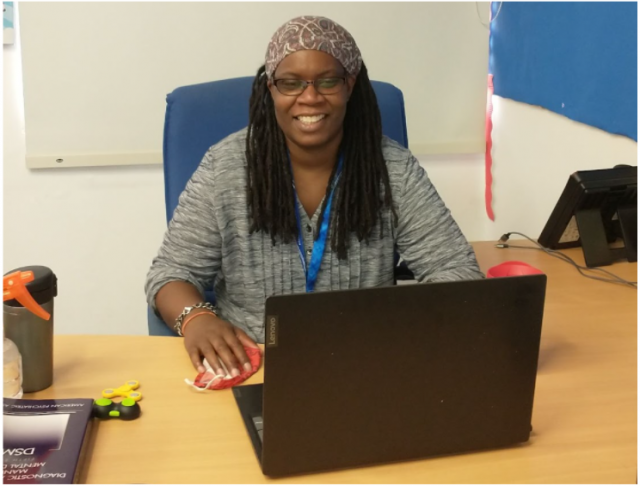 Teacher Horizons is proud to work with hundreds of counselling candidates and is committed to highlighting the importance of these roles in the world of international teaching.This blog post shares the journey we have undertaken to know more about our counselling candidates and the difference they make to lives in international teaching communities.
Earlier this year we sent out a survey to our counselling candidates with the aim of getting a better understanding of their experiences, views on their roles and to learn how we as an organisation can improve the service we offer our Counselling candidates and continue to shine a light on these vital roles. With over 100 incredibly detailed responses to the questionnaire we have been able to draw on rich data to reach conclusions.
Key understandings drawn from our survey:
'Counselling is an extremely important structure that should be given the same focus as core subjects. The separation of SEMH counselling and Career counselling is essential as, despite some overlap, the skills required for each are different'
Dr Maryam Sani, ABS Educational Services
The need for a clarity of understanding of types of counselling roles recurred in survey responses. 95% of survey respondents voiced the need for recruiters and school communities to establish clear understandings over whether a role requires a Social Emotional and Mental Health counsellor, University and College Counselling or a combined role. All three of these are common within schools, but it is only with understanding of the requirements of each role that a school can fully support its counsellors. James Bloom's 2018 blogs for Teacher Horizons are a great reminder of the importance of counselling roles and continue to serve as a clear and detailed explanation of the different aspects of counselling.
'A lot of people in the school setting may or may not know much of what the counselling team does and what it takes to be a counsellor, but in my experience having a team of qualified, trusted and dedicated counsellors can be the strongest silent selling point.'
Rabecca Mhandire, John Mackenzie High School, Botswana
Counsellors offer unique expertise in their field and as such are incredibly valuable resources to the schools in which they work. The importance of relevant qualifications to be successful in procuring international counselling jobs was a clear finding of the study, with 75% of our respondents holding Bachelors, Masters or recognised professional certifications in Counselling or Psychology. Social emotional counsellors should possess secure knowledge of child development and clinical, counselling psychology. For these roles, schools largely require Counselling or Psychology certifications, although some regions accept Social Work degrees. The majority of our University and College Counselling candidates hold Masters with dual emphasis, however other professional certifications and alternative routes have allowed candidates to be successful as our candidate Fiona Haughton explains in Teacher Horizon's guest blog in Escape the City.
'For me to be effective in my role a major factor is having an Administrative team and Board who understand and value the work of counsellors (preferably open to adopting internationally recognised standards), and who will support and vouch for us within the school community.'
Annalise Stephens, Northbridge School Phnom Penh
The growing understanding and prioritisation of counselling in international schools was contrasted with a more consistent value placed by school managements on counselling in the home countries of candidates. 67% of respondents felt their role was highly or very highly valued in schools in their home country, whereas 46% felt the same in international schools. Rana Cheatwood's view that ' the number one factor that affects my effectiveness is the attitude and level of support of the school administration' was echoed by many who stressed the importance of a senior leadership who understand and value the work of counsellors and who will support and vouch for them within the school community.
The role of the social, emotional and mental health guidance counsellor has been of an increased importance since the pandemic began. Many students have demonstrated increased signs of anxiety and stress and the role of the emotional guidance counsellor has been essential. They play, more than ever, a key role in schools.
Luis Filipe Martins, St Julians, Portugal.
Covid-19's impacts on Counselling roles has been significant and broad reaching. Many social emotional Counsellors reported a surge in referrals and a significant rise in crisis work. Ever adaptable and responsive, many give remarkable stories of innovative and generous social support offered. Emmanuel Santos who has recently joined the International School of Phnom Penh explained how in the Philippines he delivered not only his online counselling sessions, SEMH curriculum and support for his school but offered webinars that were accessed by schools and colleges nationwide on wellbeing in the times of online learning with 1,000 students and faculty members attending his departments' webinars on adjusting to online formats. University/College counsellors have been equally impacted.
Throughout the survey responses our candidates identified common factors that make international school environments conducive to successful counselling.
Social emotional and mental health counsellors cited:
Supportive senior leadership teams
Whole school understandings of the role of a counsellor and schools that implement SEMH curricula with active teacher participation as contributory factors favourable working environments.
College and University counsellors stated the need for:
A dedicated College Counsellor rather than combined roles or subject teachers taking on College Counselling responsibilities;
Supportive colleagues who have been empowered in their understandings of University/College application processes through dedicated training time and the commitment to early college counselling programmes granted by administration teams.
Teacher Horizons response to the survey: 
In an industry where it is easy to pay lip-service to issues, we at Teacher Horizons are making changes to our practice to highlight our commitment to best practice in education. Ensuring our counselling candidates have a recruitment experience where their expertise is valued and where they are given the opportunity to truly showcase their abilities is one way we feel we can be part of promoting and valuing this important role.
We have tailored our Teacher Horizons interviews to ensure our subject-specific questions allow us to understand the type of counselling each candidate is interested in pursuing and to build a real clear picture of their expertise and approaches to counselling. We have specific international advisers dedicated to counselling candidates so that they are working with a team who understand their role, preferences and professional beliefs.
Our International Advisers are proactive in seeking the details from schools that our candidates have stated they would prioritise in a job search to ensure that there is clarity over the roles and helping candidates ascertain if it is a fit for them.
At Teacher Horizons we are committed to highlighting the growing importance of counsellors within international schools. For those seeking to continue their counselling journeys internationally, we post current openings and are always on hand to connect to an international adviser dedicated to counselling candidates.
This is an ongoing survey – we will continue to monitor the results and seek to use developing information to inform our work with counselling candidates in the future. If you're a Counsellor, please feel free to contribute so that we can update this blog when we have interesting new findings.
Rachel is an International Adviser at Teacher Horizons who supports Counsellors in their search to secure positions around the world.