World Teachers' Day on the 5th October celebrated teachers across the globe. In face of a global pandemic, it feels more crucial than ever to reach out and thank our teachers. 2020 has been a challenge for all, with teachers our unsung heroes. Having shown bounds of resilience and strength in supporting children, students, parents and each other throughout a turbulent year, the UNESCO World Teachers Day theme this year is suitably named, Leading in Crisis: Reimagining the Future.
World Teachers' Day is a moment to acknowledge the amazing job that teachers do in shaping and enriching lives and also to recognise and address remaining challenges in education.
International School Teachers and World Teachers' Day
There's in excess of 10,000 international schools around the world and the number of schools, teachers and students continue to grow. International school jobs remains in demand, so high-quality teachers are as well.
International school teachers offer more than academic achievement, equipping students with a global mindset, and as ISC research aptly puts it "prepares students as independent, collaborative, creative, internationally-minded learners who can succeed throughout university and in the workplace."
It is the quality of international teachers which shape such characters so let's take some time to appreciate all they do! We are lucky to partner with the best schools around the world. Our social media was awash with thanks and appreciation on World Teachers' Day from many of the great schools we partner with. Enjoy the gratitude with us by scrolling down and seeing some highlights!
YCIS-B knows just the way to celebrate teachers—through food! In previous years they have held teacher appreciation lunches and breakfasts. While 2020 is different due to restrictions, their teachers are not forgotten and this year their Parent Organization, a voluntary group of parents supporting and appreciating all that teachers do, treated the teachers and staff to multicoured cupcakes along with hot beverages.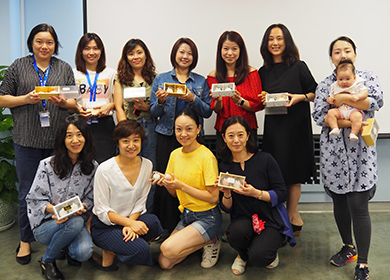 In previous years, one of our most popular events is the annual Teacher Appreciation Lunch. I space to thank teachers for their dedication and hard work throughout the year. They got the students on board creating cards to show their gratitude and love to the teachers. See the video below.
The British School, Netherlands gave a shout out to their teachers on Twitter, bringing to light their dedication and innovation in leading students through a crisis and preparing them for the post-crisis world. Using the hashtag #BSNWindowToTheWorld, it is a beautiful acknowledgement of how our teachers shape students' view of the world.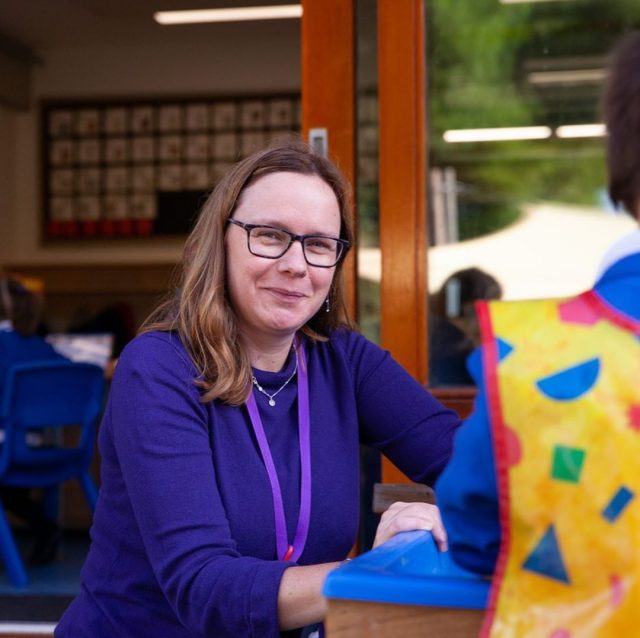 Kuwait English school shared a cute video on their social media appreciating all the hard work their teachers do. They also quoted on their instagram: "All the efforts and hard work you've invested to bring out the best in the students can never be repaid in mere words. We can only feel grateful for having teachers like you!"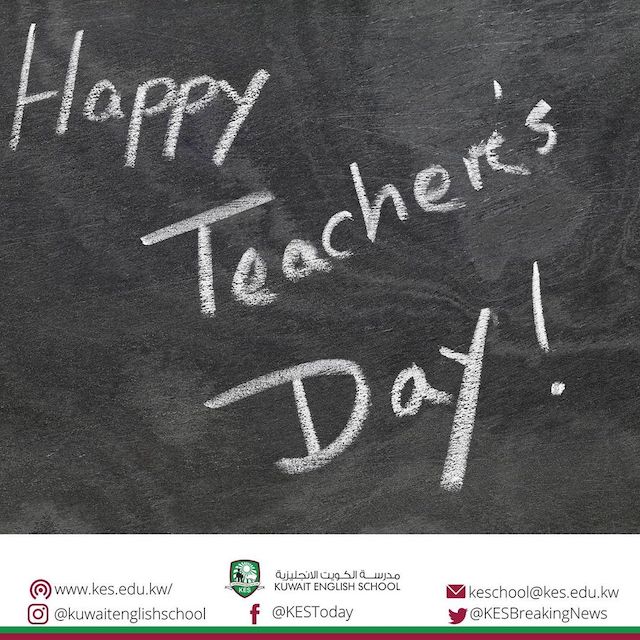 The International school of Düsseldorf celebrated their teachers with a heart felt message of gratitude. Starting with a quote from Helen Caldicott, Australian physician, author, and anti-nuclear advocate, for inspiration: "Teachers, I believe, are the most responsible and important members of society because their professional efforts affect the fate of the earth". We couldn't put it better ourselves.
St Nicholas School in Brazil have shared a wonderful story about PE Teacher, Alex Souza – parathlete, fencer, dancer, runner and physical education teacher who was invited to give remote PSPE lessons. Inspiring St Nich students, Alex taught about resilience and difference and also performed a range of activities and activities for the students, Keep fun in learning but with a strong message.
We were unable to post all of the thanks and appreciation this time round, but you can follow the schools directly on their social media. A massive thank you and our gratitude to all international teachers and a Happy World Teachers' Day from us at Teacher Horizons.
Has this inspired you to find your next international teaching job? We've got the best schools for you. Join Teacher Horizons now!