Continuing our new series of Ask the Expert posts, we chat with the Teacher Horizons team who share their valuable insight into the world of international teaching. Teacher Horizons staff are teachers themselves, so they've been in your shoes.  This week I chatted with Jo, a Teacher Horizons Recruitment Adviser with a penchant for simple-living, wild landscapes and improving education systems around the world. Read on for a beautifully positive outlook on what it is to truly be a Global Citizen. Jo's story is filled with valuable advice on settling into new places, the importance of being part of the local community and embracing both the highs and lows. Jo's story simultaneously makes you want to embark on a wild adventure while also bringing to life the importance of community.
Meet Jo!
Jo is currently based in Port Moresby, Papa New Guinea with her h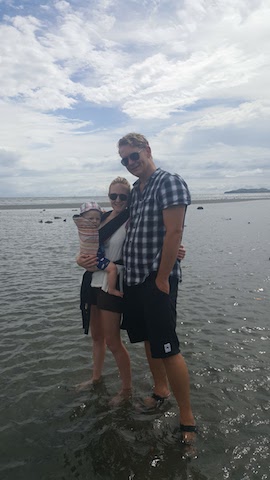 usband and their son. Their son, who is only two is already an intrepid explorer
having travelled to the UK, South Africa, Zimbabwe, Namibia, Australia, Bali, Bougainville, and PNG—what a well-travelled little man. In PNG, Jo works as a Schools Adviser and Teacher Training Adviser for a group of 19 schools and education establishments in the country.  Working with predominantly local staff and some expatriates Jo focuses on performance management, school reviews and professional learning opportunities for middle management, alongside Teacher training.
A Global Citizen
After completing her PGCE, she left the UK for Tanzania and never looked back. Her professional career really flourished, alongside her love for travelling the world and really getting to know places and people. When asked about what prompted a move into international teaching her first response was escapism, but she also stated she always knew
she wanted to be a teacher. International teaching was a natural option. Embracing the unknown, which I quickly learn is the norm for Jo and her family, she went from Arusha, Tanzania to Moscow, Russia. Talk about a contrast! From there she jumped over to "sensuous Brazil" of which she adds the guidance—don't just go for the party, take the school life seriously, too!
Jo speaks about all the places she has been to with a great fondness, not skimming over the challenging parts but instead bringing those into the charm and allure of the place. When speaking about Russia she describes it as "misunderstood", claiming Moscow as an innovative and forward-thinking city in an extremely polarized but fascinating country.
She speaks highly of the schools and establishments she has worked with. She has had great colleagues and Professional development opportunities.
Are you interested in teaching internationally? Sign up to Teacher Horizons to see school profiles and salary packages– it's free.
Jo's chat was overflowing with valuable advice. Her own journey is a testament to hard work, flexibility and embracing the unknown. Her international journey started with little more than the PGCE training and now she is training teachers in PNG. She speaks highly of the opportunity that international school teaching allows including getting to work with interesting and developing schools, learning as you go. She states: "Have faith. Don't be scared of the unknown. Don't believe the media completely. Talk to people there. Talk to the schools.  Ask to be put in touch.  Speak to Advisers at Teacher Horizons,  we all know the schools and areas so well."
Are you adventurous about teaching in Africa? Browse our schools in Africa. You can also Read more about teaching in Tanzania, here .
Beyond the Classroom.
Jo felt a great sense of social responsibility,  born from the places she had been in. Take Russia for example, with its vast inequality that is often masked from the world. Living and working internationally definitely has its way of sparking or igniting a fire within to do something greater than just earning a salary. It is impossible not to when faced with stark realities often in contrast to home comforts. Education in emergencies was of interest to Jo, so she did a masters in international management focusing on Education development. This has led her to her current role.
Embrace the highs and lows and welcome difference.
Jo's advice just keeps on coming. She mentions the importance of demonstrating your potential, so work your wa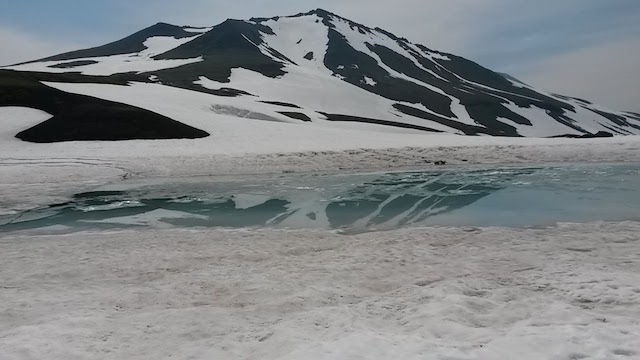 y up in the roles. Hard work really does pay off. A standout piece of advice is to take the highs with the lows. The highs of international education are real cultural immersion, excellent saving potential and living a truly international experience. But the lows are there, too. You are far from familiarity, family and friends. Jo and her family manage this by making the most of the holidays and travelling for visits then. There are always goodbyes, but you also become part of an international family.
Being On the Move
Although global citizen life involves moving, it isn't fleeting. Jo mentions the importance of demonstrating
staying power in schools. Don't move so often it can be disruptive.  Jo's moves have been centred around professional improvement and promotion and averages around 4 years or so. She urges the importance of building capacity in the local area. With some work permits, you have to show that you are either training locals or there is not a local who can do your job, but even if that is not legally stated it should be your moral obligation. While you are home from home, get to know the local culture and the people this will be of great benefit to you. Don't let language barriers get in the way. "One time in Russia on a train ride we spoke with vodka, cards and pickles! You can communicate in other ways than words!"  Don't let language scare you off from connecting and gaining new experiences. And on that note, I will leave you with a favourite quote of Jo's, and one her family live by:
"So never refuse an invitation, never resist the unfamiliar, never fail to be polite and never outstay the welcome. Just keep your mind open and suck in the experience. And if it hurts, you know what? It's probably worth it." Alex Garland