Continuing our new series of Ask the Expert posts, we chat with the Teacherhorizons team who share their valuable insight into the world of international teaching. Teacherhorizons staff are often teachers themselves, so they've been in your shoes.  This week I chatted with Laurence Dobson, Teacherhorizons Operations Assistant about travel, international schools and his love of coaching football to Cambodian youth.  
Meet Laurence!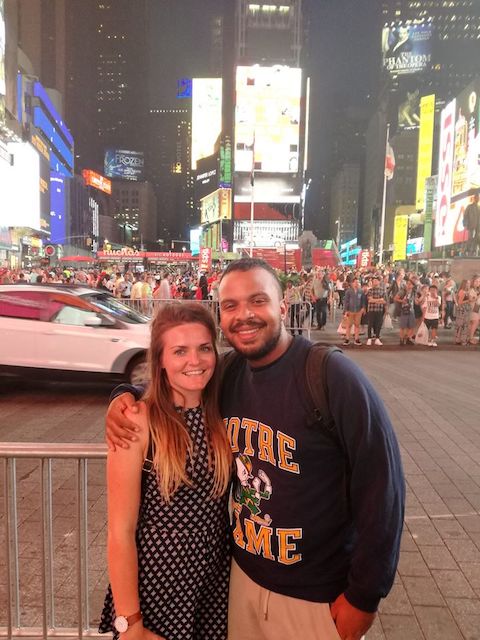 Laurence has been living in Siem Reap, Cambodia over the last two years and has previously taught at an international school. His partner is a qualified international school teacher, which along with his own experiences, has given him a broad understanding of the challenges and rewards of living and working internationally.
Thinking of being an International School Teacher? Here are  8 reasons to do so! 
Aside from work, he would describe himself as a sporty person. Laurence has a passion for football and on his 14th birthday he had a trial for Chelsea FC, and as it would be for anyone, this was a very big achievement! He has been coaching football for Cambodian children over the past year, organising matches and tournaments with other teams. He is also very keen on a variety of different genres of music and has regularly made the trip back to England to attend Glastonbury music festival.
What does your role at TH involve?

My role involves assisting candidates with general enquiries about the recruitment process and international teaching, editing teacher and school profile pages, reviewing CVs, updating or requesting references and a lot more! I also manage TH social media which includes scheduling all content, posting vacancies daily, building our Instagram and keeping track of post reach and engagement levels. 

How did you end up living where you are now? What's your journey? 
Before I fell in love with Cambodia, I was living in Tignes, France doing winter seasons in the Alps. I was at home for summer in 2016 when I met my partner at the Glastonbury festival who had already been  teaching in Cambodia for 1 year.  I made a big decision and moved to Cambodia with her after only knowing her for a short few months. After I had a couple of weeks to settle, I secured a teaching position at an international school in Siem Reap. We stayed in Cambodia for 2 years but my partner and I started to get itchy feet and decided to move to Hanoi, Vietnam. For the first week in Hanoi, we thoroughly enjoyed it but after a couple of months we started to realise that big city life was not the best option for us and we both agreed to move back to Cambodia. After we made our decision to move to Cambodia, I saw a Teacherhorizons position posted on the Siem Reap Expats page and because I already knew a lot about international teaching I thought I would fit the role, and well, the rest is history!
What inspires you?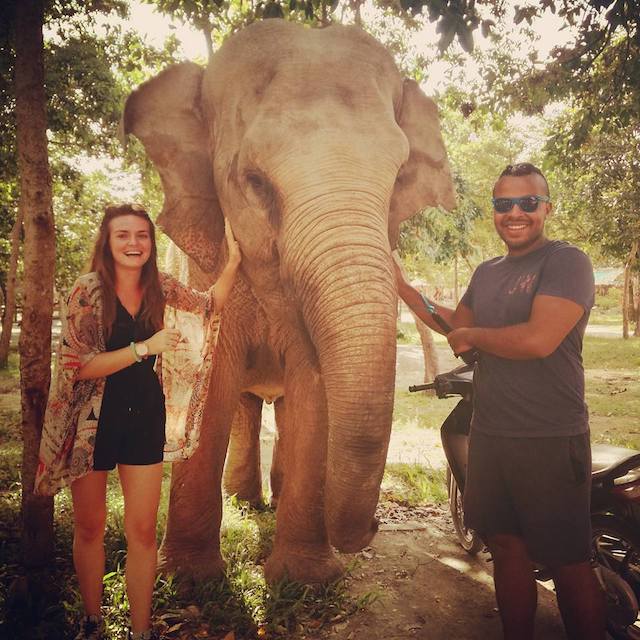 Seeing successful people that have truly worked hard to be in the position that they are in. The children that I used to teach, also inspire me a great deal. The fact that I was able to see how much they progressed from the start of the year to the end and knowing that I have been the one to help them make that progress is wonderful to witness. My partner also inspires me massively! She is always positive, even in difficult situations.

What advice would share with Teacherhorizons candidates looking to start or continue a life abroad?
I think it is important to look at each school on an individual basis. Make sure to complete some thorough research into the position and location you are interested in before applying. Consider what your interests are and look for places and people that reflect those interests. Does it feel like  a natural place to make new friends?  In Cambodia, for example, I've made new friends by watching football at bars and playing it at the local pitches.
In addition, think being open-minded about going to new places is very important to enjoy your new home. You may discover a place that you enjoy alot more than you thought!
Could you share a story with us that has been transformative for you?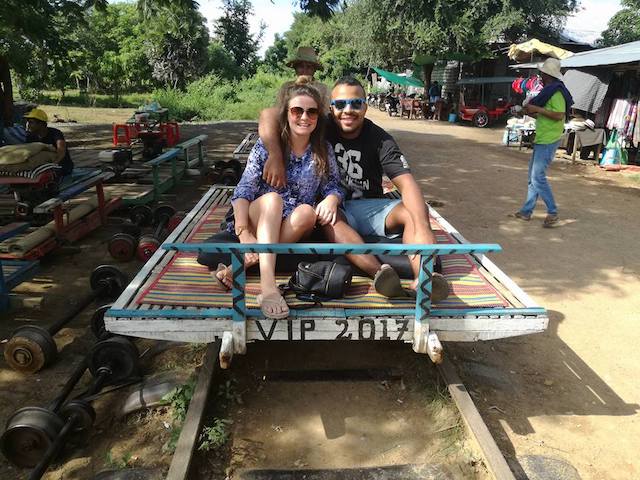 After living in Cambodia for a few years, I started to feel like I was getting bored of it and wanted a fresh start so I moved to Vietnam which seemed like the right idea at the time. As it turned out, Vietnam was not as well suited to me as I originally thought so I ended up seeing out my 3-month visa but towards the end, I was thinking more and more about life in Cambodia and how much I missed it. I decided to move back to Cambodia, I haven't looked back. I see this as a lesson because if I had never moved to away from Cambodia, I would never have known how much I appreciate it. You don't know what you've got until it's gone!
Are you adventurous about teaching in Asia? Browse our Schools in Asia. 
What else do you like to do outside of work?
Outside of work, my biggest passion is football, I play twice a week and watch the premier league every weekend. In 2018 I was coaching football for Cambodian children and organising matches and tournaments with other teams. I also enjoy travelling with my partner. In the past 3 years, we have been to Thailand, Indonesia, Vietnam and Malaysia. We also travelled to the United States for a month which was incredible. New York and Las Vegas were the highlights!
Thank you Laurence, for sharing your insights with us and inspiring us to get traveling more, and do more sport!