In a new series of Ask the Expert posts, we speak to Teacher Horizons staff members willing to give us essential insight into the world of international teaching. Teacher Horizons staff are teachers themselves, so they've been in your shoes. They know the daunting moments from jet setting off into the unknown, navigating parent-teacher relations, to the boring logistical and administrative stuff that may feel like a burden but is oh so necessary.  So, if you have the burning desire to foray into the world of international teaching we've got you covered!  
This week I chatted with Laura, a Teacher Horizons recruitment consultant in charge of Humanities and much more.  She has been working with Teacher Horizons for just over a year, loves her job and kindly agreed to share her journey with us. She also happens to have a wealth of great advice up her sleeve. Read on for some great guidance on looking for jobs, IB training and those all-important cultural considerations.
The journey into international teaching.
Laura currently works in the UAE with her husband, also a teacher, and their two young children. The job allows her to work remotely while they raise a family too, so it is ideal. Laura comes from Guernsey, an island in
the English Channel, off the coast of Normandy. She moved to the U.K to go to university. After graduating from Cambridge her life seemed to be moving her in the direction of finance after a stint and Credit Suisse. As fate would have it, a chance conversation with a friend about Teach First landed her in an inner-city school in Tottenham teaching maths. This was a pinnacle moment for Laura and one that she looks back on with great fondness. The only disadvantage she found was that she only gained experience to GCSE level so she started to seek out other opportunities further afield, especially those relating to Post-16 and A Level experience.
With great enthusiasm, a desire to gain IB experience and professional development, Laura and her partner moved to Cairo, Egypt. It was a fantastic experience that enabled them to save money, gain that useful PD, and even travel extensively. They went to many countries during their time there and loved the time at the school and beyond.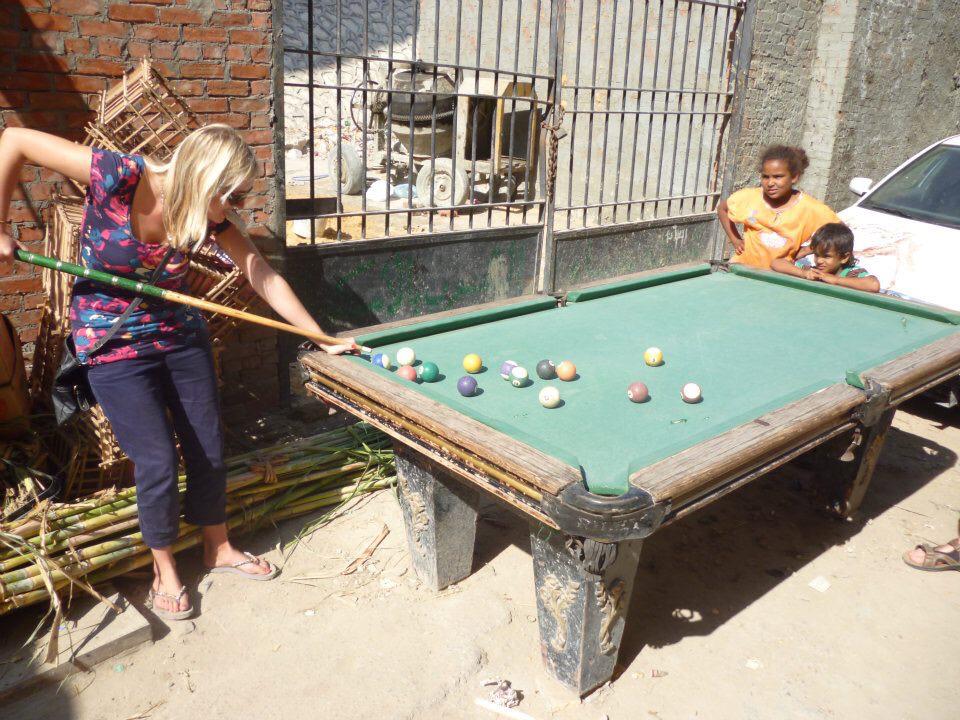 The Move to the UAE.
After some time back home, which included marriage and children, they felt the calling for an international
lifestyle again, this time –Dubai. Her husband got a job at a school there and she soon after started working with Teacher Horizons. Laura speaks affectionately about living and raising children in the UAE. The place is great for families. She told us of some great opportunities across different schools here and Teacher Horizons has relationships and vacancies with Dubai English Speaking College, Dovecote Primary School, Dunecrest American School and Dubai American Academy. She also mentioned visits lined up to explore other schools in the UAE.
When asked if there were any negatives of being in the UAE, Laura stated: " The only downside of being in the UAE is that your degree needs to be in the subject you are going to teach". She advises not to waste time and energy on the process without this as it is non-negotiable and your visa is dependent on it.
Does Laura's journey sound appealing to you? Perhaps you are already mulling over a move, and picturing yourself as an international teacher. Sign up to Teacher Horizons to see
school profiles and salary packages– it's free.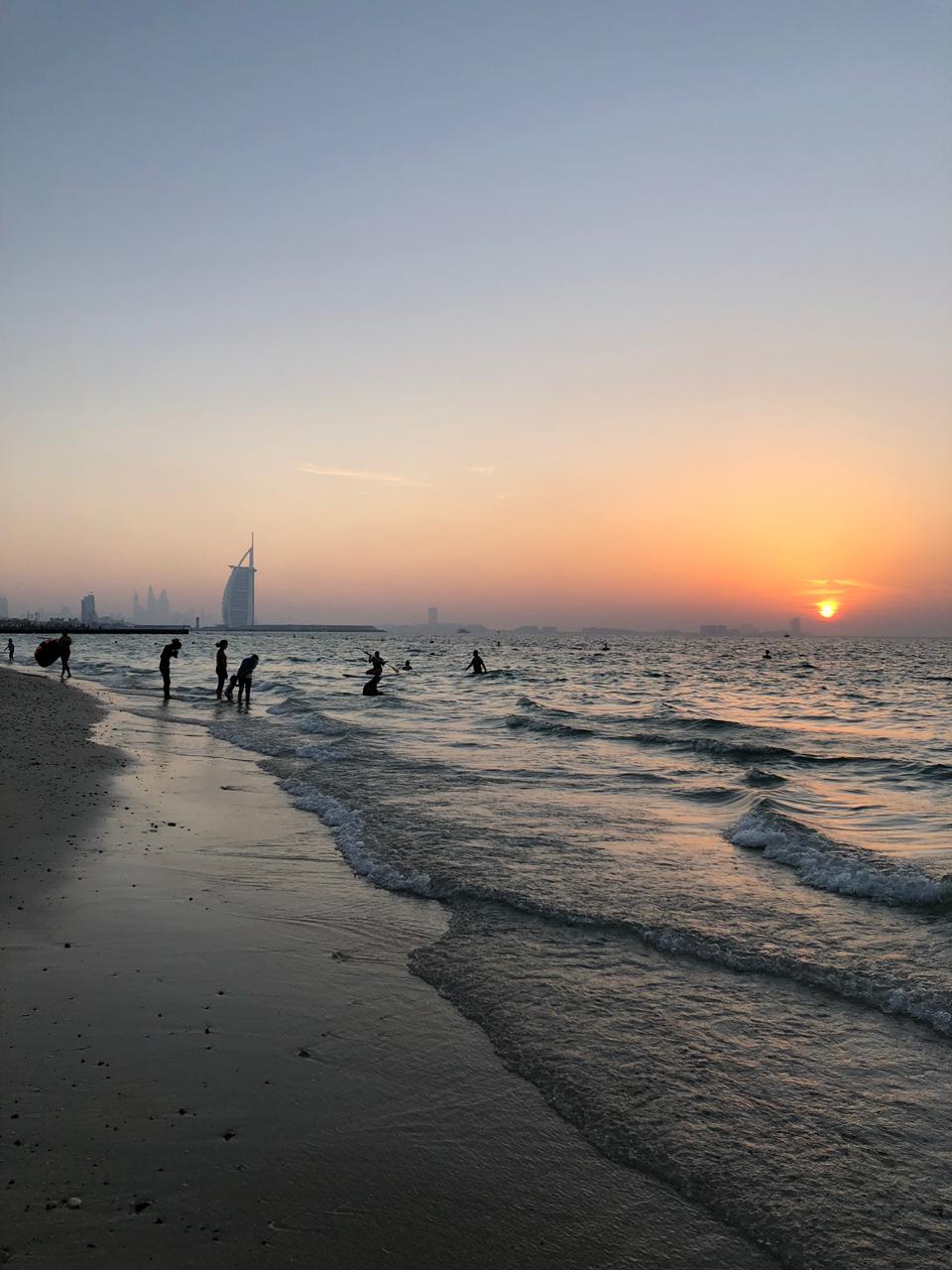 Laura was a Teacher Horizons candidate herself so she knows the drill. She has generously left us with these great pointers and considerations about choosing a life abroad.
Tip 1: Research the rules of the country you are interested in.
Do they require a degree in the subject or maybe even a master's? In Indonesia, you need an MA and 5 years post qualification experience. A lot of places expect 2 years post qualification experience to be issued a working visa, like China for example. All in all at least 2 years post qualification will stand you in a good position in many locations.
If you are in to save up some cash, consider these ways to earn extra income. 
Tip 2: Choose a springboard school
Be open-minded to different experiences.  Many job seekers looking for international experience want to go straight into a job in places like Singapore, Hong Kong or, Japan. These areas are exceptionally competitive especially for IB so you might want to consider other locations first, using it as a springboard school to gain vital IB and professional development training for your CV.
Tip 3: Don't convert salaries back to your currency
Although this might seem obvious, it is so common to automatically convert salaries back to your home salary, but as we also spoke about in a recent blog post here, it doesn't work out to do so.
 Tip 4: Let go of preconceived ideas.
Laura told us that when she was in Cairo, Egypt just after the revolution there were expectations around what it would be like. But in reality, while it was a conservative lifestyle in some places, there were moments that wouldn't have been experienced if she just believed the media representation of a country, like evenings out at Jazz clubs. Of course, you will be faced with different cultural expectations and you might have to change some behaviours but mostly you will be rewarded with a diverse experience that goes beyond stereotypes, so be open-minded.
Tip 5: Ask your Advisers anything
As a Teacher Horizons candidate herself, she was really happy with the support of her advisors. Understanding teachers needs are where we excel, so reach out with any questions, hesitations or general musings you might have.
To view our current opportunities and the benefits and salaries for each, just sign up in 3 simple steps – Sign up, add your CV and become an endorsed teacher!