We strongly believe that 'internationalising teaching' isn't about just working with privileged private international schools. Our vision has always been to work with a range of institutions that benefit from overseas teachers where teachers can learn and develop professionally in an international context. These organisations might be charity projects, local schools, social enterprises too – places where teachers can learn new transferable skills.
We support organisations like this in two ways. First, we offer free advertising on our website. Secondly we have committed to giving 10% of our profits to education charities in Cambodia – where our Asia office is based.
Charities we support with recruitment
ABOUTAsia Schools Cambodia

– a sustainably funded non-profit organization that supports the education of over 53,000 children in Siem Reap Province.

LRTT (Limited Resource Teacher Training) – an amazing organisation that trains and develops teachers in developing countries. They work in Nepal, Uganda, Cambodia, Tanzania and Paraguay to enable teachers working with minimal resources to deliver the best education they can.

African Leadership Academy – a school in South Africa which selects highly gifted students from across Africa and gives them a scholarship to the Academy. They receive world class education which enables them to access top universities overseas. Student then return to their home nations in Africa to be leaders in a range of fields – using the contacts and connections they made at ALA to make this possible.
Some other projects we are supporting this year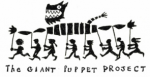 Giant Puppet Project – a local children's community arts project that promotes education and self-expression for disadvantaged children. The project holds a spectacular parade through Siem Reap each year, with impressive giant puppets representing environmental and educational themes.

Helping Hands Cambodia – a grassroots organisation which runs a school for 300 children in rural Siem Reap, and educates mothers and care-givers about health, hygiene and nutrition. Teacher Horizons is part-funding Helping Hands' initiative to provide school students with solar-powered reading lamps in order to let them read and study in the evening, as many homes in rural areas have no electricity supply.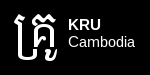 KRU Cambodia – We are planning to support an exciting new education social enterprise in Cambodia called KRU Cambodia. KRU Cambodia is working with Cambodian teachers to create a full syllabus of teacher training videos that share best practice and highlight the fact that teaching is a highly skilled profession. Each short episode will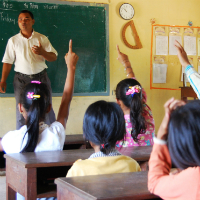 showcase the skills of outstanding Khmer teachers through video footage and explanations that model the implementation of key training points around a particular topic, within the real Cambodian teaching environment. These will then be available to every school, organization and teacher training facility in Cambodia, providing exposure to effective teaching methods and raising the expectations of teachers themselves; improving their practice, inspiring their peers and influencing policy makers, to help transform teaching and learning.
How do we choose which charities to support?
The charities we select to support are usually smaller, grassroots charities with a focus on education.
We are open to developing partnerships with a broader range charities who wish to recruit dynamic teachers through the Teacher Horizons platform. We also focus on building teacher capacity in developing countries through teacher training and CPD.
Why do we donate 10% of our profits to charity?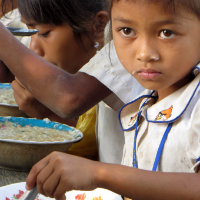 The philosophy behind giving 10% of profits to charity is simple. We believe all children from all backgrounds deserve great teachers and a good education. Most of our income is generated from international schools that usually educate more privileged children. By committing to giving 10% of our profits to education projects in developing countries, we can also enable thousands of less privileged students in developing countries to gain access to a quality education as well.
Finally, our Asia office is based in Cambodia for practical reasons such as time zones and ease of travel to Asian schools. Cambodia is a wonderful country but its education system is still very basic with limited resources. We support grassroots organisations working to address this as a way of giving something back to our host nation.

founding partner and CEO of Teacher Horizons.