The school year is drawing to an end and it will soon be time for teachers to recharge their batteries. Here at Teacherhorizons we've connected with BECA for some insightful stories with flavor of Central America for you to gain ideas and inspiration for your next career moves.
In the following article Nick Derda pauses to think of classroom inequality which many of you who teach anywhere in the world may be able to relate to.
Despite having a day off school, it was still an early Thursday morning when my coworkers and I hopped on a busito, ready for a long day of professional development. We were on our way to San Pedro Sula's La Escuela Internacional Sampedrana (EIS), host of the annual Teachers Teaching Teachers conference, commonly known as "T3" amongst attendees. As such, I walked in expecting to be woken up by sugary Honduran coffee and conversations about pedagogy – not Dr. Dre. But there I was, at 8:04 AM, watching as the keynote speaker showed N.W.A.'s 1988 music video for "Straight Outta Compton." Scanning the room, the mix of Honduran and foreign attendees looked confused. Last year's keynote talked about project-based learning. Why were we watching hip-hop videos instead of talking about positive behavior management?
The speaker was Lizette Arevalo, an educational policy advocate and Ethnic Studies PhD student at the University of California-Riverside. Her talk, an analysis of her own experience in the Los Angeles public school system, borrowed its name from a poem by the late Tupac Shakur: "The Rose that Grew from Concrete." Ms. Arevalo encouraged us to pay attention to race and ethnicity. Photos of her kindergarten class and a demographic breakdown of Compton's Board of Education posed concerning questions: why was her kindergarten teacher white while Ms. Arevalo and her classmates were all Latinx? Why was the majority of the Compton's Board of Education African-American when the majority of students were Latinx? Despite the social progress the educational system had made, it remained an institution that, inadvertently or not, perpetuated inequality.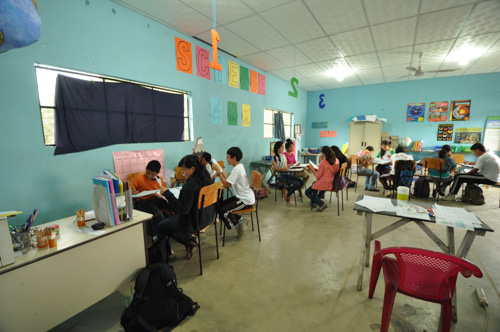 Ms. Arevalo's talk reminded me of an earlier BECA professional development training, where one workshop discussed how schools perpetuate social inequalities based on gender, race, and class. In the session, we examined how popular children's books taught students unintended lessons about norms, values, and beliefs –a concept in education known as the "hidden curriculum." Through careful analysis of these texts, participants saw how seemingly innocuous fairy tales taught students unintended lessons on gender roles, sexuality, and standards of beauty.
After the training, I felt energized and eager to tackle the implicit biases in our curriculum and classrooms. Sitting in Ms. Arevalo's address, however, I realized that I hadn't thought about those things in a very long time. The day-to-day difficulties of managing a school had taken over. Desegregating gendered recess activities and incorporating books by Afro-Latinx authors had been superseded by curing stomachaches and making sure classrooms were clean. It didn't seem like there was time to step back and critically think about how we were unintentionally reinforcing inequalities.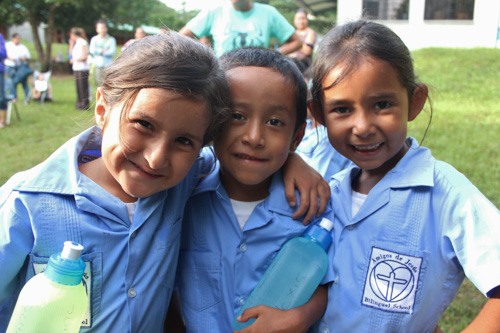 Ms. Arevalo ended her talk by returning to Shakur's poem:
Did you hear about the rose that grew
from a crack in the concrete?
Proving nature's law is wrong it
learned to walk with out having feet.
Funny it seems, but by keeping its dreams,
it learned to breathe fresh air.
Long live the rose that grew from concrete
when no one else ever cared.
Like the rose, Ms. Arevalo concluded that some students survive and thrive regardless of the inherent obstacles posed by the current educational system. Yet such cases are too rare to truly justify a "successful" system, and just because some students can flourish despite the odds does not mean that they should.
T3 had reminded me that we have much work to do to incorporate social justice into our schools. Even though there isn't time to do this, we must make time. Going to T3, being in a space with other dedicated educators, and hearing Ms. Arevalo's inspiring address allowed me to think outside my of the daily duties and remember why I came to BECA in the first place: to work towards giving all students the opportunities and equality they deserve.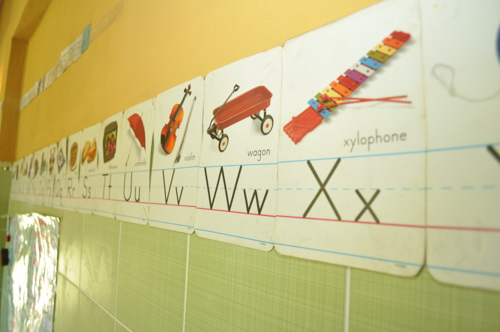 Bilingual Education for Central America (BECA) is a small non-profit which partners with Honduran community-run low-cost bilingual schools to provide the English-taught expertise through volunteer teachers, teacher training and curriculum development.  Teachers need to be graduates (of any discipline) and it is a full year commitment.  BECA provides a six week teacher training and cultural orientation prior to the teachers starting their roles as class teachers.  The charity works with three schools, two just outside San Pedro Sula and one in Santa Barbara.  These are voluntary positions, though BECA covers living costs, teacher training and visa costs.  There are stipends available for teachers who choose to stay for a second year to teach with BECA.