Refer a friend 2019/2020
At Teacher Horizons we strive to work with the best schools in the international market and to attract the best schools we need the best candidates. We thought who better to ask then the outstanding candidates we already have in our community. To say thank you to any members that recommend a friend that is then placed by us (Teacher Horizons) we will give you $100 in return.
Please just complete the short form here to refer a friend. If your friend is successful in finding an opportunity through Teacher Horizons all you have to do is get in touch and we will organise the payment!
Help us improve our school profile pages and win a GoPro!
As teachers ourselves, we believe honest and up-to-date information on schools will help us all make more informed decisions on the schools we choose. If you've worked at an international school before, please complete the short survey below so that we can ensure we are offering the best advice to our teachers. As a thank you for helping us to improve the information we have on our schools, we are offering a GoPro for the teacher providing the most comprehensive / useful feedback this year! 🙂
Click here to add details to an international school you've worked at before!
Guest blog post competition 2015
At Teacher Horizons we love sending talented teachers on new adventures to exciting locations around the world. What we also love is hearing about it, and that's why we launched the first Teacher Horizons guest blogger competition with a grand prize of $100 in Amazon vouchers.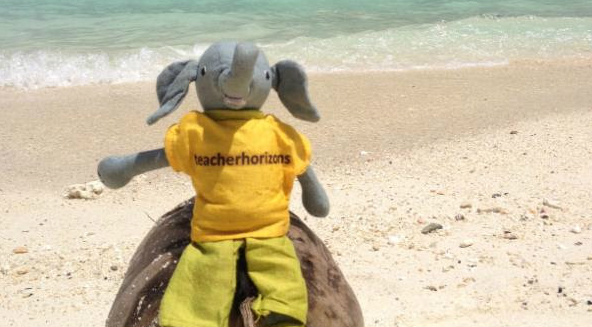 The winner was James Canvin, with his insightful blog post about his experience teaching SRH in Nepal.
Annual teacher feedback survey
At Teacher Horizons we are committed to developing as a free platform that's created by and for international teachers. Each year we ask all our teachers how we can improve Teacher Horizons and keep moving with the times.
This year we would like to congratulate James Meyer, who won a $100 Amazon voucher for providing feedback on our annual teacher feedback survey.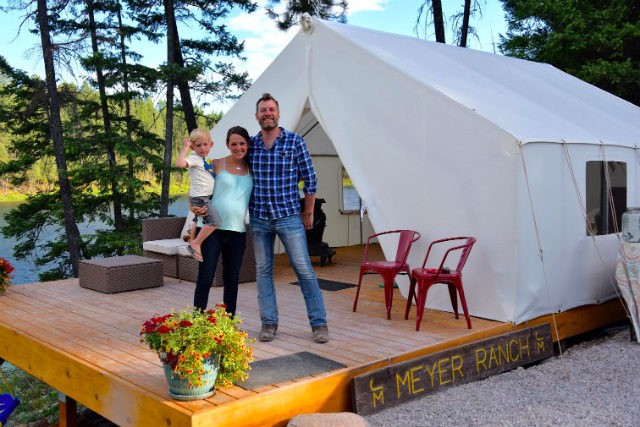 James Meyer's idea is to create a network of teachers who have worked in various international schools that will act as a reliable source of information and give honest feedback about schools and regions.
We love this idea and are working to put it into action! Congratulations, James!
Previous competition – 2014 photo contest
In 2014 we launched our first ever photo contest among our community of international teachers to find an amazing image that really captured teaching abroad and adventure…
We were incredibly impressed by the images we received and really enjoyed reading the stories behind each of the shortlisted entries. Picking a winner from so many great images is never easy but our judges were unanimous in picking Tim Hancock as the winning entry for this year's competition, with Colette Coleman and Court Anderson taking 2nd and 3rd place. You can view our finalists' photos and read their stories below: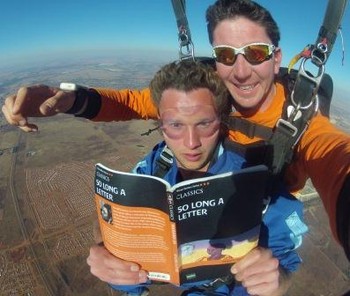 First Place – Tim Hancock
"To promote active reading and community involvement, over the holiday break every student and member of staff at African Leadership Academy read Mariama Ba's 'So Long a Letter'. We each submitted a photograph of us reading the book. I read mine at 5,000 feet. If I tried reading whilst skydiving in Newcastle upon Tyne, the book would get soggy and the pages would stick together".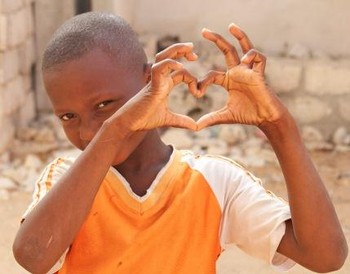 Second Place – Colette Coleman
"The photo is of a boy in Dakar, Senegal. He was generally pretty tough and boyish, but took a break from his football game to express some love. Earlier that day he came to me with a wounded foot to bandage, and I warned him that for it to heal he would have to take a football break. He nodded earnestly, but an hour later, I saw him back on the field unable to resist the sport's draw."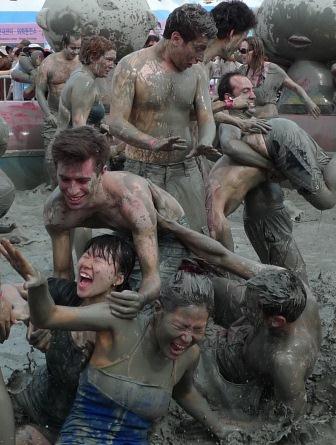 Third Place – Court Anderson
"Living and teaching in South Korea is an amazing experience. The students are amazing and when you are not teaching, there are lots of opportunities to have fun. They love festivals there and the Mud Festival is one of the biggest ones that foreign teachers look forward to attending. In this photo, we were enjoying the mud in all its glory. It was a great weekend and highly recommended teaching in South Korea!"
Congratulations to our finalists and a BIG thank you to everyone who entered.
Make sure to subscribe to the blog and follow us on Facebook and Twitter to stay up to date with future Teacher Horizons competitions.