The international school sector continues to grow, on average about 6% per year. New schools continue to open and therefore the demand for teachers is also steadily increasing. Having recognised qualifications will help you to kick start your career teaching internationally. Once you have received Qualified Teacher Status (QTS) you may consider doing your (NQT) induction year. The good news is you can take your NQT abroad. Taking your NQT overseas gives you a foot in the door to international schooling while giving you support to build your career amidst a supportive community.
Starting your international school teaching career
If you have completed your teacher training you will be awarded QTS: qualified teacher status. After this, you are required to undergo an induction year as part of your NQT: newly qualified teacher. Whether you do this home or abroad is up to you. The NQT induction essentially acts as a precursor to your international teaching career. During this time you hone your skills in international teaching and get support and monitoring while you do so. You are in the classroom and teaching during this time, just in a supportive context. With a slightly reduced teaching timetable, you will be offered support and mentoring alongside your classroom hours. During the induction period, you will work on demonstrating your skills in being a competent teacher and have to pass the induction at the end of the school year.
Doing your NQT induction in an international school
If you have recently trained as a teacher you are likely to have a wealth of questions about the direction to go in for your NQT induction year. Do I have to spend time at home first? How do I gain international experience if I haven't been abroad yet, and is my qualification even valid in an international school?
The good news is your QTS enables you to be considered to undergo your NQT induction year in an international school. Often newly qualified teachers believe that they have to build their experience in the UK first, and then can go abroad but this is not the case. As long as you have done your training and received QTS you can apply for the induction in an international school.
International school jobs for NQTs
COBIS has an extensive list of international schools that take NQTs, many of which are Teacher Horizons partner schools. They are DfE accredited which means they pass the standards of inspection of British schools overseas. If you are interested in undergoing your NQT induction at one of the listed schools on the COBIS list, Sign up and connect with one of our advisers who can tell you about our partnered schools that take NQTs. Sign up to Teacher Horizons to get the conversation started.
There is a common misconception that international schools don't want to hire newly qualified teachers as they lack experience. While many do their training and subsequent NQT induction in their home country, many international schools are very open to taking on new teachers. Take for example the British school of Kuwait.
Where can you take your NQT abroad?
The British School of Kuwait is the Biggest British School in the world with 2000 students & 300 staff. They run a UK curriculum and teach ages 4-18. BSK is part of the Nord Anglia school group which is a reputable group of schools globally. It has excellent facilities, they achieve high results and they support their staff with active community groups and social events. Another trait of the school is that they hire NQTs.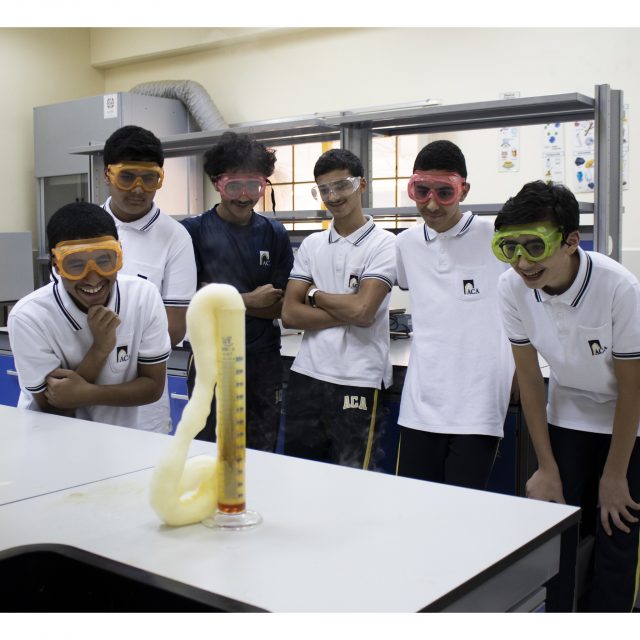 They took 29 NQTs starting in September 2019. There is a strong mentoring system in place for the NQTs. With large departments, for example, 15 maths teachers in the maths department, there are also people around to mentor and support the more recent teachers. Schools that are happy to engage NQTs fresh out of their training recognise their enthusiasm and that they have lots to offer both in-class and in extracurriculars. Andrew, human resources coordinator from The British school Kuwait (BSK) has the following to say about NQTs:
"As an accredited British School Overseas (BSO), BSK is proud to be able to offer induction to Newly Qualified Teachers (NQTs). Empowering new members of staff to contribute their fresh ideas in our large Year Group and Subject Teams, brings with it significant value. At BSK, all of our NQTs are supported by their mentor, and their induction is overseen by our NQT Coordinator who is based on campus full time. We quite often find that those who have recently completed induction make fantastic mentors themselves and are allowed to pass on their experiences to the next cohort of NQTs starting at BSK".
Laura, our advisor added that "it works well as BSK has large departments so there is a great support and primary specialists can support new teachers."
Where can you learn more about NQT?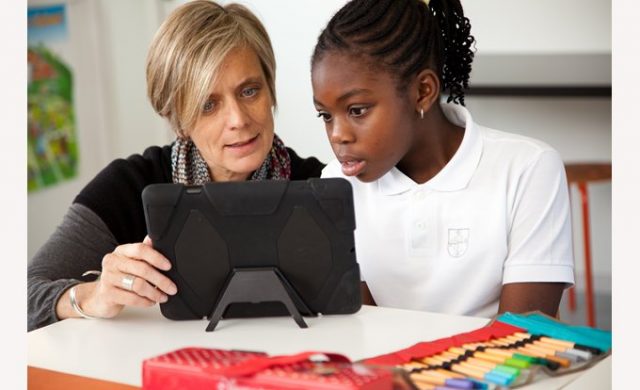 You can get further information about taking your NQT both at home or overseas from the UK government website as well as the COBIS website which holds the list of accredited schools for NQT.
Thinking of taking your NQT abroad? We are partnered with many of the schools on the COBIS list. Sign up to Teacher Horizons for access and support in getting your international teaching career off to the best start! 
Visit our Professional Learning Hub to connect and explore opportunities for professional growth, both as an individual and as a school.