Here at Teacher Horizons we are proud to present another guest blog piece, this time written by Haley Johnson of BECA. You may well identify yourself in this account of the inner fight between the professional teacher in you and your other, more human and more fun side where you let go off controlling every situation.
Dia Deportivo: Field Day at Santa Monica
"Miss, are you going to come to the stadium on Friday?"
"Yes, we are all going. It is going to be so much fun!"
"Aw man." *Pounds fist on desk.*
"Oh, you don't want me to go?"
"No because you are always telling us what to do."
This is the conversation I had with Marvin, a very smart, very cool 5th grader, just a few days before Santa Monica's first ever Dia Deportivo. All of the 5th graders at SMBS can attest to the fact that I run a tight ship in the classroom and hold all of them to sky high expectations. Naturally, Marvin was afraid that there was absolutely no fun to be had when we all arrived at the stadium in Cofradía on Friday morning.
When the special day was upon us teachers, students, families, and friends all came together for a day filled with foot races, soccer games, great food, amazing company, and of course, a ton of fun. Now after talking with Marvin, I decided to try my best to step out of my role as teacher and disciplinary or rather step back and not let my want to control everything get in the way of simply enjoying the day. Marvin reminded me that they're all just kids and they definitely deserve to have fun!
We ran around all day with smiles on our faces until we could not run anymore. Dia Deportivo was altogether an awesome day and a total success. One of the beauties of life is being able to be a part of growth and special moments in the lives of others. It has been a privilege to experience not only the growth in the students' lives but the growth in my own life and to share so many special moments such as Dia Deportivo with all of these amazing kids.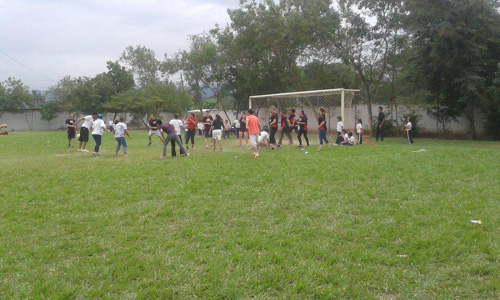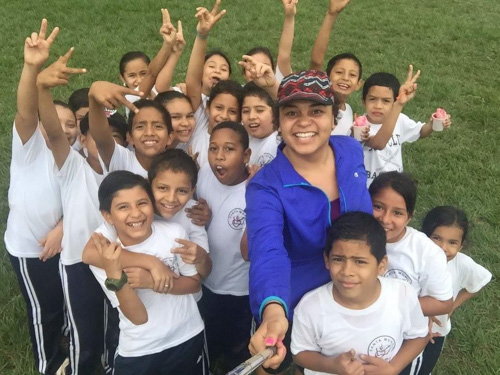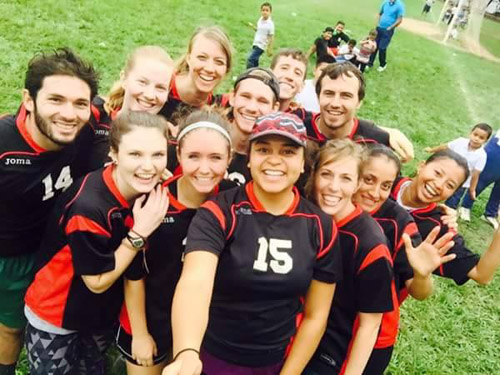 Contact us to discuss with our team your options of teaching abroad, we'll be happy to guide you through the application process and help you figure out which destination would be your best match.

Bilingual Education for Central America (BECA) is a small non-profit which partners with Honduran community-run low-cost bilingual schools to provide the English-taught expertise through volunteer teachers, teacher training and curriculum development.