This week we have a special guest conversation from one of our teachers who shares his experiences of becoming an international school teacher for the first time and relocating from Jamaica to Muscat, Oman.
Marlon, who had been teaching for 8 years in Jamaica took his first job in an international school in 2016. He recently celebrated 4 years of teaching in Al Sahwa School, Oman thanks to securing the position with Teacher Horizons. He has taken numerous professional development courses and is thriving there as an international teacher.
He's in a great position to share some advice to those building a career as an international teacher as well as those currently searching for international teaching jobs abroad. Looking back over the past 4 years he recounts how it felt going through the process of finding his first international teaching job, how Teacher Horizons supported him in making it happen and his nerves and excitement as he settled into his new life. It was a pleasure chatting with Marlon.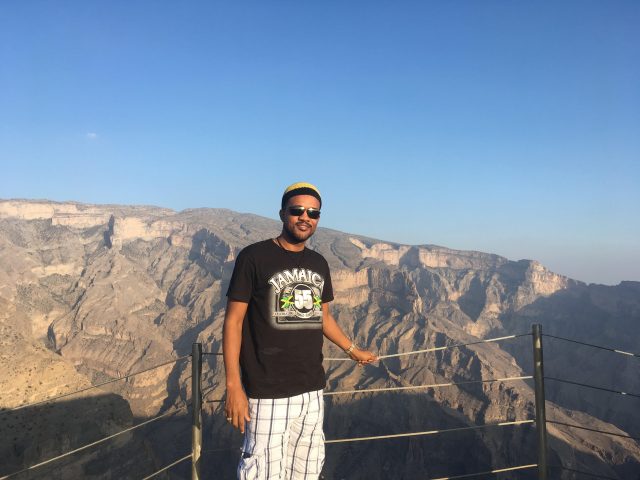 Can you walk us through the process of landing your first international teaching job?
After joining Teacherhorizons in summer 2015, I was promptly contacted by an adviser, Alexis, who gave my preliminary interview and asked me to complete the other relevant documentation. I must hasten to say that Alexis always remained honest and would also show me the skills the jobs require and would point out why he would not recommend me for such openings – something I grew to respect. Teacher Horizons have great respect for both the schools and the candidates.
We often hear of teachers experienced in their home country but lacking experience in an international setting. How challenging was it to secure your first position internationally?
The help from Alexis allowed me to remain grounded and not become frustrated with sending my CV all over and then not getting replies. Fast forward to January 2016, and I was sent over two schools as recommendations. After the first unsuccessful interview, Alexis met with me and gave me additional pointers. I was more prepared for my next interview. I never taught in an international school previously. I was successful on the second interview and was immediately offered a contract.
How did you feel making your first move to teach overseas in Oman?
This was a big change and of course, the scare of travelling half the world away started to settle in. This was further compounded by the loss of my grandmother – it made me start to rethink everything. Nonetheless, I persevered and arrived in Muscat, Oman in August 2016. I am now proud to call Oman my second home. The wonderful and peaceful people with a picturesque landscape and many outdoor activities to do just help me to feel relaxed and at peace.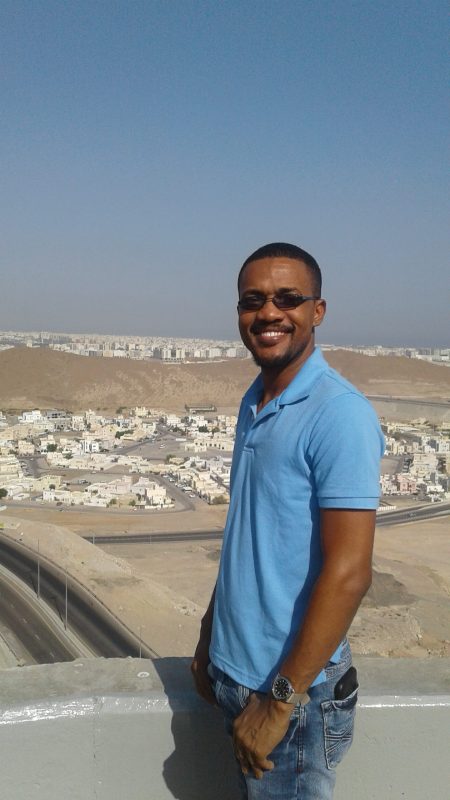 Please tell us a little bit about your first impressions of Oman and any advice for new arrivals?
I arrived in Oman but my luggage didn't follow me! Isolated and far from Jamaica I imagined it was going to be a difficult transition, but it wasn't. People were so helpful, greeting me straight away with "Brother" and helping me to find what I needed in the nearby neighbourhoods. The community took me under their wing and I have made life long friends there.
There's a great quality of life in Oman as an international teacher. I was so surprised about the number of rivers in Oman. Up in the mountains, there are so many of them. It's an amazing place for outside activities. The beaches are stunning. Oman is a reserved culture but some hotels offer party nights aimed at foreigners so that's available if it's your thing.
They say the people make the place, and this rings true for Oman. My example of how supportive the people are is that I didn't have a car for my entire first year at the school– however, I never had to find my way home, alone. There's always someone nearby helping you out. This is how it is there, connections mean a lot and people will go out of their way for you. My school is over 90% locals too, so I get to experience the culture in and out of school, which is probably quite rare for international schools.
Advice wise I would suggest becoming familiar with the local norms, handshakes, touching protocol. etc. but don't be so rigid, you will learn as you go along. You will also get a 'foreigner' pass where some things are let slide when you are new. Be open to learning about the new culture and you'll be fine.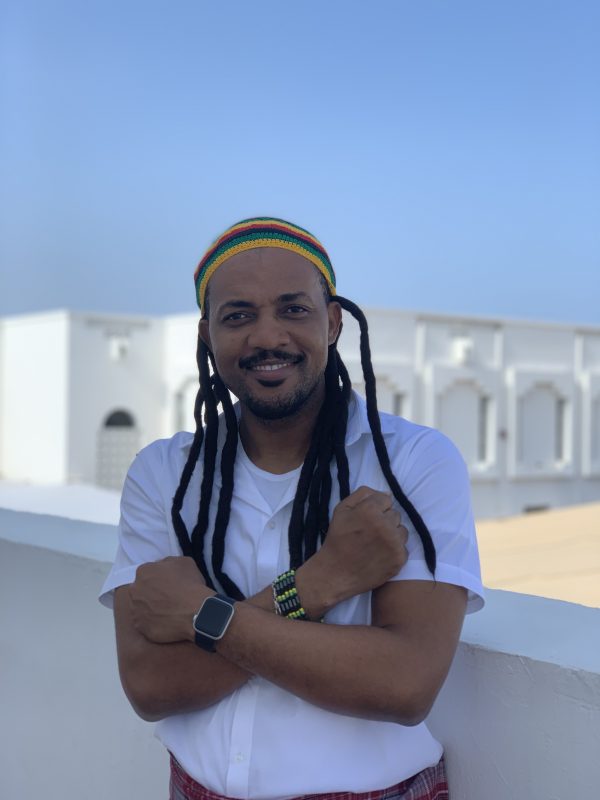 What were your impressions of the school and what advice do you have new international teachers starting in their new international school job?
Within the first few months I settled in quickly, mainly due to the warm and friendly atmosphere that exists at the school – there is always someone to speak with about any challenges that you are having. By the time I got to the second semester, I had already completed my first professional development course. I was making sure that I made good use of my professional development allowance. Each member of staff has this allocation at the beginning of the year and you only need to justify how the course will be beneficial to the school. There was more in store for me. To my surprise, I was called to the principal's office one day and was told that I was being observed and they believe that if I received a particular training, then I would be an asset. I would be able to share and implement what I learned. From there it just seemed like one professional development after the other.
My bit of advice would be to get stuck in with the professional development, but I will discuss more on that soon! My second piece of advice is that the honeymoon period does wear off and you will have moments where the school and the country won't feel quite as magical as when you started. Perseverance through this time is key. The head at my school said to me "it will take you sometime" and he was right, there was a moment where I questioned my decision to be there. Planning felt very different to school planning in Jamaica, but I adjusted. I was supported by other first years; we even formed a 1st-year 'newbie' group to keep each other supported and soon enough the doubt passed.
Speaking of professional development (PD), how important is it and how was your school in providing it?
It's so important. The PDs definitely helped in my promotion to Deputy Principal. I would encourage any staff who has joined or is planning on joining an international school, to look at their professional development package. These professional development courses have seen me develop professionally and personally. I have been given various opportunities and responsibilities as a result and growth has taken place in various ways. I would suggest a combination of PD:
Take IB courses if you can, these are the most essential training and as such a large number of international schools offer IB it will help with your career beyond the school you are in.
Take any Cambridge courses in your area of expertise.
Find courses around middle-management or areas that interest you. Online professional development websites like FutureLearn offer some interesting topics and different length courses to explore from differentiation in the classroom and classroom pedagogy.
Personal development is important, too. Courses on wellbeing, personal growth and mindfulness are useful.
I also learned that International Schools tend to have a high staff turnover so many schools ensure that they continuously upskill their staff to ensure that programmes are sustainable. This is true about my place of employment.
Can you share any other top tips for new international teachers? What should they consider when looking for international school jobs?
Try and find out how long senior leadership and the head have been at the school.
I found this a useful way to gauge the environment of the school and their staff turnover. It's usually a good sign if the head has been there for some time and especially if they have moved up in their career through the school to reach their position. It gives a clear indication of the possibility of career progression and shows a rewarding place to work.
Look carefully and consider your salary package
The salary package is more than just your take-home salary at the end of a month, it's your base salary plus the benefits the school provides. Take the time to look at what is included within this. Does the school offer housing, professional development support, transportation, airfare? All of these will directly impact your overall experience and quality of life beyond the tax-free salary. A good lifestyle is available to you in Oman if you are supported with a benefits package.
Thank you, Marlon. It was a pleasure chatting with you.
Marlon is testament to the support Teacher Horizons offers in taking the chore out of the international school job search. We make it simple, transparent and exciting…and you can Join free!
Visit our Professional Learning Hub to connect and explore opportunities for professional growth, both as an individual and as a school.