In this article Amanda shares her thoughts and advice about teaching jobs around the world. Join Amanda's professional journey @AmandaWilks01.
Yearning for adventure? Want to see more of the world and earn some money in the process? Interest in teaching in foreign countries is at an all time high. There are many different types of teaching jobs available to fit every kind of background and every type of personality.
It's never been easier to get a job teaching in a foreign country. Teaching provides a real chance to not only contribute to society, but also create your own cross-cultural experiences. Here's an overview of international teaching to help you find out if teaching abroad is right for you.
Types of Teaching
There are basically three types of teaching positions available abroad. There are freelance teaching jobs, language institute teaching jobs, and school teaching jobs. They each have their requirements and fit different teaching personalities. As you examine each of these types of jobs, picture how it would fit your own personality.
The freelance teaching jobs are similar to personal trainer jobs and the paths to becoming a personal trainer are quite similar. Freelance jobs require you to develop one on one relationship with your students and find the specific ways they need your help to succeed. Freelance teachers are frequently employed to teach business English classes through language institutes. Competition can be fierce and teachers need to be able to market themselves to find success abroad.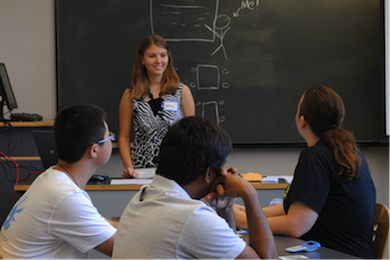 Language institutes are found around the world. These institutes focus on teaching English to children, teenagers, and adults at classes held in the language institutes. Language institutes are usually not the best-paying jobs and they usually aren't strict on their requirements for teachers.
They often offer teacher training if they use a proprietary system. By having a variety of classes with different age groups, teachers don't get as bored. Language institutes can be a very good first job opportunity for aspiring teachers.
Teaching at schools abroad is one of most lucrative ways to earn money teaching outside your home country. Teachers can teach at regular schools and universities or they can teach at international schools. For example, in Thailand, many schools have English programs where several classes like Maths, Social Studies, and Science are taught in English with fluent speakers.
The pay for teaching at a regular school is usually quite a bit less than teaching at an international school. International schools will pay teachers close to the same salary they would get in their home country but require teacher certification and a teaching degree while regular school may only require a Bachelor's degree.
For help on moving from teaching English in a local school, to teaching in an international school, read these questions and answers, written by Sammy Tame who lives and works in Cambodia.
Places to Teach
If you want to teach abroad, the world is your oyster. Where would you be comfortable teaching? Are you yearning for new experiences or do you want to master a language? There are teaching jobs in just about every part of the world for fluent English speakers. To get a good idea about teaching abroad, you can check out the American English resource developed by the US State Department.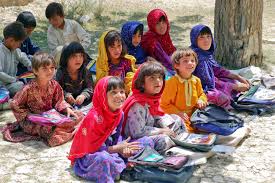 Asia has the bulk of the good paying teaching jobs. China is a fast-growing market that has only recently been embracing the idea of English programs in their middle and high schools. These jobs offer higher pay. Korea has long provided decent salaries for language institute teaching. While the Japanese market is saturated, there are still teaching opportunities. Taiwan isn't to be overlooked either with many language teaching jobs. Thailand is a saturated market as well and while wages are low so is the cost of living.
For a qualified teacher who is looking to earn and save a lot of money, the Middle East is a go to market. Saudi Arabia and the United Arab Emirates lead the market with language institute and university teaching positions that pay well.
Europe is a good market for British teachers, but because of EU work visa requirements, Americans are largely kept out of the legal teaching market, though some Americans are successful in finding jobs and visas in Poland and the Czech Republic.
Latin America is a growing market but their teaching positions are largely relegated to some universities and language institutes. It certainly isn't a monolithic market, but generally, universities pay enough to afford a comfortable lifestyle and language institutes will probably pay enough to cover your bills. Generally, teachers go to Latin America to learn the language and absorb the culture rather than to save money.
Pay Expectations
Unless you are teaching in an international school or in a few select countries like Korea, you probably won't be savings thousands of dollars a month. Expect that your pay will allow you to have a nice standard of living in the country where you are teaching.
This isn't a hard and fast rule though. There are teaching couples who teach in regular schools in Thailand who are able to save more than half of their combined salary each month and use it to pay off school loans. There are teachers in China who do lucrative freelance teaching in addition to their school teaching jobs. Some teachers in China are able to save more than $1000 a month at a regular school.
One thing to always keep in mind when looking at teacher pay is to realise that it will almost always be more than what a local teacher would earn doing the same job. In order to really take advantage of the salary, you'll need to learn to live like a local person.
You'll probably take public transportation, you'll probably eat street food, you'll probably eat more fresh fruits and vegetables, and you'll probably do more walking. It's almost guaranteed that you will build lifelong memories and appreciation of life that you probably couldn't otherwise. These experiences can't be bought for any price.
Going Home
Some people go abroad for a teaching job and never go back home. They either make the new country their home or they bounce from country to country seeking out new experiences. Many teachers will spend a year or two as a foreign teacher, while others will fall somewhere in the middle. Unless they fall in that first group, most teachers share one thing in common and that is going back home.
When it comes time to returning to your home country, you may find that relocating back home is not such an easy experience. Reconnecting with your friends will be especially difficult. It may be that your interests are not the same or that they've simply moved on.
Thankfully technology has improved things considerably. You will have probably been streaming movies on Netflix using a VPN. You will have probably been following all the family drama on Facebook and you, unfortunately, will know all the about the latest political news. Nevertheless, some things will be different and if you are like many teachers who have taught abroad for more than five years, you will probably hit the road once again. Are you ready for that?
For more info and other experiences of returning home, read our blog on relocating back home.
This may be a lot to take in but hopefully, this overview will give you the answers you are looking for. Take in this information and examine yourself. Then you'll be able to find out if teaching abroad is for you.
Browse our international school job vacancies to find out more about the schools we work with and set up a profile here. If you're interested in registering your school with Teacher Horizons, check out our FAQ for schools and request your free profile page.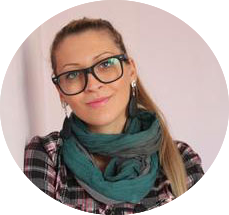 a former Boston University student and a Contributing Author for the extensive Quality Education and Jobs project. She's mainly interested in online education, job-searching advice and entrepreneurial development.