Our teachers are rounding off their first term at school. Hooray! Before we delve into how their experiences have been, we wanted to first share some of their feedback on the Teacher Horizons process…
Gemma was placed in Cambodia.
Selecting schools suitable schools was very easy and the profiles for each school were extremely helpful. TH put me in contact with a recruiter who had experience teaching internationally, so gave great advice. I had a Skype interview with Anisha, so that she could see what schools would be right for me and where I'd like to go. After deciding that I would like to move to Cambodia for the cheap living costs, Anisha sent me a link to a great school in Cambodia straight away. In preparation for the interview she sent some likely interview questions for me to practice. I got the offer email from the school a few days later and couldn't have been more excited!
We love Cambodia! Read our many many blogs about Cambodia here.
Ali was placed in Vietnam
The TH website was really useful and user friendly. The email updates were always welcomed and of all the recruitment sites I have used this has been the most useful and personal. Laura in particular has been an absolute super star. She has taken the time to get to know my requirements and helped me through the process. Thank you.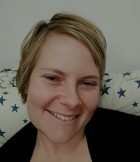 Jennifer was placed in China
I first heard about Teacher Horizons a couple of years ago when I was looking around at my options for the future. Last year I decided to get serious about searching and found that some of the best options showed up on this site. Using TH is so easy and the staff are so helpful. They are also upfront and honest – if you aren't right for a position they tell you instead of wasting your time. They provide help and guidance every step of the way and are quick to follow up and provide any advice needed. Knowing that a lot of the schools have been checked out adds confidence in the decision on where to go. I'm so happy about my new school and the opportunities to come. I highly recommend using their services!
Check out the schools we work with in China.
Monica was placed in Russia
I came across TH while searching for a position and saw a posting that appealed to me. I contacted Laura at TH and she initiated contact with the school. From there, it was a Skype interview and then I was hired! I really liked having TH "vet" me for the school – it's good to have a recommendation from the recruiter. I felt the service was more personal than with other recruiting agencies.
If you're inspired, then why not browse our latest jobs in South America, Asia or Europe? Visit more of our happy teachers blogs to read more testimonials and don't hesitate to get in touch if you have any queries.

Teacher Horizons Blog Manager and Recruitment Adviser.