At Teacherhorizons, we take pride in helping teachers find the right school for them. We strive to offer a personalised approach and honest advice to connect you with the opportunity that's genuinely the most suited to you. But don't just take our word for it! Here are some stories and feedback from some happy teachers who we've helped secure jobs in recent months. Sign up now and become our next happy teacher!
June's story
Teacherhorizons worked with June to secure her next exciting opportunity in Egypt.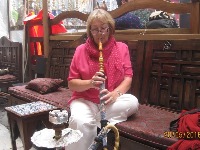 "Such a helpful, friendly and professional service – I couldn't recommend Teacherhorizons highly enough. Having worked abroad twice before and gone through the torture of filling out multiple applications, the TH process was so easy – one set of references, one statement of educational philosophy and one CV."
"Tiffany, my adviser, was knowledgeable, encouraging, realistic and on the case – with her targeted searching and established relationships with schools, she was able to help me secure a great job in Cairo within three weeks of my initial application – brilliant!"
Emily's story
Teacherhorizons helped Emily to get an exciting teaching position in Cambodia.

"My experience with Teacherhorizons was extremely smooth sailing and efficient. I was considering working abroad after I finished my NQT year, however, I was unsure of how to go about it. TH made the decision and the process of finding a job abroad very easy. Once I had settled on teaching in South East Asia, TH sent me through jobs best suited to me and helped me put together my CV and application.
TH were supportive throughout the entire process, giving interview tips and ideas of what to ask about the school myself. Since getting the job they have continued to be in contact and I still feel supported by them. I am super excited now to start my new adventure in Cambodia."
Brigitte's story
Teacherhorizons helped Brigitte to get a great teaching job in Moscow.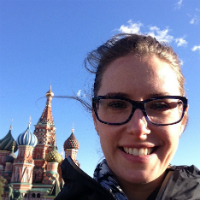 "Grateful to the Teacherhorizons team for friendly and personalized service! Plus a number of helpful hints which made a difference in obtaining the right international teaching position.
I highly recommend Teacherhorizons to all who are interested in teaching abroad."
Find out more about teaching in Russia
Louise's story
Teacherhorizons helped Louise to secure employment in Milan.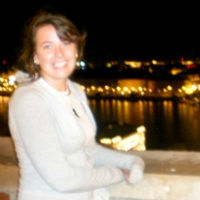 "Without Alex's help and guidance my move to Milan would not have been possible. The belief that Alex and the team had in me, ensured that I was employed in the first few months of joining.
Guidance and useful tips were offered at every stage of the process. I could not recommended this company enough."
Cheryl's story
We helped Cheryl to find an exciting new teaching job in Iraq.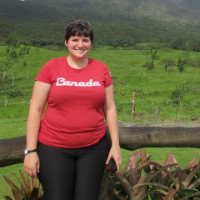 "At the end of August, I applied for a grade 1 position at Bilkent Erbil College in northern Iraq through Teacherhorizons. After completing my online profile through Teacherhorizons, I sent a cover letter to John Regan as per the job ad. Within one day, Mr. Regan emailed me back to set up a Skype conversation to discuss my interest in the position. After discussing my qualifications and providing some important background information, Mr. Regan contacted the Head of School at Bilkent Erbil College and recommended me for the position. Within two more days, I was contacted by the school and today, just a little over two weeks from my original conversation with the Head of School, I am getting on a plane to start my first international teaching position in northern Iraq. I am extremely excited, and a bit nervous, but also so grateful to Teacherhorizons for representing Bilkent Erbil College and to John Regan for taking the time to interview me, provide helpful information and visiting Bilkent Erbil College to ensure Teacherhorizons was recommending a high quality school."
Dom's story
We helped Dom to find a great teaching job in Milan.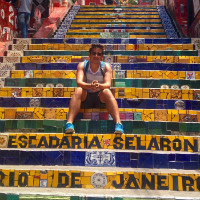 "Teacherhorizons enabled me to realise my dream of travelling whilst also being able to search for a job abroad. Without their support and guidance, my adventures abroad wouldn't have come to such a successful conclusion with a position in Milan!
The ability to upload a profile and use this to apply to schools is a superb idea, in no small part due to its simplicity. Combined with Skype interviewing, this enabled me to secure a position whilst on the move (I applied whilst in Manila, my interview took place in the Cameron Highlands, Malaysia and I was offered a position by the time I left Kuala Lumpur for Yangon!). I would highly recommend TH to anyone exploring the idea of teaching abroad as their wealth of knowledge and expertise is invaluable in making the search seem so easy."
See how simple it is to complete your Teacherhorizons profile and begin your search for an international position.
Simone's story
We helped Simone to find a fantastic teaching job in Vietnam.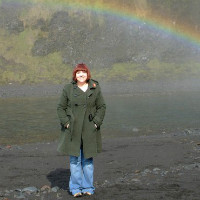 "I recently became a certified teacher and was looking for a job opportunity in an international school in Asia. During my search I came across the Teacherhorizons website and saw many appealing positions. The website has a professional feel and I felt confident about starting a profile with them. I have been working with Maggie and she is wonderful. She has been reliable, enthusiastic, and supportive and has made me feel valued. As soon as I completed my profile, she moved my application along quickly to the school I was interested in. The school was in touch with me within a week and an interview with the Principal quickly followed. I received a job offer only a few days later. Maggie has been there through the whole process making me feel totally comfortable to contact her with any questions or concerns. I have worked with a number of agencies over the years, but have had the most supportive and professional experience with Teacherhorizons. I highly recommend them!"
Paula's story
We helped Paula to find a great teaching job in Germany.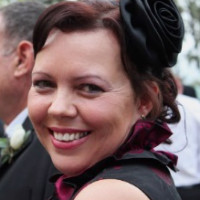 "My name is Paula and I am an Australian teacher from Queensland. I was first made aware of Teacherhorizons 4 weeks ago when I started thinking of working overseas. The only difficult thing about the process was writing my CV as I had not needed to write one in many years. After that was done the rest of the process was a breeze… John Regan contacted me and we had a chat about my experience. We discussed what I was qualified to do and what was most suitable for me. The very next day I started to apply for jobs all over the world and shortly after that I was contacted by at least 8 schools. I had 3 job interviews in one day and almost exactly 1 month after the thought occurred to me to teach overseas I had a job offer from an international school in Germany. I start in approximately 10 weeks. I cannot speak highly enough of John and his team, they were helpful, professional and extremely knowledgeable about teaching and international schools. When I next need another placement (in a few years' time) to continue my adventures around the world teaching I will only be dealing with Teacherhorizons."
Martin's story
We helped Martin to find jobs in Uzbekistan and China.
"Teacherhorizons have been able to help me secure two jobs in a period of 3 months! I was working in Pakistan and had to leave the country in a hurry due to safety concerns. I contacted Teacherhorizons in the hope they could help me find a short-term job because it was in the middle of the school year. Within a couple weeks, Teacherhorizons recommended me to a school in Tashkent (Uzbekistan) which needed a geography teacher (my specialization) for a short-term duration. I was so happy to get this opportunity! After this job, I needed a long-term job and again Teacherhorizons helped me find a good job in China. I cannot thank Teacherhorizons enough for their help and support. The teaching opportunities offered by Teacherhorizons are usually interesting and it gives teachers the chance to explore teaching positions in schools and countries in all corners of the world. The jobs are usually well paid jobs with good secondary benefits. I will now always rely on Teacherhorizons for future opportunities!"
Michelle's story
We helped Michelle to find a great teaching job in Beijing.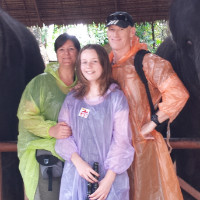 "Registering with Teacherhorizons was straight forward. Maggie contacted me straight away and we discussed what would suit my needs and the needs of my accompanying family. She was able to advise us on locations and schools that would be a good fit for us. I had an interview shortly after and secured a great job. Maggie was regularly in contact with me and was happy to follow up on our queries and answer any questions we had along the way.
I found the Teacherhorizons blog to be very informative and helpful when making our decision to move overseas.
Teacherhorizons is a fantastic, professional recruiting company that I would highly recommend. My experience with them has been 'top notch'. Thanks Teacherhorizons!"
Tim's story
We helped Tim to get a great teaching job in China.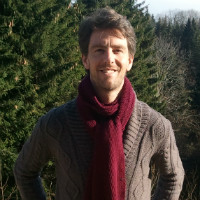 "I hadn't worked in the international school system before so I didn't know much about the process of finding a job or which roles would be the most appropriate for me to focus on but Lucy gave me a very clear idea of how it all worked and what I needed to do. Once I had completed the registration process and interview which, unlike other online applications, was all very straightforward, it was extremely convenient to have vacancies sent to me which I could then apply for with a simple email. It saved me loads of time searching for new positions and filling out new applications every time. It was also reassuring to know that the schools had been checked and approved by people familiar with the range of choices out there.
I would definitely use Teacherhorizons again and recommend it to other teachers."
Retha's story
We helped Retha to relocate from Astana to Baku.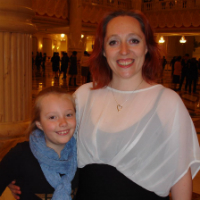 "I stumbled upon the Teacherhorizons website by accident and was truly astonished at the speedy and professional service. I had a pretty clear idea of what I wanted and made that clear during the initial interview. Within a week I was offered an interview with my preferred school. I received excellent support during this process and was offered the position very soon after the interview. So, after living in Astana, Kazakhstan for two years, we are off to Baku, Azerbaijan. After the severe climate of the tundra we are looking forward to living by the Caspian Sea."
Could you be the next happy teacher? Why not take two minutes to sign up? It's free!