What do you think of when you hear the words "international school"? A reputable institution that offers a world-class education and excellent facilities? Ideally, all schools that label themselves as "international" would live up to this image. Ideally you'd also be able to visit every school you were thinking of working at before committing to a job offer. In reality, time and money constraints might prevent you from doing so. So how can you avoid getting stuck in a long contract with a school that turns out to be less than satisfactory?
The good news is, there are a few easy ways to investigate potential employers. We research and display as much information as possible on our school profile pages, to save you some legwork. When you see the "Approved by Teacher Horizons" symbol on a school profile, it means we're confident that the school offers world-class job opportunities. Here are some of the criteria that help us to identify a good international school.
1. Check out the school's accreditation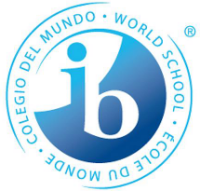 Good schools are accredited (or in the process of being accredited) by external organisations such as Council of International Schools (CIS), North Eastern Association of Schools and Colleges (NEASC), Western Association of Schools and Colleges (WASC), Council of British International Schools (COBIS). IB "World Schools" are held to the same rigorous standards worldwide so you can be sure they offer a consistent quality of organisation and education. We display a school's accreditations on its profile page. This information is usually freely available on the school's own website as well.
2. Get feedback from current and former teachers
We listen to feedback from teachers who we place. If a school doesn't live up to expectations, we will stop working with that school. You can also find out about teachers' perspectives on a school using sites such as International Schools Review. It's worth bearing in mind that this information can be very biased. However, if you take it with a pinch of salt and keep an objective view, it can provide some useful information.
3. Check the safety of the location
Some countries are unsafe to travel to; others have just a few unsafe regions. We check current FCO advice for the locations of our schools, and would not place a candidate in an area that's unsafe (for example, parts of Iraq, Afghanistan and all of Syria).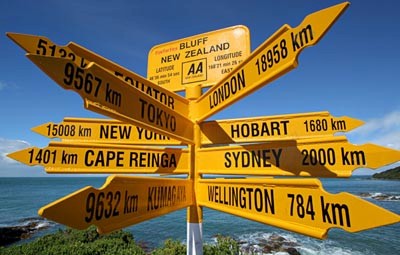 4. Speak to the headteacher
If we're not able to visit a school in person, we aim to conduct an in-depth Skype call with each headteacher to find out about their vision for the school and their requirements for candidates. We also check out the headteacher's background – what is his or her educational background and experience? A good school will have a well-qualified headteacher with plenty of experience and a good track record.
5. Check whether the school is for-profit or non-profit
For-profit schools are run more like a business. While there isn't necessarily anything wrong with that, the school may be mainly accountable to parents and shareholders. Non-profit schools are more likely to care about the wellbeing of teachers and students.
6. Does the school offer opportunities for professional development?
Reputable schools help their teachers to develop professionally. We look for schools which offer great support and training to their teachers. Ideally, you want to leave each employer as a better teacher than you were when you started. If a school isn't prepared to invest in its staff, the quality of education will suffer, and teachers will feel undervalued.
7. Visit the school in person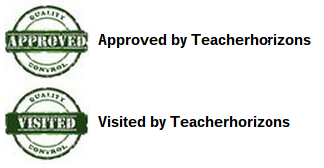 In a perfect world, you would be able to visit and check out any school you were thinking of working at. In practice, you might not have the time or spare cash to pop over to the other side of the world! Teacher Horizons visit as many schools as possible – so far we've visited over 150. When you see the "Visited by Teacher Horizons" symbol, it means we've been there and done that, so we can speak from experience. When we visit a school, we want to see smiling kids and feel a friendly and relaxed atmosphere. We want to see positive interactions between the headteacher, staff and students. Is money at the heart of the enterprise, or do the staff genuinely love education? The better the vibe, the more likely it is that the school will get the Teacher Horizons seal of approval.
Browse our international school job vacancies to find out more about the schools we work with. If you're interested in registering your school with Teacher Horizons, check out our FAQ for schools and request your free profile page.

founding partner and CEO of Teacher Horizons.