80 percent of applications are thrown in the bin or ignored at first glance. Why? The covering letter is either a generic one, regurgitates what is on the profile / CV or is poorly put together. We want your application to be part of that 20 percent! One of Head's biggest concerns with online applications is that candidates aren't serious applicants. Here's some hints on how to ensure you are part of the 20% and get you onto that interview shortlist.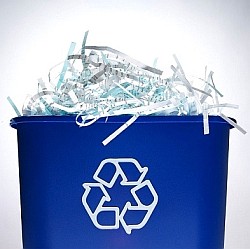 You have 50-300 words to use in your covering email to an application. Use them wisely as this is an opportunity to make a connection between you and the school. Read up on the school and think about how your experiences, qualifications and beliefs fit with the school's requirements and vision.
The following tips will help:
DO:
Carry out your research. Make sure you meet the candidate criteria on the Teacher Horizons profile. Look at the school Mission Statement and Vision to ensure they match those of your own. You have to demonstrate you want to be part of the school's aspirations and can help them get there.
Explain why you want this position in this school and this country. Explain what you aim to achieve.
Write the application in Word first and ensure all grammar and spelling are 100% correct. Grammatical errors are so common and are very off-putting.
Tailor each application to each school. Schools HATE generic one size fits all applications. Schools are so different so every covering note should recognise this.
Expand on your profile identifying how your experiences have developed you making you an ideal candidate for this specific role.
Make the statement personal and unique to you – think about what makes you different to other applicants.
Make reference to your teaching philosophy / style but don't elaborate here, this is the purpose of your 'Teaching Philosophy statement'.
Demonstrate you are well suited to the role. Most Heads only glance at covering applications, make sure the key points stand out.
DON'T:
Send a standard covering email to all schools you apply to.
Regurgitate information in your CV/ Profile. Explain the impact of these experiences on your ability to fulfil the role instead.
Use email grammar or abbreviations. Stick to formal writing techniques.
Apply to jobs which you are clearly not qualified for or suited to. This merely wastes everyone's time and is disheartening when you are rejected.
Whilst CV's/resumes and covering letters are almost extinct in state education, they still form an important part of the process of application for international schools. We have built the application system to incorporate the best of both worlds and save everybody time. Your profile forms the bulk of the application form and is relevant to all schools. Meanwhile, the teaching philosophy, video interview and covering email give you an opportunity to give a personal touch to your application and make it really stand out.
We hope this helps to turn those figures around. We'd love to see the day where only 20 percent of applications end up in the bin (and so would many Heads!).

Director of Operation and Finance at Teacher Horizons. Former IB school teacher and IB Coordinator at Oporto British School and Westminster Academy.