Writing a CV is not only the first step in the application process when searching for international school jobs, but it is the most crucial. If your CV doesn't stand out from the crowd you won't make it through to an interview, where you have an opportunity to sell your international teaching skills even further.
In this blog post, Alexis Toye, Co-Founder of Teacher Horizons, shares some essential hints and tips to help breathe new life into your CV and get you noticed by international schools. Download a copy of our CV template and start working on your CV now!
How do I write a good CV for teaching?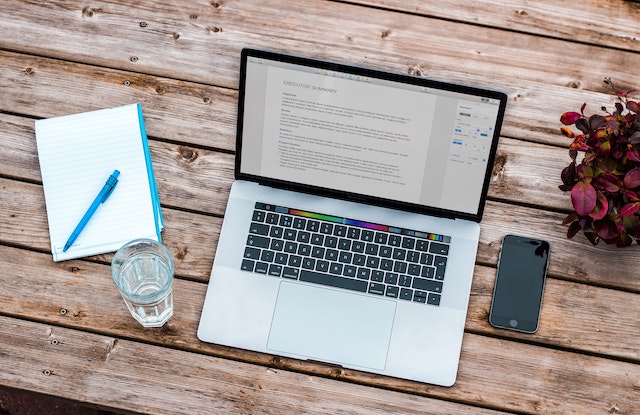 The Teacher Horizons team reviews thousands of CVs each every year. We have used our 50+ years combined recruitment experience to put together our best advice. Follow our top tips to get you from CV to Interview stage in your next international teaching job.
Step one is to join our Teacher Horizons community and create a free teacher profile.
International teaching CV do's and don'ts
Chances are you are actually jeopardising your chances of getting an international teaching job because of your CV or resume. We'd estimate that at least half of the CVs Teacher Horizons receive actually harm a teacher's chances of achieving an interview. Having awareness on what can hinder your chances at the CV stage is crucial.
Do keep your international teaching CV short and concise
Less is really more. This is where we advise no more than two sides for a teacher and three sides for a senior leadership role. How do I keep my CV short and concise when I have a lot of experience, you ask? Just stick to the facts. It is sometimes tempting to want to elaborate and exaggerate. Stick to facts about what you actually achieved. This includes evidence based achievements and reference rather than opinion based statements.
Example:
I worked with the team to produce an extra-curricular program based on x…
I am a wonderful teacher and team player.
While you want your CV to be short and concise you also want it to be uniquely yours. Personalise your CV without going over the top. You can include a link to a video of your teaching demo, or a photo of your classroom to make yourself stand out, but don't go overboard. No funky designs or fonts, please.
Check your presentation and formatting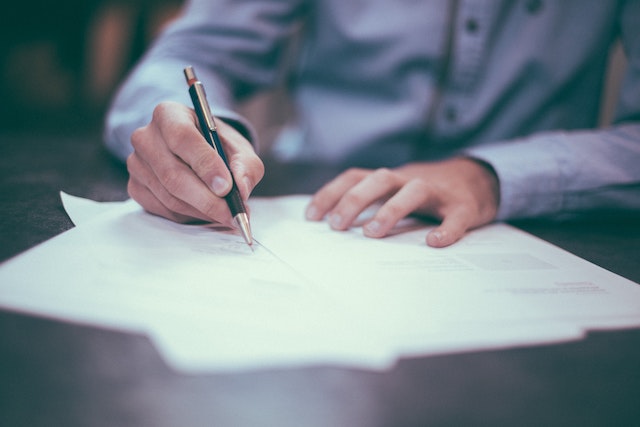 Presentation and format is crucial as part of international teaching recruitment the recruiter will be scanning loads of CVs. The CV needs to be scannable—that means, clear and mistake free. Even though the CV is being scanned, mistakes will jump out and unfortunately leave a lasting impression
 The order of your international teaching CV matters 
Start with your latest, most recent work experience first. This must be near the top of the pages as it is what recruiters will look for immediately when they are scanning CVs. Further down you have the opportunity to share a bit more about yourself.
Your document type matters
There are so many different versions of Word out there, which can really mess up your CV's formatting. Make sure you save it as a PDF; that way it will look the same on any computer even if they don't have Word! Learn how to save documents as PDFs.
Check your spelling and grammar
This one is really important. Triple-check your spelling and grammar. We reccomend getting someone to proofread it for you as it can be difficult to spot your own mistakes.
Pro-tip: download Grammarly on Google Chrome and have it instantly check for grammatical, spelling, and punctuation mistakes for you.
Include confidential references as part of your international teaching application.
What to avoid on your international teaching CV
Do not have a long personal statement
Start with a long personal statement. 3-4 sentences stating what you are looking for is fine, but don't blow your trumpet about what you'll offer the school here. Most schools skip this bit, anyway.
Do not flood your CV with acronyms
The world of international education is filled with acronyms, and while it is people in the same field who will be looking at the CV. it will still feel very confusing to have to translate every acronym. We suggest writing the acronym out the first time and then using the acronym if used repeatedly.
Example: Professional Development (PD)
Do not go overboard with formatting
Some CVs look stunning but are very difficult to read. Excessive colour or design can result in critical information getting lost or schools losing interest in finding it.
The next step is the interview stage! Read our hints and tips on how to nail your Zoom interview.
FAQ's for International Teacher CV & Resumes
Should I include a photo on my international teaching CV ?
We'd recommend adding a small professional yet friendly photo to the top right of your CV. Definitely worth smiling, so not a passport photo! Take a look at our team page for examples of friendly yet professional photos. 
Should I include personal information like hobbies and extracurricular activities on my international teaching CV?
Given you'll be moving home as well as jobs, the head teacher will want to know a bit about you to give them an idea as to whether you'll fit in and have interesting activities to offer at school. Extra-curricular activities are one of the joys of teaching in the international education sector.
Once your CV is looking great, upload it to your
Teacher Horizons profile
and ask your adviser for feedback. If it doesn't upload, you may need to
compress it
.
We have an abundance of international schools using Teacher Horizons. Our profiles give them access to all the documents they need. Therefore, make sure all your information is available. You can upload references (this is confidential, don't worry!) . Make sure your references are from senior supervisors, Deputy Head and above, and request them to professional email addresses rather than a Gmail or Yahoo address.
Update your profile page or learn how to add the details of your references and complete your profile so that you can start the search for your dream job!

Director of Operation and Finance at Teacher Horizons. Former IB school teacher and IB Coordinator at Oporto British School and Westminster Academy.