Carlsberg beer runs eye-catching TV ads showing superhuman versions of ordinary things. What if Carlsberg made a Superteacher?
A perfect body in skin-tight lycra, bright red T for Teacher in front, turning out heroically brilliant kids with just a swirl of a cape? Maybe not.
Teaching is arguably the hardest career to perfect, partly because it requires such a wide skill set. To be a truly superb teacher, you surely need to be a completely well-rounded person, not just a star at climbing skyscrapers.

In this blog post Alexis Toye, Co-Founder of Teacher Horizons, takes a look at what might make the perfect teacher. Not a science by any means, but Teacher Horizons' experience of recruiting a large number of teachers for international schools entails judging the calibre of an applicant on an hourly basis. I hope this gives you an insight into what we are looking for when we assess teachers, and what the best international schools demand.
What personal qualities does a teacher need?
When working in the assessment team at TeachFirst, the British government's highly successful graduate recruitment programme, we used to assess teachers based on 8 competencies, and I was always a big fan of this system.
The 8 competencies were: HRE (Humility, Respect and Empathy), Planning & organising, Resilience, Problem solving, Interaction (with peers, students and parents), Self evaluation, Knowledge and Leadership. I'd like to add two more highly personal qualities: adaptability and an international mind-set. As the world becomes smaller and more multi-cultural, being able to relate and respect different cultures is increasingly important.
Ideally, a teacher would have all of these 10 competencies in equal measure. I don't believe that any one is more important than another. And none of them are just natural-born traits. You can work at them and improve on every one of these competencies.
Which qualifications does a teacher need?
I have always felt that a teacher should always have been educated to at least one level higher than the students in the subject they are teaching. Whilst it is possible to learn the content prior to the lesson and deliver a decent result, that teacher will never be able to answer all those "why" questions that students love to ask, which make for an interesting and memorable experience. There are only so many times you can get away with telling them to go 'Google' it.
Whilst our Superteacher would ideally be both an expert in their field and be passionate about it, it is the latter that makes the real difference. So, our Superteacher loves their subject (s) and is deeply passionate about sharing them. Would our Superteacher have a university degree in education? Given that we have discussed the importance of being well rounded, I would argue no. I think it would be better to do a degree in the subject you love (ideally with a secondary subject for breadth!) and then do a Masters in Education at a later date, having gained some experience. Our superteacher would also, ideally, have a teaching qualification from a country that is at the forefront of education.
How can a teacher develop professionally?
When concocting the perfect teacher in the test tube, I'd add a big dose of continual learning. One of my criticisms of teacher training in the UK is that whilst the initial training teachers undergo is excellent, continuous training is much more limited. When we compare British teachers CVs to American or Australian CVs there's a very clear gap in the number of courses, conferences and professional development opportunities UK teachers have undertaken compared to their overseas counterparts. Australia appears to be investing heavily in their teachers' professional development throughout their career. You are never too busy to stop learning!
Whilst courses are useful, the biggest professional development comes from observing other teachers. Our Superteacher regularly takes time out to watch and listen to others teaching, across a variety of different subjects and age ranges, using it to reflect on their own methods and improve.
Our Superteacher has a career coach and this is something I wish more teachers had. Planning a fulfilling and stimulating career is so important and too many teachers just find themselves in positions where they are not well suited. Our Superteacher has spent between 3-5 years in each school learning from the strengths and weaknesses of each, and actively implements skills they have picked up along the way.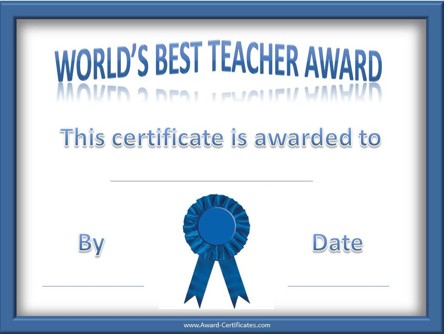 What previous experience should a teacher have?
Having experience of teaching across different curricula adds huge value. Teachers who have experience of teaching a national curriculum plus the International Baccalaureate (IB) rate highly in terms of what we look for in a CV. Teaching international curricula such as the IB adds huge value to a teacher's international mindedness. Choosing the right schools to work for enhances the value of that experience even more. Our Superteacher carries out tonnes of research into a school and position before accepting to ensure that is a match for them, both in terms of next steps but also whether the school's values match their own.
Does our Superteacher need to have risen into the ranks of senior leadership? No – our Superteacher has chosen the career path that ensures their skill set and interests contributes the greatest benefit for their students. We've met many truly inspiring teachers who have made the decision to not move into leadership positions because their true enjoyment (and skill) lies in teaching, interacting with students as much as possible.
What should a teacher do outside the classroom?
It is important to note that our Superteacher doesn't teach from 8 until 4 and then go home. Of course, they do all their marking and planning to the highest and most time-effective standard but they also get actively involved in extra-curricular activities, not only with their students but in their own world too. Our Superteacher can regularly be seen supporting their students at basketball matches, attending a student debate or leading weekend camping expeditions.
Staying physically and mentally active is important in any profession and our Superteacher loves to take up new pursuits, going outside of their comfort zone from time to time. Finally, our Superteacher also knows how to relax, taking proper holidays (one of the joys of the teaching profession!) and time out at weekends.
Concluding thoughts
Does the above description sound like you? I thought so! The perfect teacher is a well-rounded individual who is passionate about working with children, is able to reflect on their practice continuously, and works hard to improve on areas they find challenging.
You can take off the cape now, thank you.

Director of Operation and Finance at Teacher Horizons. Former IB school teacher and IB Coordinator at Oporto British School and Westminster Academy.