March 8th celebrates International Women's Day. While this day offers a time to reflect and celebrate women it can also be used to call action to the gender disparities over the globe. International schools and teachers are therefore in a unique position where this call to action can be harnessed, and the push towards gender equality can reach far and wide. According to UNESCO, "promoting gender equality to, in and through education ensures women and men, girls and boys equal access to learning opportunities, fair treatment in the learning process, equitable outcomes as well as access to opportunities in all spheres of life."
Why do we celebrate Women's Day on March 8?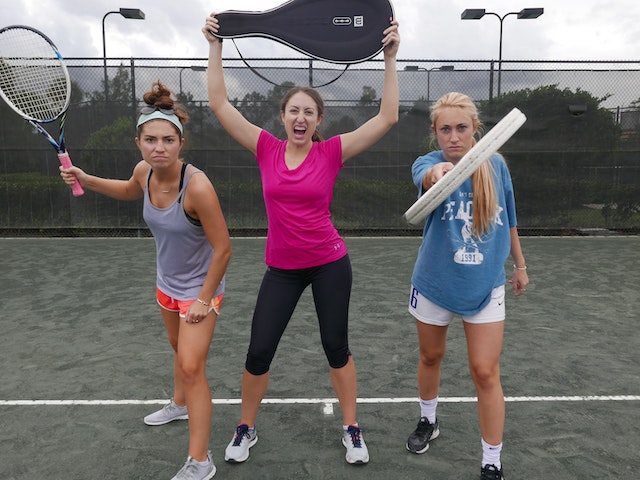 Around the world International Women's day has a varying degree of weight and significance. It started over a century ago and isn't linked to one organisation. International Women's Day is a global movement that exists to recognise unity, celebration, reflection, advocacy and action.
Gender inequality varies over the globe—according to the stats, Iceland continues to have the most gender parity with Yemen and Pakistan the most disparity. According to the World Economics Forum work on the Global Gender Gap, There are 72 countries where women are still barred from opening bank accounts or obtaining credit. There is no country where men spend the same amount of time on unpaid work as women. This day is therefore critical as an awareness tool all over the world
What is the theme for International Women's Day 2020?
International Women's day 2020 theme is #eachforequal. The International Women's Day website describes the theme as "An equal world is an enabled world. Individually, we're all responsible for our own thoughts and actions – all day, every day. We can actively choose to challenge stereotypes, fight bias, broaden perceptions, improve situations and celebrate women's achievements. Collectively, each one of us can help create a gender equal world. Let's all be #EachforEqual."
What does #EachforEqual mean?
According to our operations manager, Emily #EachforEqual means "not only standing up to prejudice against myself but challenging thoughts and behaviours that I feel are discriminatory or unfair against others. We are all equal and should be encouraging that amongst our peers."
This theme has prompted us to delve deeper into the role that international schools and teachers take in promoting equality. Firstly, it is important to recognise the positioning of international schools and the responsibility international educators have to challenge the status quo. Just look at our budding community here at teacherhorizons – there is no denying that the international teaching community is here to stay. International schools continue to grow, in the ISC Global report they state how there are nearly 10,000 international schools around the world, increasing around 6% each year.
What does #EachforEqual mean in international schools?
International schools used to primarily educate the children of expats and diplomats seeking a curriculum familiar to home country education. Since then the model of international schools has changed with the times. With increased migration globally, a new phase of international schools is here and it's growing. Nationals who have been dissatisfied with the quality of school in-country turn towards international education, too. We are in a time of a global vision towards education where the school isn't tied to a specific place. On some levels this is exciting as it can challenge cultural norms and expectations, but it also has potential to lose or dilute cultural identity. However, monitoring bodies and inspection organisations across international schools do mean that high standards reflecting current societal expectations have to be met.
There is no denying that teachers are the shapers of future generations. Chief Executive of The Chartered College of Teaching, in a recent report for Lifting Limits states: "The Early Years and Primary phases are of crucial importance developmentally and the influence of teachers and other trusted adults within school should never be underestimated." So with the mass of international schools and the deep responsibility of being a teacher…what does it mean for the subject of equality in 2020?
How do international schools celebrate International Women's day?
There are many resources available on classroom activities teachers can use to bring awareness to the day itself, for all levels. Access to resources for International Women's Day in schools can be found here. Celebrating renowned female figures through reading or watching films is one way. Getting students to imagine a different future of gender equality through activities is another. Here's a couple of ideas from us:
Role models for equality in international schools

Using role models is always a great way to introduce students to International Women's Day and influential characters they can inspire too. Think, women's rights movements in history or more currently Greta Thunburg and Malala Yousafzai. Today, a portrait of the teen activist Greta Thunberg has been revealed in West Yorkshire, UK to mark her as a pioneer for a global movement on climate change. Read more about how students of a school in the area chose the 17 year old, Greta, as a woman who inspired them.
Fiction for Equality in International Schools
Fiction is also a great way for students to imagine a future where equality exists. Especially for younger years, it's a beautiful way to harness the power of the imagination while tackling issues that women and girls face. There's a great list of fiction for international women's day here.
4 ways international schools can promote equality beyond International Women's day
Gender equality can be addressed beyond themed activities by enabling an environment that promotes equal opportunities and access. We celebrate schools that are building students that are socially conscious and breaking the status quo.
Enable access to career opportunities for all genders in international schools

Inequality in access to pursuing the career you want still exists. International schools can have a great impact here, by enabling access to all subjects for all genders. Promoting women in STEM and STEAM subjects is also a great way to bridge gender disparities. In Asia particularly, women's access to research position and particularly in the fields of STEM remains low. If International schools enable more access to these subjects from an early age we could see an improvement overtime but it requires girls and women having the opportunities within the STEM disciplines. According to The Diplomat, women in Asia "hold only 18.5 percent of the research positions in South and West Asia and 23.4 percent in East Asia and the Pacific. These low numbers of female researchers reflect the reality of gender inequalities within education, and in particular the fields of science, technology, engineering, and math (STEM)."
Celebrating female leaders in international schools.

One way to recognise progress in gender parity is to celebrate female leaders. Dulwich College Beijing was presented with a prestigious ACAMIS Learning Service Grant, thanks to the initiative of their Head Girl, Yi Wen. Her proposal to help those less fortunate through the medium of a charity debate earned her a grant. Not only does it demonstrate a female leader it also shows her in a service role, promoting service to those that don't have the opportunity to be at an international school. This is exactly the kind of momentum that is exciting, creating socially conscious students to improve their own societies for generations ahead. Which leads us nicely on to the third point…
Supporting students to be socially conscious and geared towards service in international schools.

Zooming out slightly, when we create and model behaviours to students that promote a fully rounded socially responsible ethos, then gender disparity will also be addressed. It is not a stand alone issue. We are partnered with many schools that are leading in terms of implementing change towards a future we want to see, whether this be in environmental or social business. A great example is The Green School, Bali. Moving beyond SAT scores and traditional classrooms, The Green School pushes the limits creating a new generation of progressive education institutes. As the New York Times described, it offers "a wider set of tools, ranging from adaptability to teamwork to the sort of problem-solving that flourishes under conditions of constraint, which will prove useful in a world whose resources will only continue to diminish. It is a prep school meant to do more than merely prepare students for college, but also equip them with survival skills for an unknown new world, in which proficiency with alternative fuels and sustainable building practices — and the experience of living in a nontraditional, unpredictable environment — might be more useful benchmarks than SAT scores." With progression like this it gives hope to know that we are building the lives of students who will be equipped to solve the fundamental issues we have today, like gender disparity.
Use gender responsive pedagogy in international schools.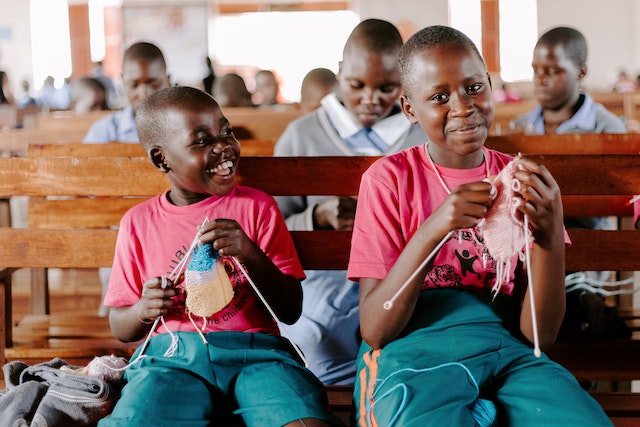 What is it? Gender responsive pedagogy refers to educative processes that acknowledge learning needs of all genders, this means that teaching and learning materials are not gender scrutinised or stereotyped as much as possible. An example of the opportunities that GRP can result in is in the wonderful story of Tigist, an female Ethiopian teacher who dreams of going back to her village and provide GRP informed education there. Tigist believes that gender equality is relevant regardless of the context, after being trained in GRP she uses the skills in her teaching and says "I have learned how to be sensitive of gender stereotypes and ensure gender equality and equity principles are applied in school." You can read more about gender responsive pedagogy in schools through this story.
Do you have an inspiring story about equality in schools? If so, we would love to hear from you! Contact us and share your knowledge and views with our community of readers.