How often have you walked into the staffroom on the day back and a colleague who thinks they are rather funny comments that there are only 49 days working days until the next holiday?  Whilst there is much, much more to teaching, I have no doubt that holidays are probably are the biggest perk of the profession.
However, you will have faced two major problems.  Flights are now expensive, especially to get out of the winter gloom and during the school holidays.  Appealing destinations are packed pushing up hotel prices and you will most likely surrounded by the specimens you are trying to avoid: school children!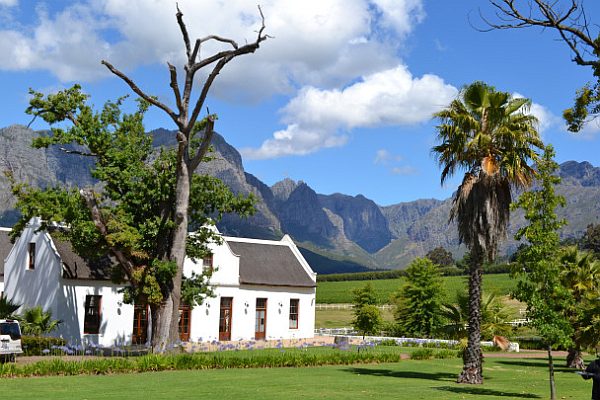 Teaching overseas improves your travel opportunities no end for the following reasons:
Reduce costs by travelling locally.
Longer holidays which often don't coincide to such a great degree with peak holiday season and prices.
A greater disposable income in most international schools.
Local knowledge from your colleagues.
Stuck for ideas – the following may give you some ideas:
Late October break: take advantage of the last of the Northern Hemisphere sun with a break in the South of Spain or Portugal.  Stay in a lovely Pousada and sip away at Sangria in the evenings with a few tapas to keep your stomach happy too.
Christmas break: fly to Marrakech for souks, open air markets and riads combined with either a visit to the High Atlas mountains for spectacular trekking and village stays.  An alternative is the fabulous beach town of Essaouira.  Celebrate Christmas with a tagine in the mountains, then head down to the beach for a sun downer!  Alternatively, organise a family holiday in Australia or Cape Town in South Africa – it doesn't get any better than that!
Late February break: head to the ski resorts of Vancouver and debate why it tops most tables for offering the best quality of life in the world.  Don't like the cold – make your colleagues green with envy and head down to Rio for the Carnival.
Easter holiday: time to arrange a visit to South East Asia.  Combine a visit to Thailand's wonderful beaches with a spot of culture in Angkor Wat (Cambodia) or visit the ruined temples of Bagan in Burma.  It could be a fascinating time to visit!  Alternatively, it is prime time to arrange a 2 week trek with a bit of white water rafting in Nepal.  It's also festival time in Spain, Seville has amongst the best!
June break: you will probably be saving for the summer break (if you are in the northern hemisphere) so keep it low key.  Offer to run a pre exams revision camp, go on a camping holiday locally or discover a nearby city for the weekend.  Feeling flush?  Mozambique is begging to be discovered, try the Northern coast for a holiday you'll never forget.
Summer holiday: Where to start?  You'll probably have two months off.  Time to travel properly!  Explore the gems of the Middle East with bags of culture thrown in – Syria and Jordan are two of our favourites.  China is on the verge of becoming the world's largest economy and is now much easier to visit.  With much of Asia hit by monsoon, do an overland trip taking in Beijing, Shanghai and Tibet.  Be sure to try Szechuan food for those with a taste for spicy food.  Finally, visit the surrounding jungles, magnificent city of Cartagena in Colombia and you'll probably never come back.
Inspired?  Please contribute your ideas here!

Director of Operation and Finance at Teacher Horizons. Former IB school teacher and IB Coordinator at Oporto British School and Westminster Academy.