As soon as I entered the teaching profession I wanted to live and teach abroad. English is my only language and I liked the idea of speaking to the locals so I concentrated on Down Under. Australia seemed too obvious for a sports fan like me and New Zealand seemed a bit more of an unknown quantity, a bit more exciting; so I set my heart on teaching there.
I checked out a couple of websites and looked into what needed to be done. 10 months before take-off I started the administrative part of the process. Certified copies of degree and teaching certificates and transcripts were sent to Wellington for verification. I was under 30 so I got a working holiday visa which I reasoned could be upgraded to a work visa/permit when employed. Lastly a letter from the police was obtained to prove a clean record. I was ready to go – hang on a minute what about a job?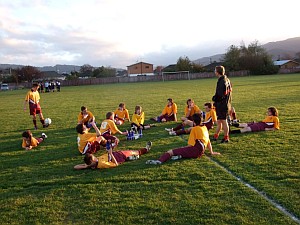 Taking a job without having seen the school didn't sit well with me, given the lack of information available, so on arrival in New Zealand I made the mistake of signing up to an education agency. They set up an interview for a job I had seen advertised online – this jeopardised my chance of getting this job as the principle was unwilling to pay the extortionate fee the agency charged. However, he relented and I was employed – the school year started at the end of January and I had 6 weeks of summer to acclimatise to my new surroundings.
The New Zealand curriculum, whilst different to the UK one was straight forward enough to adapt to – Maths is an international subject after all! The work was often as challenging as it is at home – lessons to plan, disruptive students to deal with, fights to break up and reports to write. However it all seemed a lot more enjoyable in a school that was surrounded by green fields and, in winter, snow-capped mountains.
The biggest adjustment for me teaching abroad was getting used to the work/life balance. In New Zealand, it's definitely more weighted towards the life side of things! I was amazed at the friendly gestures of my new colleagues – 'I have a spare car, do you want it?'. I threw myself into the many extra-curricular activities on offer to the students. Sleeping in bivouacs in the bush, sea fishing, dragon boating, tramping, white water rafting, sports tournaments – there seemed to be a residential trip to help out with every term. There was also a cultural education for me every week; Friday in the staffroom before school we learnt about the Maori culture. It was another element to living and teaching abroad which I embraced. I not only taught but learnt a lot too.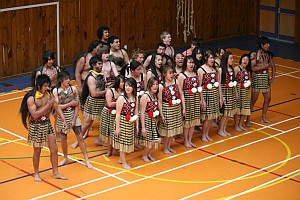 New Zealand is a long way away. So I needed some friends outside of work. This is easily done if you're a bloke and like sport; I joined a local football and cricket team. In fact I was bragging to my friends in the UK about how good life was that a year later 2 other Maths teachers had joined me in Wellington (they applied to 2 different schools when they arrived in the country). One is still there the other is going back next year, it speaks volumes for teaching abroad and life in New Zealand!
In the holidays I explored the country. Three years flew by and I loved every minute of it. If you are going to teach abroad I can highly recommend my second home.
IB Maths teacher and all-round sporting legend at Westminster Academy