In 2014, teacher Evelien Rutten took the plunge into teaching overseas, moving from The Netherlands to Cambodia to teach at ISSR in Siem Reap. Here, she gives Teacher Horizons a unique peek into her new teaching life.
After teaching in The Netherlands for six years I was completely done with it. Because of the paperwork, demanding parents, brutal children, workload and long hours I was burned out at age 26. "I will never teach another day in my life!", is what I thought. Famous last words, as it later turned out.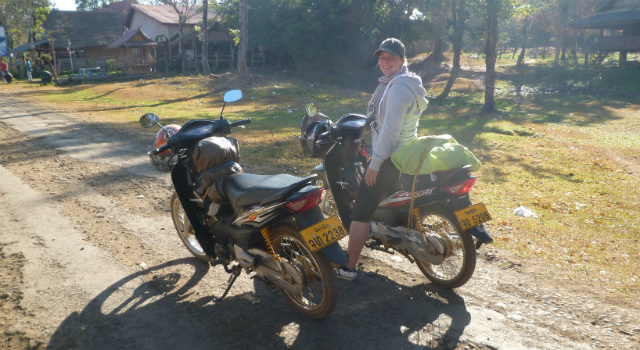 After this difficult period my husband and I decided it was time for a new chapter in our lives. After an amazing trip that took us through Cambodia and Laos we decided to take our chances and packed our bags, gave up our apartment and flew to Cambodia to live there for one year. We had no jobs lined up and frankly no idea how we were going to pay the bills.
Once we arrived in Siem Reap it turned out that teaching was the easiest way to make a living. Armed with my CV I just walked into the office of several schools. To my great surprise it was easy to find a teaching position. Within two days I had a choice between 5 schools. I also landed an interview at what turned out to be one of the top ranked schools in temple town: ISSR, International School of Siem Reap.
During an observation day I witnessed an assembly. Around 60 students aged 4-12 were sitting on a mat for 30 minutes watching a class perform and watched how some students received a certificate for their good behavior or great workmanship. My jaw dropped: so many kids together, sitting still and quietly on a mat for such a long time, and no teacher had to intervene at any point. How was this possible? I was in awe – this was definitely a place where I wanted to work.
In August 2014 my job started. I was impressed by the level of professionalism shown by my fellow teachers and the directors. It was very hard work at first, getting to know the curriculum and the school rules, not to mention teaching in a language that's not my first. But it came nowhere near the level of stress I had experienced back home.
In my first year at ISSR I taught Khmer-English year 4/5. I had 10 students. They were in my class in the morning and went to Khmer school after lunch. What a joy it was to teach these children. They were all very motivated and happy to be at school. They were very respectful towards each other and the teacher. They were able to share their stuff and didn't whine about small things. And yes, they were naughty from time to time, and I had to discipline them every now and then. And yes, some parents were on top of the results of their child, but they always approached me with great respect.
Obviously there was no doubt about signing up for another year contract, and probably another one after this year.
So has it all been a walk in the park for me? Honestly? Yes, it has! Of course I had to adjust to another culture, climate and curriculum. I had to build a new life, make new friends and find my way around town. I've been sick multiple times, I see cockroaches on a daily basis, been knocked off my motorbike and had to say farewell to too many good friends. But so far life has never been better. At the weekend we go to to the swimming pool or for a ride in the countryside. We use our holidays to explore the rest of South-East Asia. Thailand, Laos and Vietnam are at our doorstep.
So if you have the jitters, my only advice would be: Go for it!

an international Primary school teacher from Haarlem, the Netherlands. Since 2014 she has been living and teaching in Siem Reap, Cambodia.