A Head once said to me that International School Teachers are the best of the best… and they need to be! Not only do they have to be the best effective professionals around…they also do this under pressure in a foreign environment, working with many cultures.

So, what causes some teachers and administrators to be very successful overseas and others not?  It's all in the intelligence, I believe.
So, do you really have what it takes to live and work overseas?
In today's increasingly global and diverse contexts it is important to be aware and understanding. You must be intelligent, but not just in the academic sense, but also emotionally and culturally. It's challenging at the best of times, but it's also intensly rewarding.
Research has identified multiple types of intelligence. These include:
IQ – General mental ability
EQ – Emotional Intelligence
CQ – Cultural Intelligence
Cultural Intelligence (CQ) is a person's capability to function effectively in situations characterised by cultural diversity. CQ is a critical capability that enhances employee, manager, and organisational effectiveness. It also enhances interpersonal interactions in a wide range of social contexts.
Two academics, Christopher Earley and Elaine Mosakowski, have revealed in their  research three main elements of cultural intelligence, and their survey across 60 countries discovered only a few people were competent in all three:
the Head: learning the beliefs, customs of the new culture
the Body: mirroring the actions of others
the Heart: confidence in an individual's ability to adapt and be agile.
Cultural intelligence helps you work effectively with people who are different from you. Simply, it can mean the difference between success and failure, and the difference between solving problems and creating them. It helps you build rapport with a new team, and adjust to a new school. Cultural intelligence is a predictor of strong job performance in a new culture. The research shows that professionals with high cultural intelligence are more successful in international assignments. They work more effectively with different groups, and they adjust more easily to living and working in the new culture.
I would argue that the difference between successful people and those whose careers falter…is their ability to wrest meaning from experience and be agile and adaptable.
I believe that one of the most reliable indicators and predictors of true character is an individual's ability to find meaning in negative events and to learn from even the most trying circumstances.
Daniel Goleman (1998), the well known writer in this area states that "EQ refers to the capacity for recognising our own feelings and those of others, for motivating ourselves, and for managing emotions well in ourselves and in our relationships."
He explains that EQ requires you to know:
how you feel and how others around you feel
what feels good and bad and how to change
an emotional awareness and sensitivity, and developing the skills that will help you to stay positive.
When recruiting, Heads look for a balance of all three to ensure that they have high quality teaching and learning occurring and that they deliver the school's mission. They look at EQ for how this teacher will relate to others, afterall, schools are communities of people. Additionally, they look at whether this person can make it in this country and be happy?
International School Teachers are a very special bunch and they are often:
open to experience
conscientious
extroverts
flexible
agreeable and calm
Additionally:
they enjoy success and challenges
they are realistic
they understand there will be differences
they appreciate there will be frustrations (just like back home)
most importantly, they are resilient
We are living in a time of development and change. We must change, as the workplace does. The world of work is changing at an unprecedented rate. By 2020 the workforce will look significantly different than today. So an organisation will need to be sustainable to move forward. To survive, organisations will need to be agile, innovative and demonstrate best educational practice.
In response to this, School Heads will  need to explore and identify good teachers through recruitment.  A key part of EQ is resilience,  and as this increases educators explore ways to improve their practice. This requires open and honest dialogue in a supportive, accepting environment within the school by building the school culture and morale.
Performance is enhanced when people are motivated and engaged in what they do. When people are passionate about their work they are focused, energetic and enjoy the challenges presented to them to ensure this best practice. Developing a culture of recognition, success and celebration is vital in building, supporting and maintaining positive and professional relationships. It is even more important in creating a desirable learning and working environment that engages students, retains staff and ensures the support of the whole school community.
Simply, Heads are looking for the 'Best of the Best', with character and EQ, as they build dynamic and engaging schools, developing 21st century learners who are adaptable and flexible.
Welcome to the exciting world of international education….I only wish I had joined earlier!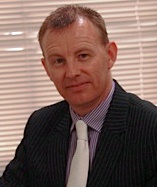 Paul Grisewood has been Head of a number of international schools.
Previously, Paul has worked as a Head in Australia, Japan and the Cayman Islands. He is a current serving Head with 22 years experience in education and administration.