Istanbul is a vibrant city that spans two continents, and yet has its own identity with a unique mix of both European and Middle eastern cultures.

Michael Oosterhout is a Maths teacher living in Istanbul, Turkey. After having taught in Botswana, Lesotho and China, Turkey is the next stage of his desire to meet and learn from different cultures.
On the outskirts of this immense city lies the Koç school, one of the country's most prestigious schools and a school that can afford to select the best students from around the country. This is where my wife Karin and I are working.
A warm welcome
As soon as we arrived at the school, we felt at home! The very professional support staff that helped us through the initial paperwork also gave us a good impression of what to expect at the school, including a 3D view of our house, so when we got there we already knew it! And the first week an extensive programme was organised to help us with settling in at school and in Istanbul.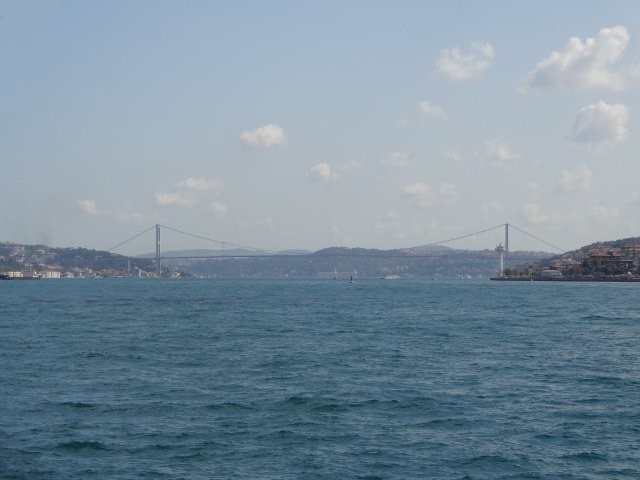 Getting around
There were a few things to get used to, though. Most importantly is that the school lies on a very isolated campus. And it is difficult to get off campus if you don't have a car (like most of the expat staff). Public transport and taxis are available, but it takes a lot of time or money to get you into the centre of town. Therefore, during weekdays after school and at weekends, the school organises free bus services that take you to a shopping mall or to some popular centres of Istanbul, giving you many opportunities to explore the city.
Social life
It also means that the social life of most of the expat teachers centres around the school campus. Therefore, many activities are being organised by the school or the staff themselves. The school has quite a few facilities such as a gym, swimming pool, sports grounds, and its own music band!
A quick look at the map also shows that the school is very near an airport. Yes, planes fly over pretty low but fortunately this is not constant, and you soon get used to it.
All in all, the school have made a tremendous effort to make us feel at home and to make life as an expat teacher as comfortable as possible.
If all that sounds like your cup of tea, sign up to browse our schools and vacancies in Turkey. To get the lowdown on the cost of living, visa requirements and other essential information, see Expat Arrivals.