Venice of the East? Well, that certainly sounded tempting. Canals and boutique shops, but in Chinese. This was the description our students gave us of Wuzhen – an ancient water village reconstructed in Eastern China and a very popular tourist destination. Sure, I thought – let's go! Can you take us there?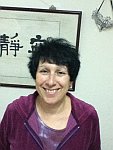 Ruth Sheffer is a British expat who has been teaching abroad for over 30 years. First, in the Israeli high school and now, following early retirement, she has moved with her husband to teach University students in China. They are now in their third year there.
Our trip to Wuzhen from our University in Lin'an in Zhejiang province was a spur of the moment thing. I never used to be prone to these, but somehow the liberating feeling of living abroad has encouraged me to shout Go for it! with more abandon. So when two students, Pluie and Monica, suggested going to Wuzhen for the National Week holiday we jumped at the opportunity.
The place had served as a film set for countless Chinese blockbusters, and was 'romantic' and 'special' they said. How could we refuse? They had never been there before but jumped up and down with excitement as our plan took shape. We were to take a bus from Lin'an bus station to some other city (God knows where) and from there to change to another bus. The trip would take about 3 hours and we would stay the night at a guest house booked by the girls (hard to do with no Chinese language skills!) They got to work phoning around to locate rooms (not easy over National Week when millions of Chinese are off on their holidays) and eventually all was arranged.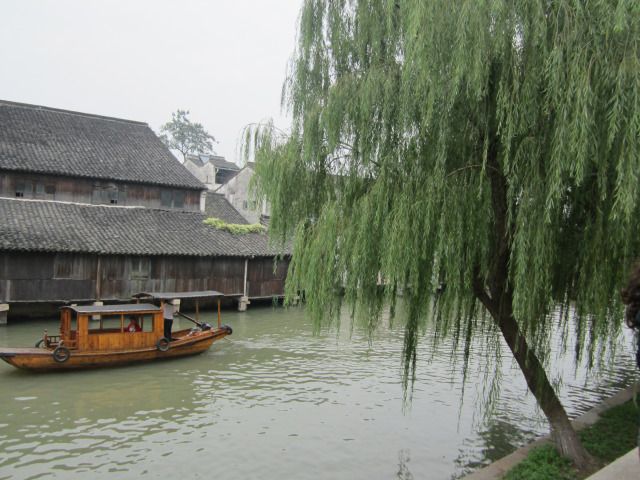 We met up at the bus stop outside the school to depart on our trip. When we reached Wuzhen the guest house sent a driver to pick us up. The girls chatted excitedly at the novelty of travelling with two laowei teachers. We felt like revered guests but also quickly became great friends. Then we got a map of Wuzhen old town and started to wander the winding streets and bridges that traversed the many canals. It was indeed a bit reminiscent of Venice, albeit mostly wood buildings and with many other Chinese tourists. There are two different parts to the town, but it is not that big so you can see most of it in a day. And of course there are many cutesy cafes and restaurants where you can relax and watch the world go by. Plus, having native speakers with you sure helps to order food!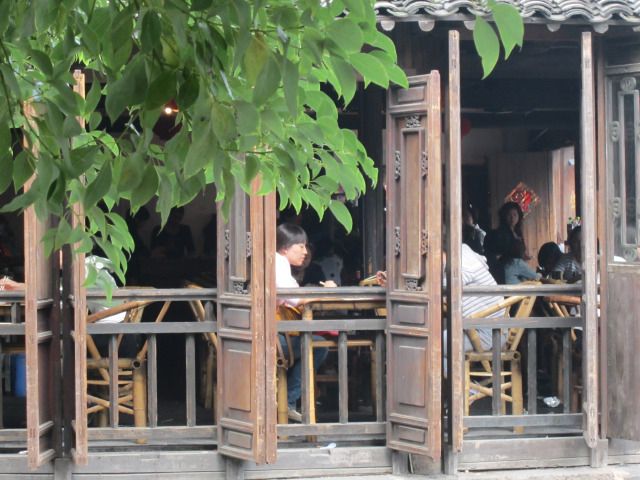 As night falls the whole place is lit up with fairy lights and it becomes really enchanting. Our guesthouse was pretty basic but also had quite a bit of charm to it, as it was built in the local style and our bed was carved from antique wood. We would never have been able to book the place without our girls, given the owners spoke only Mandarin and the local dialect. In the evening after a wonderful dinner we got in a cab to go back to the guesthouse. I noticed that the sounds the driver made didn't sound like regular Mandarin Chinese. So, I asked Monica about it and she said that he was speaking the local language. "Can you understand?" I asked her and she replied "No, I am just guessing!".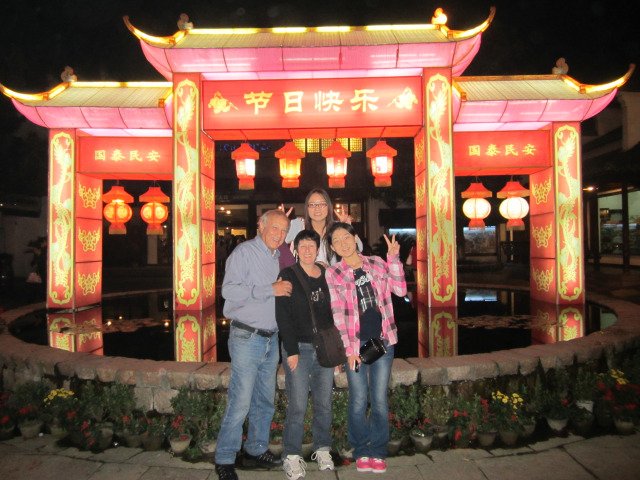 Such a trip could not have been possible without our girls, and was of course all the more enjoyable for the time we spent with them and the closeness we developed with them as a result. It was an unforgettable experience.