Here at Teacher Horizons we were approached by PEAS in a POD to share their vision and it's our pleasure to spread the word.
Meet PEAS in a POD – a unique scheme giving children all over the world the opportunity to look through the window of a Ugandan classroom by linking schools.

What is PEAS in a POD?
PEAS in a POD is a unique scheme giving children all over the world the opportunity to look through the window of a Ugandan classroom by linking schools! As well as giving students a first-hand insight into the life of an African child, 'PEAS in a POD' will raise awareness and vital funds to make sure those children continue to gain an education. PEAS need YOUR help to get behind it – tell all your teacher friends about it and sign up yourself!
Who are PEAS
It seems a ridiculous statistic in 2016 but in Uganda, three in four children are missing out on a secondary education. Primary school places are plentiful but the supply of secondary school places does not meet the demand. This means that 75% of Ugandan children finish their education at the age of 11 and never return to the classroom.
PEAS is a not-for-profit organisation that builds and runs sustainable secondary schools in Uganda and Zambia. PEAS currently has 30 schools in their network and is educating over 14,000 children – 50% of which are girls. In order to help them educate more young people, PEAS is launching an exciting new schools linking programme called 'PEAS in a POD'.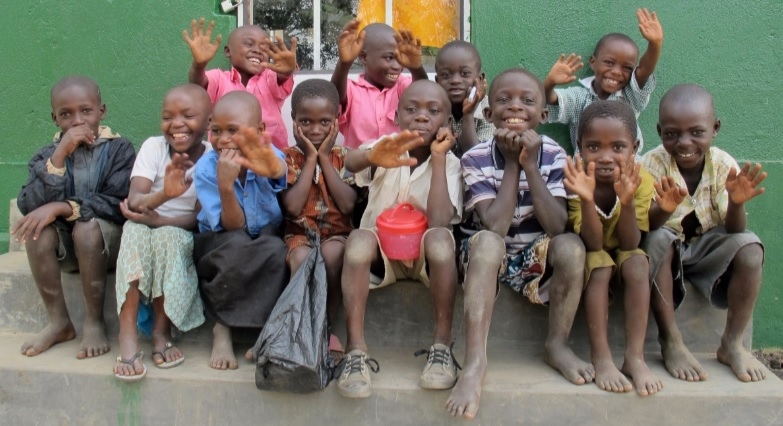 What you receive for joining the PEAS in a POD project:
Your school will be linked with one of our schools in Uganda
Regular ideas and assistance so you can run your own fundraising events
Video updates from your linked school
Lesson plans to help your students learn about global citizenship
What your school will need to do:
Pledge to raise $20 per student in your class
Run fundraising events to help students reach their pledge (with our help of course)
Rally your students to get excited about PEAS in a POD
To download your free schools information pack which contains everything you need to know about PEAS in a POD contact us here.
Why should you get involved?
If you're looking to spearhead a worthwhile global citizenship project at your school, make your school standout from the rest or just support an amazing charity then please sign up to PEAS in a POD. PEAS will be there to support you every step of the way with additional lesson plans and fundraising ideas. We can also deliver engaging presentations to your class via Skype. This is a great opportunity for International schools and teachers to get involved in a great community service project.
How can you enrol your school in the scheme?
To sign up for the scheme all you need to do is email Sarah on sarah.bayjoo@peas.org.uk or call +44 20 3096 7701. If you are one of the first 20 schools to sign up you'll be entered into a draw to win your teachers height in books.
Please do get in touch if you have any questions at all about PEAS in a POD. We look forward to hearing from you!

Teacher Horizons blog manager by night and photographer by day.