Choosing your first or next international teaching role during a global pandemic is gutsy and needs careful planning. With so much uncertainty it's only natural to start your search by applying to international teaching destinations with higher salaries to maximise your savings potential. But does a high salary always lead to high savings?
Let's take a look.
Your goals
What does 'savings potential' mean to you? As a debt-free school director with young children, my financial priorities differ vastly from an early career single teacher with a student loan to pay back. Ask yourself: are you looking to save $5,000 annually, or more? Are you in a 'YOLO' phase and savings aren't a top priority? Your personal circumstances and aspirations will guide your savings goals.
Annie in Tokyo
Not long ago, my ex-colleague Annie excitedly moved over to Japan to teach English on a two year contract earning 300,000 yen (¥) ($2,500/£2300 per month). She was sure she'd be able to save, given that she was single with no kids or debt. She arrived in Japan to find she could only afford to rent an (unexpectedly) tiny apartment in Tokyo for (¥100,000) and her paychecks had various sizeable tax and healthcare deductions.
Annie completed her contract with no regrets; the students were lovely, Japanese culture had the mystique she had envisaged and she got to cross off seeing the beautiful spring 'hanami' cherry blossom from her bucket list. But she was compelled to make substantial lifestyle changes to generate monthly savings and become save-savvy, by opting to sacrifice her free time to supplement her income with private tutoring. She managed to save £8000 (an average of $300 per month). On her return to London, Annie had a much clearer idea about how important it is to appraise any future salaries.
Using Annie's example, if Tokyo offers monthly savings of around $300 – how does this compare with other countries?
The graph compares estimated savings potential (shown in gold), taking into account the COLI (Cost of Living Index) and average solo teacher remuneration (aggregated from expatistan.com and expatulator.com).
Surprise saving havens
If we take a look at the approximate salary comparisons (shown in turquoise), taking Monaco and Vietnam for example – we see that Monaco has the highest salary ($6590) and Vietnam, the second lowest ($1750). There is a remarkable difference in the cost of living (shown in black), with Monaco's cost of living ($6150) being a whopping 250% times more expensive than Vietnam ($120).
Looking at savings potential, the (somewhat surprisingly) favourable destinations are Vietnam ($1,630 a formidable 93% of the salary!), Oman ($1,200) with an attractive 0% income tax and relatively high pay, Sri Lanka ($850) with the lowest salary but much lower general cost of living, and in last place Monaco with the deceptively attractive salary but meagre savings (7%).
Key Takeaways
Know your personal finances
I make simple spreadsheets or list costs to understand my current finances, and apps like Koody, Cleo and Snoop can help too. For me, a good starting point is to see the numbers written down in black and white. I note down all financial obligations (e.g. student loans, mortgages, pension funds, life insurance) along with lists of 'necessities', 'treats' and 'luxuries'. It's also wise to factor in a 'rainy day' fund before you fly out. I have had to dip into my emergency money twice in my fifteen year career in international education: the first time after a family bereavement when I purchased a premium-priced seat on the next flight home, and the second time when I had to pay off my car loan to obtain UAE exit clearance.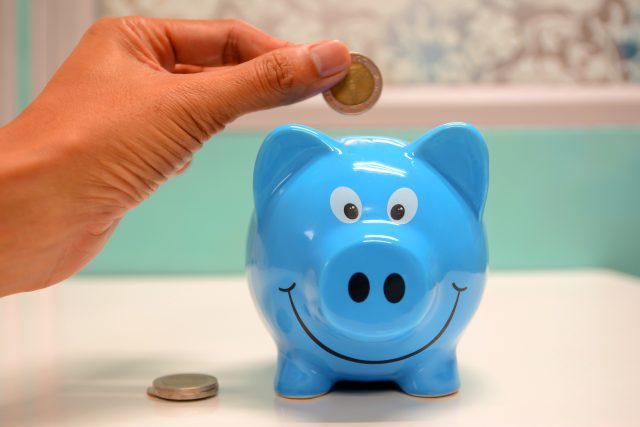 Consider being open to a range of destinations
With a host of vacancies advertised on Teacher Horizons – from Papua New Guinea to Pakistan – applying a little further afield could offer higher savings potential. Make some cost comparisons to help you make an informed choice.
Ask about tax and what's NOT included
Annie got stung with tax deductions because of her inexperience. It's always worth asking the school what hidden costs you can expect to pay. Every country has different tax rules and each school will give a breakdown of their remuneration package, i.e. a basic salary and various allowances (relocation, accommodation, transport, annual flights, free or subsidised school places, and health insurance for yourself and any dependents).
If health insurance is included, ask about its coverage (global or national), which healthcare providers accept your insurance, and any co-pay costs.
Lastly, ask about pension and gratuity schemes and how these are calculated. All of these variables will impact your savings potential.
Compare the cost of living to the salary
Before accepting an offer, compare the remuneration package with your destination's current more specific costs:
Utility & communications (electricity, water, fuel/transport, WiFi, mobile phone data packages)
Shopping basket items (grocery staples, toiletries, clothes)
Drinks (drinking water, your favourite tipple)
Recreation and leisure fees (gym, cinema, parks, excursions, eating out)
The Teacher Horizons school pages can assist you with this. If the package minus the costs allows you to meet your savings goal, accept the offer! Want to learn more about salaries and benefits in international schools? You can find more information here.
Be wise, save well
Every teaching destination offers some degree of savings potential and whilst making an informed choice about money matters might be a significant factor in selecting your next post, take into account your wellbeing, personal enrichment, and potential work/life balance as well. Teaching overseas undoubtedly opens doors to a 'wealth' of experience, 'rich' friendships and potentially 'priceless' memories that money definitely cannot buy. Good luck!
Image attribution:
Icons made by Doraclub from www.flaticon.com
Zoubiya is currently Director of School at Read Academy, an independent school in London. She has had the privilege of holding executive school leadership posts in the UK, the Middle East, and Asia. She began her expat teaching career in Dubai, and this enabled her to travel to thirty-eight countries and develop a beautifully diverse worldview. Her thirst for seeking knowledge has led her to pursue a PhD in Education at UCL in the UK. She loves yoga and green tea (in that order).