We have been closely following international school closures and the creative ways students, teachers and parents have been adjusting to Covid-19 around the world. Now we are starting to see the next shift—the reopening phase! But, what will post lock-down school reopening look like?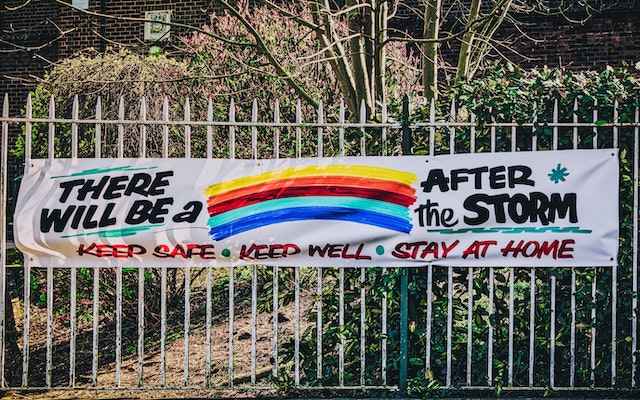 Across the globe schools closed in order to contain the Covid-19 pandemic spreading with approx. 182 country-wide school closures. These closures impacted around 90% of the globe's student population, according to UNESCO. See an interesting visual that shows the evolution on schools closing through the start of the pandemic to now.
While many schools remain closed we are seeing some start to reopen, especially in China where some have been closed since January. To stay informed with the reopening of schools globally, ISC Research keep an up-to-date record of school closures around the world by country which you can view, here.
Our partner schools in China are starting to reopen.
Yew Chung Education Foundation is a network of international kindergartens, schools, and colleges that provide quality education to over 10,000 students, spanning from infancy to tertiary, across 20 locations in Hong Kong and Mainland China. YCIS Chongqing posted on their linkedIn recently that they have reopened and are "buzzing about it". They reopened year 4 to Year 13 on the 20th April and after the May Day holiday the primary years will follow suit. They are excited and sound optimistic about the reopening and being in a shared learning environment again, with precautions taken, of course!
How do schools prepare to reopen after Covid-19?
Of course re-opening schools is a nerve-racking time and it isn't going to just go back to as it was. Schools have been taking the preparations very seriously. According to BASIS International Schools with their locations in Guangzhou, Shenzhen and Park Lane Harbour, they have: "undergone extensive cleaning, testing, and drills to ensure a safe reopening this week. Teachers and staff have been tested, all school grounds disinfected, temperature check stations placed, and new procedures practiced. The health and safety of our school communities is of the utmost importance and all of our campuses are prepared for a healthy reopening."
UNESCO's Stefania Giannini, UNESCO Assistant Director-General for Education said the following: "the decision to reopen schools is one of the most sensitive subjects on political agendas today and depends on the evolution of the pandemic and each national context. The priority must be to safeguard the health and well-being of students, and to build trust." These are some ways we see schools preparing for reopening:
1. Schools reopen in stages
From some of the schools we have seen reopening, they have been doing so in phases, starting with bringing older students in first. Some schools have started with teachers going into schools beforehand to learn the new protocols. According to an Upworthy article, a teacher from a school in China shared: " The first week, April 13th, all teachers were called back to learn the new protocols in place while continuing online learning. The 2nd week, grades 4-8 were called back, and today is the 3rd week with K-3 joining us. Having the kids come back in stages allowed us to practice protocols without full traffic in the building."
2. Deep cleaning in schools
Schools have been undertaking deep-cleaning while they have been closed. They have also been purchasing gear for precautionary measures like tents, temperature sensors, and hand-sanatizers. Accordinging to YCIS in Beijing they started planning all the logistics to ensure students return to a safe environment. They shared on their website that: "In addition to the gathering of all necessary products and equipment, the department has also been disinfecting school premises daily with a plan to intensify the process closer to the reopening of schools. Once school resumes Miss Wang reassured us that "We will ensure that public areas are disinfected every two hours, such as doorways, floor mats, doorknobs, banisters, etc., and keep records. We will also ensure that the temperature of the school staff is monitored twice a day and recorded.", all administered by a certified company.
3. School temperature booths and masks
Yew Chung International School of Beijing said that "After school reopens, we will devote more manpower to check everyone' temperature when coming in and out of the campus at the gate, so as to ensure that every student's temperature is monitored and recorded." It's likely to be mandatory for masks to be worn in most schools around the world, too.
4. Social distancing in schools
A school in Hangzhou, got creative and made adorable social distancing hats! They had students design and make their own gates that measure over 3 feet to unsure practical safety precautions, keeping them away from their peers. They stated: "The hats all have two wing-like flaps, though kids added their own creative flourishes. Some made their long flaps out of colorful cardboard tubes, others out of balloons. Some crafty kids decorated their flaps with birds, leaves and rainbows. One added a crown atop the cap covering his head, while another added googly eyes to his bright red creation." It's all part of helping students learn about social distancing—super cute and educational!
5. School solidarity and trust
Times like these really unite schools, teachers, students and parents together in solidarity. Some parents have been donating sanitizers and masks to schools while some have even been sewing and making their own masks to share. School reopening isn't going to be so simple though, and as Ms Giannini at UNESCO stated: "We must work together to make our education systems more resilient and better prepared for the current paradigm shift as well as to face possible crisis in the future."
What about schools that are still closed?
While many schools continue to remain closed, we have seen some morale boosting and optimistic ways to deal with the Pandemic's interruption to learning as we know it. Dulwich College Puxi, Shanghai have been sending packages to their young learners still at home. According to their website they recently stated: "Thank you, Dulwich parents! It was lovely to see so many happy little faces from across our community this week as our DUCKS students received their Care Packages from their teachers in Shanghai. These courier packs contain learning resources to support our online programmes, and help students to document and capture their development and progress. This week, we have sent more care packs with special deliveries to support our upcoming enrichment projects which include building bird feeders to attract and feed neighbourhood birds that have flocked in for Spring time! We can't wait to see your creations!"
A recent article has also gone viral about a school in the US, shows a principal of Poplar Springs High School in Graceville, Florida, celebrating graduation remotely by lining a school driveway with photos of the students to celebrate them.
Got a story about your school reopening you wish to share with us? reach out at editor@teacherhorizons.com. We look forward to hearing from you!