As the summer holidays draw to a close and a new school year approaches, for many of you it's the end of one chapter and the start of a next. The same goes for John Regan, one of the founding members of Teacher Horizons, who is hanging up his hat (almost) and settling into retirement. So before we say a proper farewell to John, we wanted to share his story. I had the absolute pleasure of conducting a Skype interview with John to discover the highs and lows of his Teacher Horizons experience from start to finish. John admitted it was perhaps the most challenging interview he has ever faced!

How did you first get involved in TH?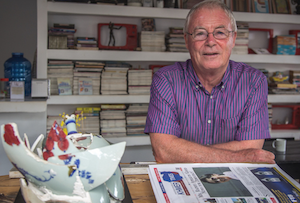 It all began during my time at Oporto British School (OBS). I appointed two Teach First teachers, Alex and Alexis, and they were brilliant. Just before I left the school in 2008 they came to run an idea by me. They were thinking of setting up an international community with a recruitment element attached to it. They gave me their initial thoughts and during the next couple of years they intermittently met with me and asked for my impressions about the directions they were taking. The crux came in late August 2010 when they asked me to have a final meeting, as they were just about to launch the project. This was fortunate timing for me because I was about to embark on my final year as headmaster at Cairo English School by then and was at a bit of a crossroads. The three options:
Extend my headship at CES

Go for one last headship elsewhere (I was aged 63 so on the borderline for that option)

Retire from headship and take on a new challenge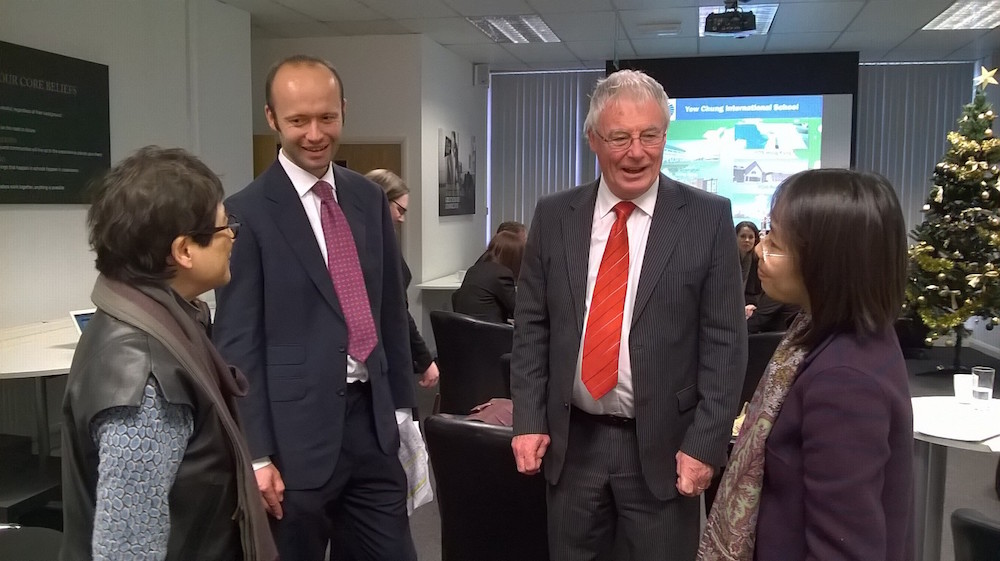 During the meeting I explained to them: "You have one element missing before you launch. You are both excellent international teachers so you know what they want and how to deal with them, but what you need is a former headteacher to look at the other side of it." They agreed with this very much, so the next thing I did was threw it out there – "Why not me?" They immediately agreed, and looking back, I have a sneaking suspicion that they had been angling for that all along… Either way it turned out to be a fantastic option for all of us: That month I had a small stroke whilst I was on a 10km run. I felt peculiar during the run, and when I finished I found couldn't say a single word! I spent a week recovering in ICU and wouldn't have been there to begin a new year at school anyway. It became clear then, that I had made the right choice at those crossroads.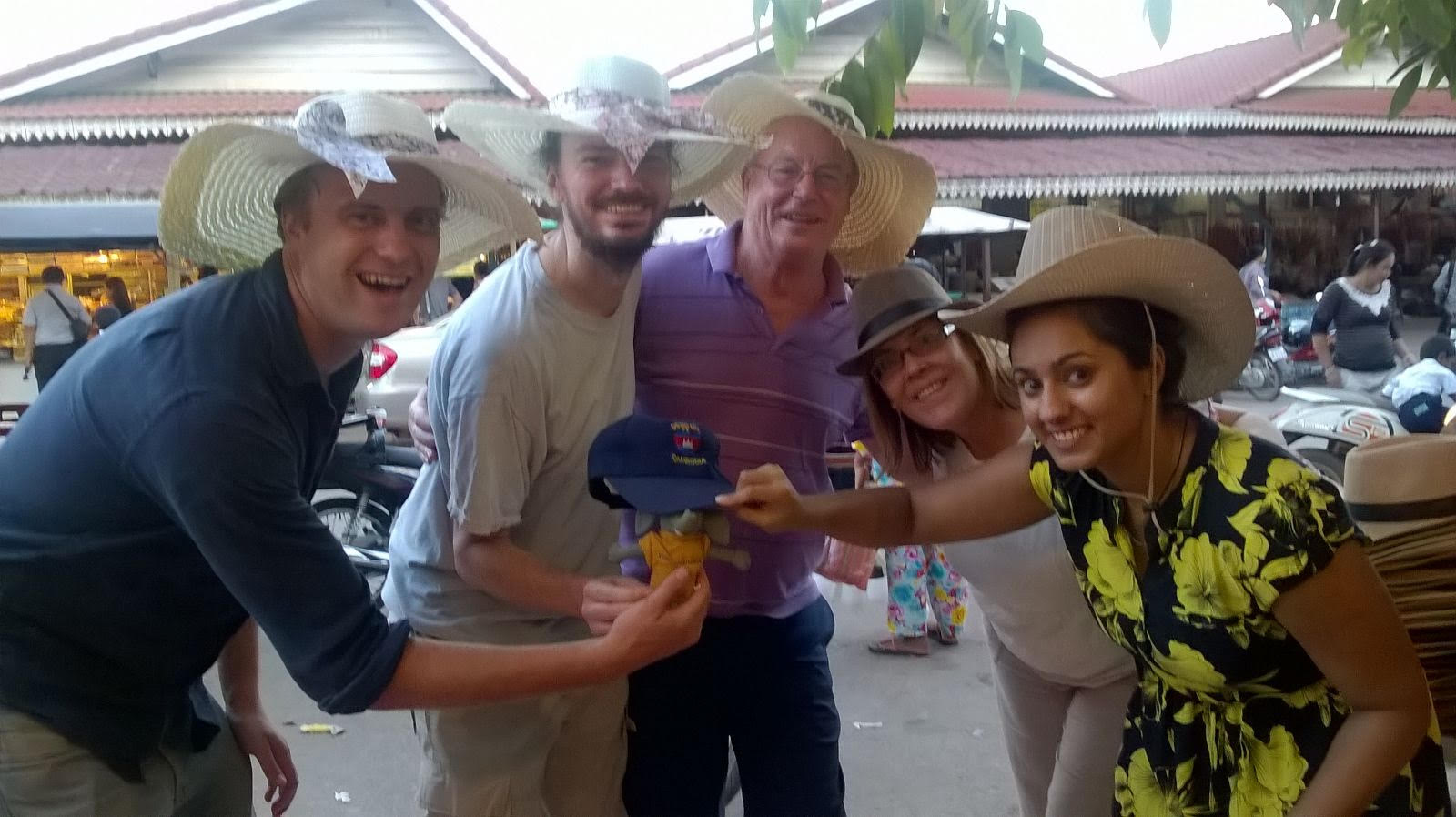 What were your initial thoughts about TH?
Very positive! I was excited by the project. It was September/October 2010 and we launched a year later. I spent a bit of time thinking, contributing and networking with my SLT colleagues at Oporto and the other schools in Portugal, CES and the other schools in Egypt, and many old friends in the sector. Through this I had begun to build a reasonable network for us, and it had been useful to chat to them and get their initial thoughts. A lot of our early placements were as a result of my friends and acquaintances in the international community. It was actually terrifying for me, because in 2011 when we launched, we had lots of schools on board but we actually had zero teachers to offer!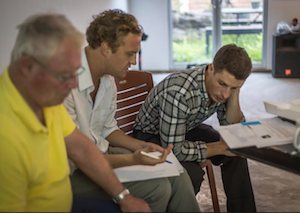 What was it like in the early days?
It was miles different than today. Our priority was to get as many teachers as possible to join our community, so initially we were not concentrating on the quality of teachers. This meant that when we put forward some of the best candidates we had, they still weren't as high quality as the amazing teachers we have today. But we needed placements desperately. We had one or two disasters in those early days because of this – and because we weren't choosy with some of the schools we took on board too. It was a real learning curve for us.
The early days were really tough, and we worked unbelievably hard. I didn't go back to the UK immediately, but lived in Spain for the first year and Alexis came out to live with me! Alex would come out from time to time too. We were working 9am-9pm 7 days a week and we had no income whatsoever. We started in September 2011 and didn't make our first placement until January 2012!
In our first year we made very few placements and the small income that came from them was split three ways. No matter who made the placements we split this equally back then, and this was a great idea because it made for amazing teamwork with no competition. We were all in the same boat.
Here is a great example of our dire straits in the early days: Our first AGM was in Oporto. Alex and Alexis were already there, and I had to travel up from the Algarve in Spain. With money being so tight I had to do this as cheaply as possible, so it was a bit of a trek… I got a local bus into the town near me, then the ferry across the river to Portugal, then a local bus to Faro, a train to Porto and then the Metro to the centre of Porto. The whole journey took about 14 hours… all to save those pennies! That was the spirit of the setup, and I think it gave us our sense of spirit and enthusiasm. It was good fun.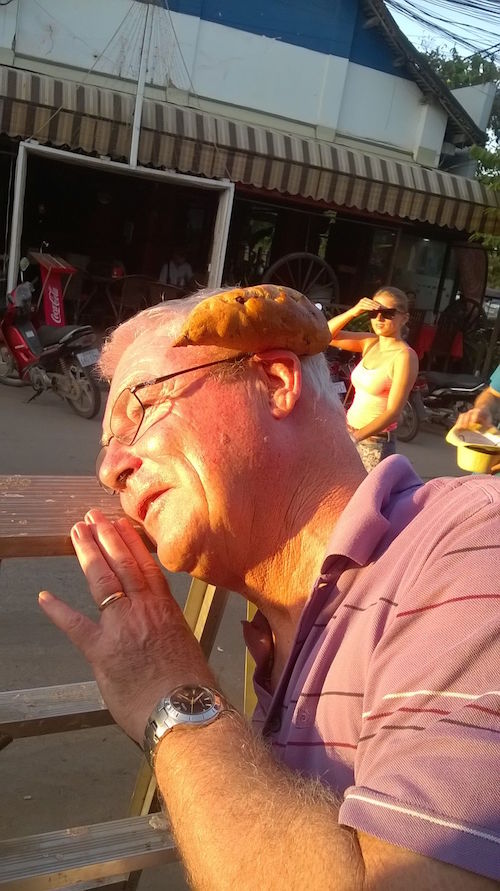 What have you enjoyed most (in general) about working with/for TH?
Leading on from the last question, the team and the spirit is what has been most important for me. Seeing the business grow from those early days and become what it is today, has been a pleasure and I am glad to have been a part of it.
Give a top moment from your TH time?
Simple!! Getting our first placement. It was some time coming for sure! We were in London at the time having coffee with another former colleague of mine from Cairo (who later became Chief Education Officer of Yew Chung/Yew Wah). Alexis got a call from Lisbon to say they had hired our candidate – Alexis ran into the cafe shouting that we had made our first placement….People thought we were mad!
What has been the biggest challenge?
The first two years collectively, as mentioned before. But also a personal challenge for me has been to fit in with the company's set procedures as we developed them, rather than doing it my own way. This is necessary of course as a growing business, to set parameters, procedures, conduct appraisals etc, but I found it much easier when there were just the three of us and we did our own thing.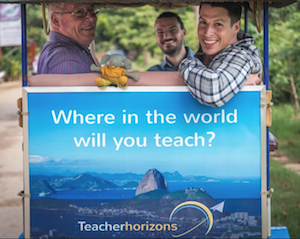 Is there anything you would change if you started the whole thing again?
We all benefit from hindsight don't we! We made a few schoolboy errors in the first few years, but those errors are what allowed us to develop into the amazing team we are today. We have learned by experience which is arguably the best way. Perhaps I would have put forward some better candidates in the first few years if we had them, but we didn't! We did the best we could.
What skills have you learned from your experience with TH?
The most significant skill has been my IT skills! For me, the recruitment part of the job has always been easy, but getting to grips with the website, data handling, Skype and all of the systems we use has been a real challenge for me. My experience with TH has changed my working habits in many ways which I think is a positive thing.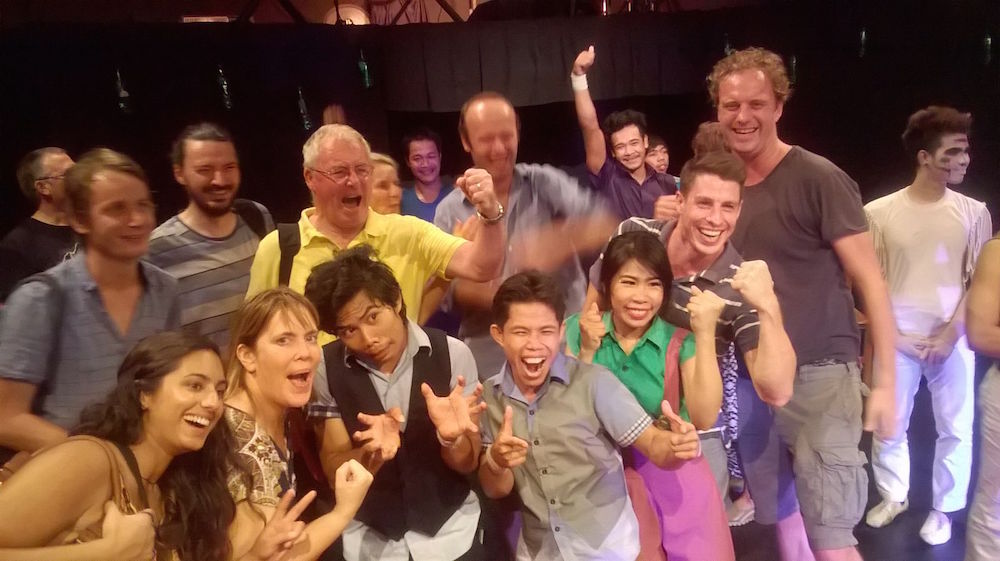 When did you know TH would be successful?
Straight away. I knew from the initial comments from my fellow headteachers. I knew that if we could build on the contacts and the initial candidates we had, success would ensue. I had no doubt we would be successful. In the first two years we exceeded our targets, so we were a success right from the start. We had to hire new people after two years as we grew so fast.
There were times where our placements plateaued (eg. in 2014/15) and this concerned me a tiny bit. A typical business model increases rapidly and then plateaus, and the danger is if you don't find ways to increase again bur rather stay at that plateau, you are likely to crash. That was the one wobble I had, but we quickly turned it around. Our solution was to put more money into IT development, and we hired some new Recruitment Adviser too, who really drove the business forward.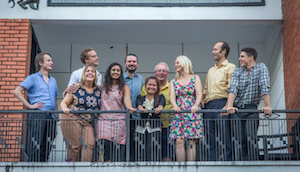 What do you think the future is for TH?
Again…I am very optimistic of TH continuing to be successful. As long as we never get complacent. If we plateau again, we must think of ways to counteract that. From the conversations I have had with Alex and the team, and through our continual appraisal of ourselves as a business, I don't see that as problem.
As we grow and require more new people, we have to be very careful about appointing the right people, training them well, and sticking to our principles. We need to maintain the same values as the small business we started out as. That is important.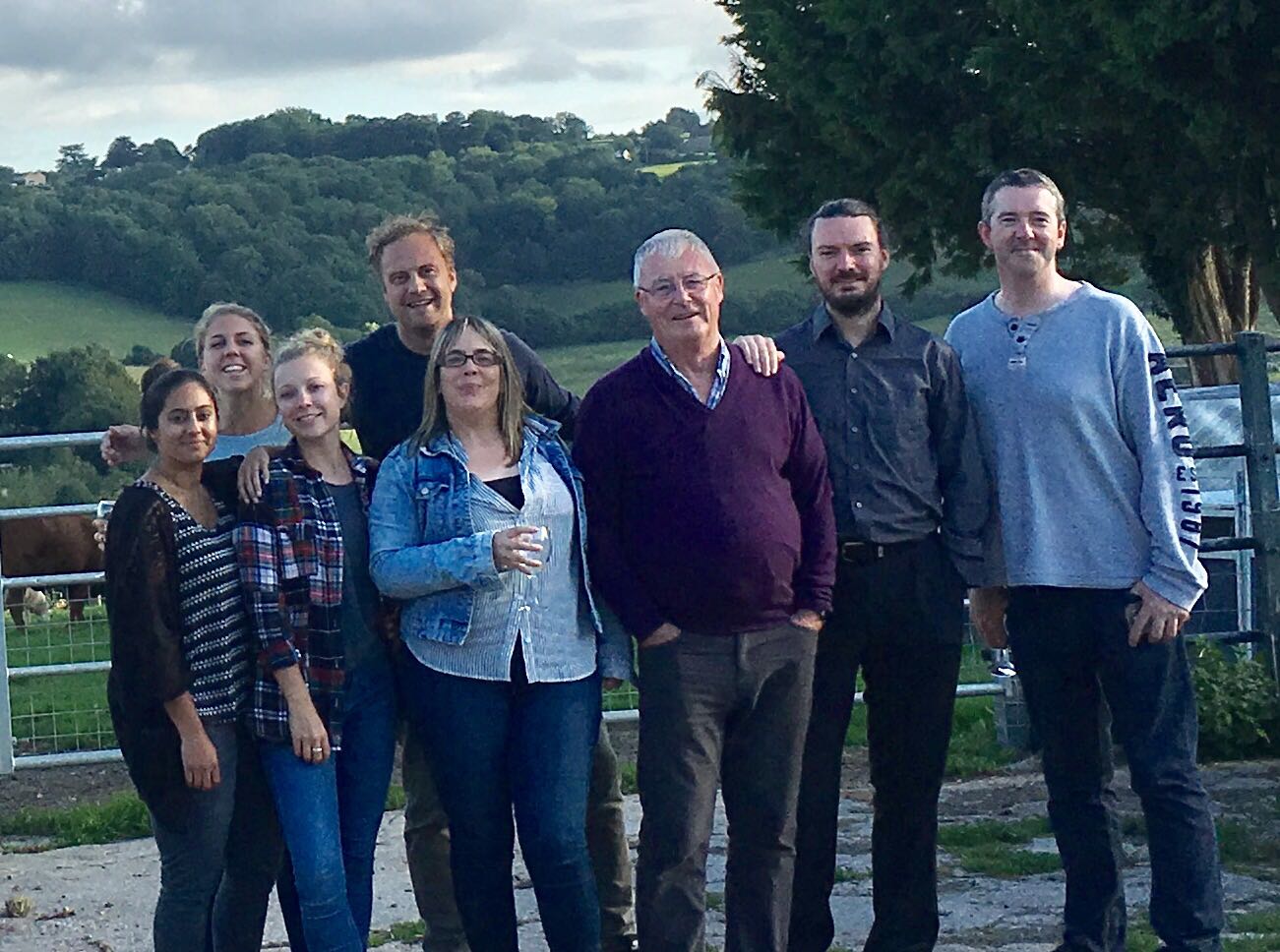 If you could give our Teachers/Headteachers one piece of worldly advice, what would it be?
The one thing I have found in international teaching is that people tend to move around a lot. I would say to teachers that they must stick with a school for at least two years, and ideally three years. For headteachers it should be at least three years, ideally five. A lot of international teachers move around too much, and this impairs their CV, I believe. So my main piece of advice is to stick around.
What's next for you?
The plan is to live where we are now, just outside Sevenoaks, as 2 of my children live nearby with our four grandchildren. It's not quite a full time job – but with school pick ups whilst they are all at work in London, it is almost! Now I don't spend days doing Teacher Horizons, perhaps I can spend some time with Tineke, my wife! We might start playing golf together again, visiting nice places, and other enjoyable things during the days. Oh, and I want to write my memoirs… but whether I will get around to it or not is another question.
Any final words?
I have so much trust that TH will continue on with its development. I want to say all the best to the fantastic team we have made. They are very strong, and I have no doubt they will continue to produce. Thanks so much to all of you.
Thanks so much John! Without your dedication and support from the start, Teacher Horizons would never have become the organisation that it is today. This journey has been everything we suspected when we started – exciting, challenging, rewarding, fun, exhausting but absolutely worthwhile! You have provided us with all the foundations and building blocks to take Teacher Horizons confidently into an exciting new era of growth and for that we are extremely grateful!
We wish you great happiness and fond memories in your retirement and look forward to keeping in touch.
Huge thanks,
Alex and the Teacher Horizons team.

Teacher Horizons Blog Manager and Recruitment Adviser.