The Teacher Meet-Up is a chance to get together with other teachers in your city to share ideas, experiences and make some new connections. We were happy to host our first Teacher Meet-Up in Siem Reap, Cambodia.
A good number of teachers from various international schools around Siem Reap were able to join in and enjoy a chat and a drink in an informal surrounding. We created a space where teachers could share their tips and advice about the schools in Siem Reap.
We welcomed teachers from the nearby schools Jay Pritzker Academy (JPA) and The International School of Siem Reap (ISSR), and both had favourable reports. JPA is a "great mission with the best package", and ISSR is "wonderful, warm and welcoming".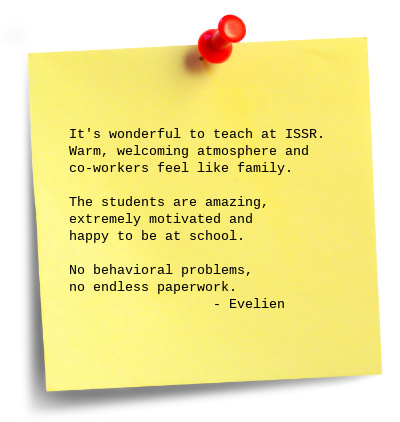 Teachers enjoy teaching in Siem Reap because of the relaxed pace of life. "Forget about your concept of time!" advised one of our guests. There's also an active nightlife for those who want it: "Siem Reap has a lot of good bars to relax in after a hard week of teaching… Take your marking with you!"
Another teacher observed, "Siem Reap is perfect for teaching: Biology in the jungle, religion in the Hindu and Buddhist temples, French in the markets, Maths in the structure of the temples, Geography in the lakes, rivers and paddies that surround, Art in the wealth of creative people."
As well as its international schools, Siem Reap has a host of volunteering opportunities at NGOs such as ABCs and Rice.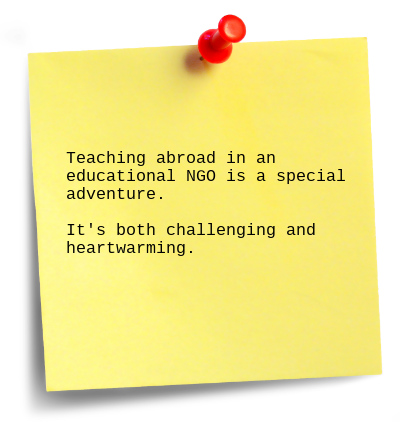 One volunteer observed: "Look out for the 'Cambodian yes'! When I ask the kids if they understand something, 90% of the time they will say yes. I always ask a follow-up question to make sure they truly understand. Often I will discover that few students actually understood. I learned that this behaviour may be learned from their parents who have lived through the Khmer Rouge, and learned to answer 'yes' to any questions of ability to avoid being killed. Something to look out for."
Cambodia's sobering recent history means that the country is developing fast to make up for lost time, and dedicated teachers can really make a difference.
Our first Teacher Meet-Up was a great success and we look forward to bringing it to more cities soon. If you're interested in working in Cambodia, why not browse our schools to see current vacancies? We work with some great schools in Siem Reap and Phnom Penh.

who lives and teaches in Cambodia. Sammy has her own
blog
.