Sarah Miller, an English teacher from London, has just completed her induction week in Sri Lanka at the British School of Colombo. She has kindly shared her first impressions of a life less ordinary with us…
Day 1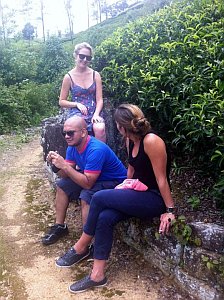 Adventure starts in glamorous Terminal 4, subtly trying to identify future-colleagues by gleaning information from the contents of bags (board pens? Teacher planners? Excessive pots of anti-aging cream?)and general demeanour (do they look as though they've had 2 months off work?)
Once this mildly awkward guessing-game is over and the group are united, I was happy to find a fantastic bunch of fun, like-minded people buzzing about the adventure we had ahead.
Landing into Sri Lanka was surreal and wonderful, gliding into a sea of palm trees stretching for miles. A wave of smug grins swept the group as we stood, sweat patches galore, in the basking sun, recollecting the bleak skies we had left behind.
Day 2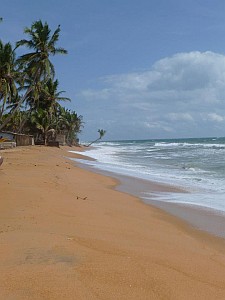 Have settled into beautiful flat with balcony overlooking the Indian ocean and truly lovely housemates.
First day of school induction involved a trip to the beach, delicious lunch and absolutely no mention of lesson plans, assessment for learning or seating plans whatsoever. V refreshing. Although bit weird being in bikini with new colleagues, including Head, on first day of 'work.'
Day 3
Novelty of opening curtains to blue skies, new city and a tuk tuk parked outside my door still hasn't worn off. A tour of the school (it has fans. Panic over.) is followed by afternoon beers in the sunshine. Bought candle in coconut shell for room and (hippy) teacher bag, feeling very at-one with Sri Lankans. Looked around to realise shop's sole customers were sunburnt Westerners. Had rice and curry supper to make self feel better.
Day 4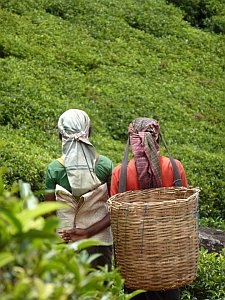 Housemate has just won a trip to a luxury bungalow in the tea country so headed off into the hills with her friends. We are greeted by butler serving us afternoon tea, followed by a game of croquet on the lawn. Have never felt so simultaneously far away from, and close to, England. Teachers at my school have reliably informed us that weekends really are our own here. Looking at my stunning surroundings, I cannot believe the places I will get to explore on this small island in my free time.
Day 5
Great meeting with Head of Department who was unbelievably welcoming and supportive. I have more freedom than I've ever had as a teacher to teach the texts that I want, however I think works. Plus the iGCSE has no coursework, so free from the shackles of marking 60 folders in the summer term. AND, we are informed that Sri Lanka has more bank holidays than anywhere in the world so we are under strict instructions to plan ahead for some fun long weekends. Celebrated with little mango smoothie and samosa.
Day 6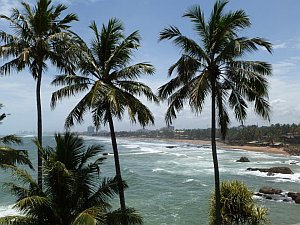 Really useful morning in school where everything from setting up a bank account – to locating a doctor – to finding marmite, was covered. The school seem really open to new ideas and, without the pressures of Ofsted, are keen to try out new things that each of us have learnt from our previous schools. Afternoon spent on the local beach, sampling the local liquor (mixed reaction) and planning exotic trips for half term (positive reactions all round)
Day 7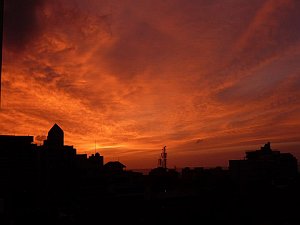 First day of Inset, real buzz around the school. None of the weary eye-rolling and dread that pervades typical Inset days back home. I start planning a Macbeth module – excited that, given what I've heard about the good behaviour of students at the school, I can try out a wide range of activities with the kids that I wouldn't have dreamed of doing before. This brief attempt to be productive is curtailed by the scheduled afternoon activity: cricket and BBQ in the garden. Think I'm going to enjoy my time here rather a lot.
Sarah will be at the British School of Colombo for a couple of years and we hope to hear how she's getting on again soon! Browse our schools in Sri Lanka.