Maxine Huijuan is a Mandarin teacher who started at British School of Bucharest this time last year. As a language and culture teacher, she has always been fascinated by the differences between cultures and intrigued by the different systems via which people live. Exploring the diversity of the world was a big reason for her move to international teaching, and she tells us now about what her life has been like since she took that step. Read on to find out about the different aspects of working and teaching in Bucharest, Romania. 
Where are you teaching and what's your school like?
I'm teaching in Bucharest, Romania in a British International school. The school runs a UK educational system, has a good reputation and is approved by Teacherhorizons.
How did you get your job? What was the process like?
The interview process went very well. I had a Skype call with one of the specialists from Teacherhorizons first, and then I was recommended to my current school by her. Not long after this I had a Skype interview with the Head of Secondary and the Head of Faculty. After that I got the offer. Simple!
What is the city like? Is there an active expat scene? What do you do in your free time?
The city is middle sized eastern European city. It has quite a few parks and lots of city facilities as you need it. There are no specific places that expats go but there is an expat organization that organizes weekly social events for expats. I have made some friends through that and I do sport with them, short trips within the country with them and I also like to explore the city on my own.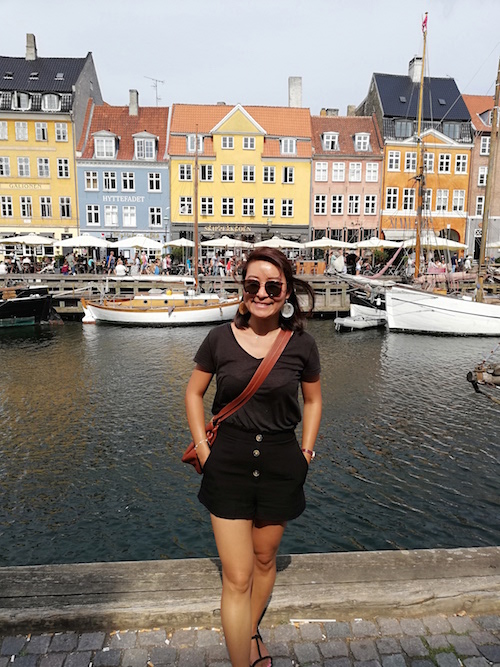 Which tourist sites or must-visit places are nearby?
If you visit, you need to go to the old town area in the city center. There are lots of bars and restaurants there and if you like an active clubbing atmosphere you will like it. There are also a few other cities nearby that you can get to via trainand should be visited, such as Brasov and Sinaia.
What is the climate like? Is there any extreme weather? If so, how do you deal with it?
The temperature difference is quite big here. In winter it snows a lot but with a good heating system, it's ok. In summer it gets hot and dry but morning and evenings are quite bearable. Extreme weather involves some heavy storms in winter but the country is very prepared for it. I live close to school so I have no difficulty getting into work despite the weather.
What's the cost of living like? Are you able to save money?
The cost of living is quite affordable for me compared to where I came from (Shanghai). I work at an English school so I am able to save some money.

What is the food like? Is international food available? Have you tried any unusual local dishes?
The local food is a bit meaty for me as I am from Asia. And the local flavor is quite mild for me. But I don't mind as there are many restaurants that offer international food. Good Japanese and Thai restaurants, and I managed to find a really good Chinese one too. I haven't tried any unusual dishes in Romania, given that Chinese cuisine uses very diverse ingredients.
How is the culture different from your home culture? Have you experienced any culture shock?
The Romanian culture is quite different from the Chinese, but because I speak English and have worked for many years with Westerners, the culture shock is not that big.
Have a read of our Happy Teacher Archives, for more happy teachers in Romania and other locations.
What's the best thing about living and teaching in your chosen city?
You get everything you need from a city and if you want to be closer to nature, you could take a train and do a day trip in the mountains around the city. People are friendly and it is very safe. I personally like the Therme here. It's a wellness and relaxtion centre with a pool and lots of other facilities. It's very relaxing, and affordable.
Are there any drawbacks? What kind of person would not be suited to this location?
I don't find too many drawbacks here. Sometimes it can be a bit hard to communicate with taxi drivers. But with Uber and taxi Apps it's not a problem. I can't think of anyone who would not like this place. The best advantage of it is that it's very affordable and close to Middle East and other European parts, so if you like to travel around you will like it.
What advice would you give to someone coming to work in your location?
Pack your luggage and I'll meet you at the Therme! Ha-ha.
Want to join Maxine in Bucharest?  To find out about this school and others, sign up here and have a look at our schools in Romania.