You are all set for embarking upon pastures new—you are picturing the new lifestyle, maybe you even have an international teaching position in the pipeline, but there is a vital consideration that leaves you feeling uncertain. What happens to little Muggins, your cat? Or Dodger, your dog? Travelling with pets as an international teacher is becoming much more common but there are still a lot of questions floating about. Therefore, we have decided to consolidate these into key considerations for moving with your pet.
Travelling with your pet requires detailed planning. It is also a challenging subject as it changes depending on the country you are moving from and, too. When I was in Japan I met Roger, the cat. Roger was a beautiful British Shorthair and I fell in love with him. The owners, both international school teachers, were moving to Nairobi, Kenya and decided it was better if Roger resided in the land of Sushi for a little longer rather than make the journey and battle with the minefield of pet-relocation. However, had they known of the right avenues to take maybe they would have reconsidered.
Thinking of moving to Japan? Hop on over to our previous blog on living in Japan. 
1: Location, location, location. 
The most import thing is to find information that is relevant for your location, the one you are moving from and the one you are heading to. Embassy websites are actually a big help here. Another key consideration is not just how to get your pet out of the country with you but what to do when you return. Often this is where issues arrive as you might be struck with long quarantine times. For the UK, the government website has a section on returning pets to the UK.
2: Transportation options.
There are actually many options for having your beloved furry creature with you. Some airlines allow you to take your pets with you as carry-on luggage. But again, be sure to check the countries that do allow this as not all do. When pets are travelling with you as carry-on it is required that they remain in the case for the duration of the flight. There are strict rules pertaining to this of which the specific airline you are flying with can instruct you. An alternative, though not quite as reassuring, is taking them on the same flight, but in the baggage cargo hold. If you contact the Airline specifically they might also be able to arrange a service for your pet, and they can travel under the category of "live animal cargo".
3: Prerequisites.
Despite which options of shipping you decide on, make sure all the prerequisites are taken care of of-vaccination and permit requirements being the most crucial. Your pet needs to be proven healthy and fit for travel before you leave, this means having had all the relevant vaccinations. Depending on where you are from visiting your country of residence's government website is your b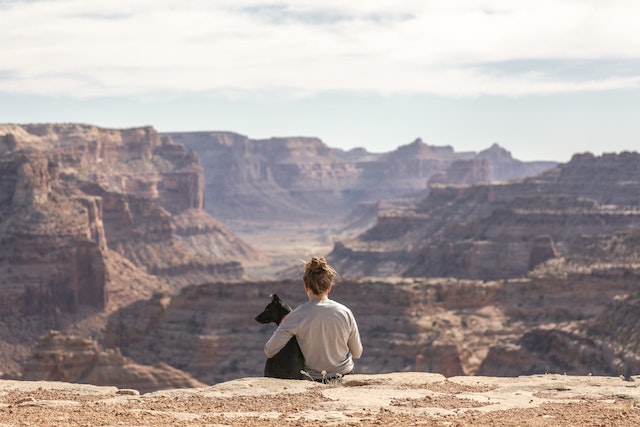 est bet. For UK citizens you can visit Gov.UK for a comprehensive list of what you need. Also, as a UK citizen bear in mind that a no-deal Brexit will affect the rules for travelling with your pet to other countries in the EU as they will become classed as an unlisted country. You can read more on that, here. It is most likely that in addition to vaccinations you will require a vet certificate that states your pet is in good health for the relocation. Both the airline and destination country will require the certification to fit within a specific time-frame. Some countries are 1 month, some might require a more last minute trip to the vet, around 10 days.
Tip 4: Culture.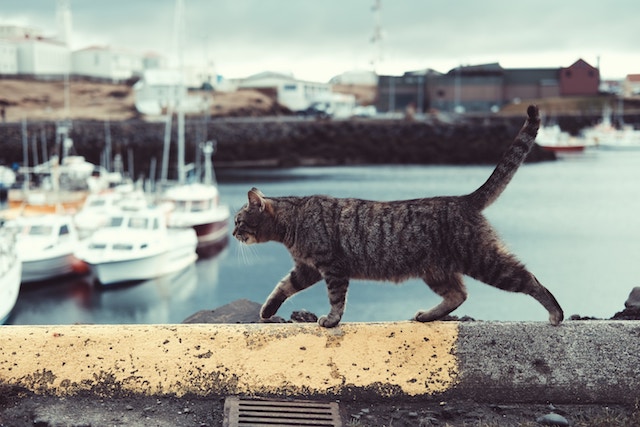 Now that you are mostly set and prepared for the trip, it is time to get clued up on pet etiquette of the country you are moving to. Having a pet-friendly place is obviously of high priority, so check in with the place you are going to be. If you are on the campus of the school, reach out to them directly to find out if they allow pets onsite. If your accommodation is not yet sorted you could always find an interim pet-friendly Airbnb until you get your bearings.  Beyond the logistics of them living with you, it is worth asking yourself some questions like the following. How do they consider pets as part of the culture and how do they treat them? For example, will there be other people with pets and will you be able to walk, or house your pet easily?
Moving with your pet can be done but requires organization. Hope this helps!
Do you have experience of moving abroad with your pet? We would love to hear about your experiences with this.  Please feel free to reach out to us and share your story at editor@teacherhorizons.com