Flying on small planes makes me reminiscent of my childhood days of riding the tilt-a-whirl at the July 1st picnic in my small, rural hometown of Enfield Nova Scotia, my tummy conflicted with feelings of nausea and exhilaration. I can recall so clearly every sight and smell of that picnic day each year as I grew up.
I remember as a little girl feeling so much excitement in the days leading up to the picnic as the rides started to appear and the event took shape. Some years the field would be muddy from a recent rain, a local country band playing on the back of a flatbed trailer, bingo numbers being called out in the fire hall, the sound of the roulette wheel at the Lion's Club booth, the squeals from the children in the bouncy castle and of course, the dunk tank. That annual event was a big part of my childhood, it was my normal.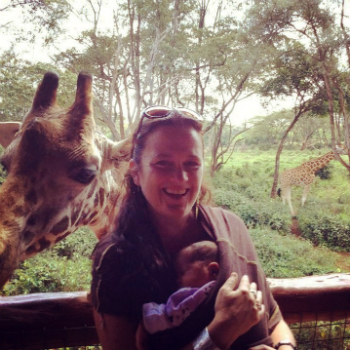 I was returning from spending some time at my brother-in-law's luxury camp site in the middle of the wild Serengeti. Beautiful beyond words, I spent my nights nestled in my soft Zanzibar bed listening to the sounds of lions and hyenas prowling not far off in the distance. As the tiny plane began its decent over the Serengeti to another remote airstrip, my fluttering tummy took me back to that childhood memory, that sense of familiarity, that normal.
As we near our landing, a passenger next to me remarks, "Oh look, the crocs and hippos are out today, you can see them lying on the rocks by the river beneath us". Looking out over the vast landscape, herds of zebra and elephants making their way over the plain, it dawned on me just how different my new normal has become. I think about my new baby girl that I am holding, on her first trip to the Serengeti and I wonder about her childhood memories that we are making, I wonder about her normal. For her, and for my other two little ones, life in Africa, growing up in Africa is becoming their normal. I think about how very different their childhood memories will be from my own.
We were lucky to have our friend Amy recently visit us from her new home in New Delhi. One Sunday we took her, along with our kids on safari to Lake Manyara, a Sunday drive filled with monkeys, giraffes, elephants and a horizon of pink flamingoes. Amy and I talked at length about the thrills and challenges of living in a country so vastly different from the familiarity and predictability of Vancouver. We agreed that living in a place such as this, we are constantly on our toes, never knowing how the day will end up, never knowing what challenge lay around the next corner. Amy had a touch of life in Africa as each night she was here, we were without power, never knowing what the reason was, enjoying our company in candlelight.
Sometimes when things become a part of our normal, a part of our everyday, we tend to forget just how special they are. Although this country drives me crazy at times; the chaos, the corruption, the frustratingly slow pace of progress, the constant power outages, how often things don't seem to make sense, I've realized and accepted that this is my new normal or at least my present normal. I hope I never take for granted how lucky I am to have written this chapter of my life, to have lived this life. I hope I never take for granted the beauty of this country in all of its rawness and chaos. I hope I never lose that sense of awe I felt when I first saw the Maasai in their vibrant clothes and elaborate beading. I hope I never lose the compassion I first felt for the people here and their struggle upon coming to this country for the first time.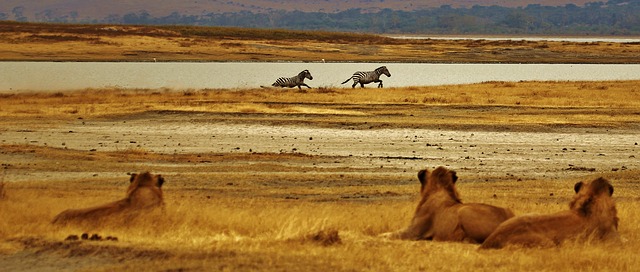 Part of my new normal is the reality of life as an expat. Here, and I expect in most developing countries, it is relatively easy to live a comfortable life as an expat in somewhat of a bubble and to ignore or become desensitized to the troubles facing the country you are living in. I'm teaching in Tanzania at The International School of Moshi; we are lucky to have a beautiful campus with students and staff from all corners of the globe. Last week I walked across the street to visit a neighbouring Primary school, a local public school plagued by poverty, lack of resources and facing all of the typical challenges of a government school in Tanzania. I had never been to that school before, only a short walk from my school yet a world a part in so many ways. I was reminded that day, of the importance of staying connected to the reality of life here. The normal for most people here is a life of struggle, a life of poverty.
There is beauty to be found in every chapter of life. From fond memories of my childhood in the peaceful simplicity of Nova Scotia to days making new memories with my family in the wilds of Tanzania, I continue to evolve and to appreciate my ever changing normal.