International teaching has many perks, which means that there are many reasons to do it. We asked every teacher we have placed this year to tell us what they are most looking forward to, and then whittled down the hundreds of responses we got. Here are the ten most common reasons why teachers this year are excited to go international.
1. Professional Development
International schools often pride themselves on their excellent CPD opportunities. They are able to provide effective training because they employ the best teachers from all over the world who can share with each other the skills they have learned back home. Have a read of our blog on professional development here.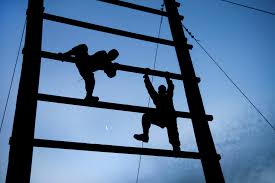 "Having recently completed an MSc International Development Management, I am looking forward to taking a step towards education development in the senior organisational levels."
"I'm looking forward to continuing to strive for best practice in vocation."
"I am excited to be able to learn new teaching methodology and continue my professional development. You are never too old to learn."
2. To teach the IB
As I am sure you are aware, many international schools run the International Baccalaureate as opposed to the local curriculum. It is a very different way of teaching and learning, which enables students to become holistic learners with an understanding of how they actually learn ('the theory of knowledge') and skills that are useful outside of the classroom. For teachers, it enables them to teach with more freedom. They are encouraged to make lessons interactive, investigative and can introduce some interesting projects. The IB is very interdisciplinary, enabling teachers to learn around their subject and collaborate with other departments.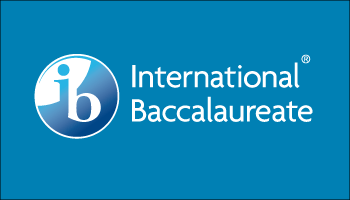 "I am mostly looking forward to teaching the IB curriculum because I believe that it will develop my teaching skills further."
"I am looking forward to teaching the IB Middle Years Programme. Oh, and less traffic congestion!"
"I am very excited about working with children from very diverse backgrounds and learning about how IB schools work."
3. More money
International schools salaries vary from place to place (read our blog on comparing schools salaries) but as a general rule, they enable teachers to save more money. Some countries are tax free, others have a very low cost of living, and most salaries will be inclusive of accommodation, flights and free medical cover, saving you hundreds every month.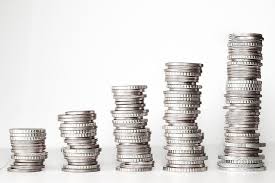 "I am excited for professional growth, experience and of course some more money is always a nice plus."
"I am looking forward to being able to afford to do exciting and wonderful things at the weekends and in the holidays. I will have a better salary in Thailand AND the cost of living is lower!"
"I am looking forward to being able to provide better for my family. My children will join me at the school, and get a great education for free, and as a family, we will be able to afford some lovely holidays and trips."
4. To experience a new culture
Outside of the school walls, there is a new culture to dive into. A new language, new food, new religion and a new way of life. This is one of the most exciting things about teaching abroad. Read my blog about Cambodian culture, or a teachers experience of living in El Salvador.
"I'm looking forward to experiencing a new culture and way of life, doing a job I've been doing for many years but in a totally different setting. I look forward to meeting different people and am excited about the different opportunities that this will provide me."
"I'm excited for my family and me to explore a new country and culture."
"I am so excited for my children to experience and understand different cultures. I think it's so important for their development."
5. For the students
Teaching an international cohort is an amazing experience. Students may have different motivations, different learning styles, and very different opinions to those students you taught back home, and in fact, from each other. This can make every day and every lesson exciting and challenging.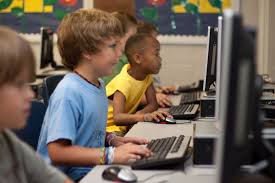 "I am excited about teaching Art to Chinese students, it will be worlds away from teaching students at home."
"I can't wait to teach students who are more motivated to learn."
"I am very excited about working with children from diverse backgrounds, it is a chance to learn from the students as much as they learn from me."
6. To work in a renowned school
Some of the top schools in the whole world are international ones. Just have a look at the blog we wrote on the best international schools to teach at in the world. Many are very well established independent schools, and many belong to fantastic school groups. Either way, these schools can provide exciting opportunities and an unforgettable experience to teachers lucky enough to work there.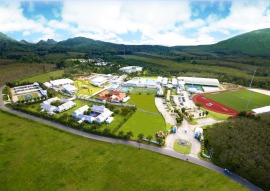 "The International School of The Hague is a well established and renowned international school that offers amazing opportunities for pupils and staff. I look forward to learning more about international education through working there, and making likeminded friends of colleagues."
"I can't wait to work with a principal who is so experienced, enthusiastic and down-to-earth."
"Working at an established IB school with new career opportunities. Being in Africa also offers numerous travelling opportunities during the holidays!"
7. To work in a developing school
On the flip side, because of a sudden boom in international education, there are many new international schools popping up all over the world. Being part of a growing and developing school can be a great learning opportunity. It can provide experience in curriculum development and can enable newer teachers to climb the ranks quickly. Alternatively, it can provide a challenge for more experienced teachers who may be feeling too comfortable!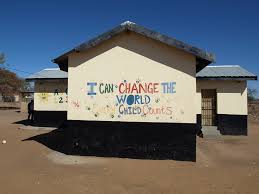 "I'm looking forward to teaching in a relatively new school with a small staff and getting to have a real input into curriculum design and hopefully taking on some more responsibility."
"I am excited to be part of a school in the early stages so that I can be part of its development."
"I am really looking forward to joining a school that is just starting out and being able to grow with it. I am excited to learn from other professionals, meet new people and of course, discover what life is like in Myanmar!"
8. To meet new people
Moving to a new school means meeting a whole load of new teachers. Moving to an international school means meeting a whole load of likeminded, adventurous teachers! International schools can have a fairly high turnover too, meaning that if you stay for a long time, you get to meet lots of new people every year.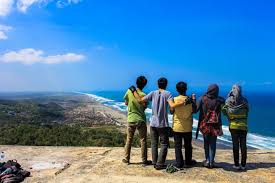 "I am really looking forward to getting back to Thailand to reconnect with old friends and to meet new ones, too."
"I want to share my new experiences as a teacher in East Timor with others wanting to do the same thing and hopefully inspire other teachers to work and travel."
"I can't wait to be part of an international school community, where so many people will have the same motivations and values as me and my family. My children will meet students from all over the world, and I will meet teachers from all over the world."
9. For a new challenge
Teaching can become stifling and stagnant back home. International teaching provides a new challenge for those who have come to a standstill perhaps, or who just know there is something more out there for them. Have a read of our blog 5 signs you need a new teaching job!
"Jeju will be an amazing adventure for my family and me. The school sounds really amazing, and the position is the challenge I was looking for."
"I am looking forward to leading the secondary division of a relatively new international school and taking it through the next stage of its journey. After spending a brief time as a classroom teacher, I am equally looking forward to the challenges which senior leadership in schools bring."
"I have lived and taught overseas for about 20 years. I am really looking forward to going to Egypt for another experience and the challenges of which a new country can bring. I am also a diver so being able to go diving in the Red Sea is very exciting."
10. Travelling opportunities
What can be better than being able to pop to a tropical island on your week long half term? Or taking a trip to a new city every weekend? International teaching provides endless opportunities for travelling and exploring the world. Have a read of this blog by Chris Lyons, about the opportunities he has had since going international.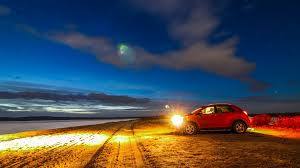 "I am excited to get back to a seasonal climate in a culturally rich part of the world. I can't wait to explore South Korea and get over to Japan, the Philippines and all the other incredible spots in South East Asia. Not to mention trying Kimchi and eating seaweed soup on my birthday!"
"I can't wait to be able to explore a new country and see what the world has to offer."
"I am looking forward to working and living in a new climate with such a wide range of biodiversity and natural beauty."
If you want to experience the same excitement as these lucky teachers, sign up to Teacher Horizons and create your profile. Then you can browse our list of jobs. Schools will be starting to recruit for August 2018 very soon, don't miss out!

Teacher Horizons Blog Manager and Recruitment Adviser.