Teaching today is very demanding and very challenging. Unlike the past, teachers are expected to be all-rounders and technologically sound. Teaching has become more of a technique (yes of course teaching is an art as well) rather than just being a subject-expert delivering lectures.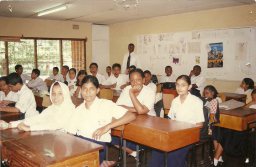 Though India has produced brilliant well known teachers in the past such as Dr. Radhakrishnan, Swami Vinekanada, Rabindranath Tagore etc, Indian teachers find it difficult to first get selected for international teaching jobs and if they get selected, it is very difficult to succeed as a teacher.
There are several reasons for this and are challenges which Indian teachers will need to overcome:
(1)  English Language – Most international schools prefer native speakers of English as English is their default language of communication. Indian teachers need to be more conversant and more fluent in English especially spoken English. One may be very good at written English but teaching is more about speaking rather than writing.
Accent (and Dialect) is something Indian teachers need to work on as well. One doesn't have to have a typical British or American accent but at least there should be clarity in the sentences he/she speaks.
Students may find it difficult to hear and understand spoken English and often get confused.
Grammatical problems in writing are other problems Indian teachers typically face in teaching even in application letters too!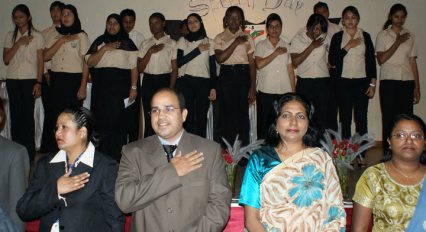 (2)  Technology – Knowledge about IWBs, PPT lectures through a Projector, LMS, CMS, Moodle etc is a big boost your chances of selection. Computer Studies (or ICT) is not limited to just being a subject taught by the ICT teacher of the school. Today, every subject taught can be taught with the help of computers. In fact, it is more effective. But many Indian teachers are not trained with IT and are reluctant to use ICT as an aid to teaching. Their ignorance or reluctance towards technology becomes a hindrance in the selection process.
In fact, use of Internet, Social media such as Facebook, Twitter etc in education is catching up very quickly as the hottest trend in education. So Indian teachers also need to give up on their fears about technology and train themselves and be mentally prepared to accept technology as a friend.
(3)  Multitasking – Do you know how to dance? Can you sing? Have you played football in your school team? Do you love Art? Is there a Picasso hidden in you?
These are several questions which you will have to answer to. Most schools expect their teachers to be multi-talented. Multi-tasking, as I've put it, is what a BIG requirement these days is. How much a teacher can contribute towards the all-round development of a child is very important. Unfortunately, Indian teachers frequently do not focus on this and are more concerned about their subject knowledge.  International schools expect their teachers to help students in drama, debate, dance, music, art & craft and many other activities.  It is not possible to help develop well rounded students if you are not well rounded yourself.
(4)  Teaching Methodology – Most Indian teachers still strongly believe in writing notes on the board and let the students copy notes from the board. This happens right from the time they enter their class until the bell rings. What a big sigh of relief this bell is for students!!!
Gone are the days when 'Chalk & Board' was the only thing teachers were expected to do in the class. Teachers should be prepared to tell stories to their students. For example, If you are teaching the topic 'Viruses' in ICT, come prepared with stories related to computer viruses (especially 'I Love You' virus and the story of the Trojan-Horse). It keeps students spell-bound in the class. Take them to the field sometimes and take your lecture there. Be creative, Keep innovating.  Be the facilitator to their learning, rather than forcing them to take in facts.   Show that you have engage students in research, risk taking and inquisition.
(5)  Single / Couple – Sir! Can I bring my wife (or Husband) and my children with me when I am joining?
I think a very common question many married teachers ask. Married Teachers quite often want their families to get shifted with them at the expense of school that is appointing them. This may not be a good idea if the school has a preference for single applicants.  Consider accepting the offer and wait for the right time to discuss bringing your family over with the school management.  It will help if they are happy with your performance and contribution to the school.
If Indian teachers can integrate these qualities, I am sure their chances of getting offers from international schools across the globe will be brighter.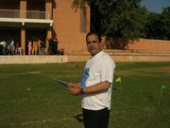 Ashish is an MBA with Majors in IT with 15 years of teaching experience. He has taught International Curricula such as IGCSE, O Level, A Level and IB since 2001.
He has taught in Saudi Arabia, India, Malawi and has worked as the Principal of International school in India. Currently, he is heading the ICT division of an International school as the Technical Administrator.
Apart from teaching ICT and Applied ICT, he specialises in Curriclum development, time-tabling, handling external and internal examination related work for the whole school.