The International Baccalaureate has become the dominant choice of curriculum for international schools now.  The IB Primary Years Programme is experiencing unprecedented growth as parents demand for their children to undertake an inquiry based learning soars.  The uptake of the IB in the US is on the rise, as is the demand for IB education in UK private schools.  So, why is the number of British state schools offering the IB decreasing?
Student & teacher difficulties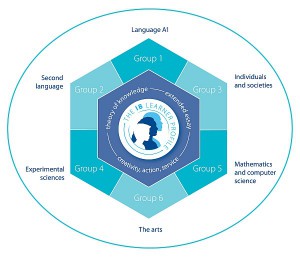 The IB is a more demanding curriculum for students than the UK A Level system.  Fact.  Students frequently take double the number of subject and it frequently stated that the difficulty of questioning in exams is more challenging too.  For example, IB Higher Level Maths (one of the six subjects a student may be learning) is often compared to studying A Level Maths plus A Level Further Maths (2 of the 3/4 subjects an A Level student would be studying).  On top of the six subjects, students are expected to undertake a number of core components including a University style Extended Essay, a Duke of Edinburgh style Creativity Action Service (CAS) programme as well as studying Theory of Knowledge, widely acclaimed as being THE most challenging subject to both teach and learn.   It must also be pointed out that whilst A Levels have no doubt become easier (ask any experienced teacher!), the more independently monitored IB has not changed their standards.
The IB also demands much more of a teacher's time than the IB does.  Coursework in the IB is significant component of virtually all subjects and large parts of it are teacher assesses (and moderated by IB moderators).  Given the priorities in many UK state schools lie with the 11-16 age groups, teachers are inclined to focus their attention and energies on delivering in these groups, the ones they are ultimately judged on.  Teacher training courses and a reflective approach to teaching often mean that teachers neither have the time or the tools to do a proper job when it comes to delivering the IB.  Subject knowledge can be an issue here too, finding teachers capable of teaching IB Higher Level Maths or Physics is particularly challenging.
Mind the GAP
Whilst international schools and many private schools are opting to take IGCSEs, the more traditional international GCSEs or even the IB Middle Years Programme, UK state schools offer the national GCSE programme.  The jump in academic rigour between GCSEs and the IB is simply enormous.  Whilst it is possible for schools to achieve excellent GCSE results through exam practice and spoon feeding, this is simply not possible at IB level where independent learning it a must in order to achieve 30 points plus.  Schools that have implemented the IB have often paid very little attention to this gap and suffered diabolical consequences when it comes to results.
Funding
The Maths are relatively simple.  Not only is enrolling an IB student for the course considerably more expensive that enrolling an A Level student.  An A Level students studies around 3 subjects and will attend 3 classes, an IB teacher requires 6 different subject teachers.  Whilst the number of lessons isn't double, the IB places real timetabling demands on schools and means that a greater number of taught hours per student are required.  This often means considerably higher running costs of offering the IB.  With schools' budgets being squeezed, it often appears an obvious area to cut, especially when the uptake by students is relatively low.
University entrance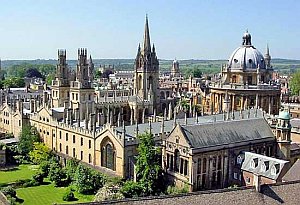 Universities in the UK have made big efforts to embrace the IB through creating conversion tables and at least in theory, heavily favouring the IB.  The truth of the matter is that whilst they favour students with great IB scores and even sometimes those with low ones, the majority in the middle will find it easier to get on a good course in a good university by studying A Levels.  Universities may use the conversion table as a guideline but in practice, they tend to use their own judgement of what is a reasonable number of points to accept.
Politics and UK arrogance
Whilst politicians in the UK have praised the IB and shown their respect for the curriculum, it would take huge guts to accept that A Levels are no longer the gold standard of education.  No politician in their right mind would dare do this.  The UK is frequently regarded as the leading country when it comes to education, one only needs to look at the number of British international schools globally and the growth in demand for them to see that is still the case.  However, A Levels unfortunately aren't on a par with the IB any longer despite efforts to introduce an A* and mirror many of the features of the IB.  With the world becoming more interconnected and Britain furthering their export of the English language, it would be a logical step to embrace an international curriculum such as the IB in order to remain competitive.  Whilst other countries are investing more in languages, Britain is abolishing the requirement for all students to learn at least one foreign language.
So, is the IB likely to become the privilege of those that can afford to pay for their education?  Whilst this is looking likely, I certainly hope not and whilst the IB doesn't suit every student (it tends to favour all rounders), I believe it should be offered at every school and should be treated as something that students to aspire to achieve, rather than find an easier and less rewarding alternative.  If education is as much as a priority as government says it is, I believe it is worth the long term investment.

Director of Operation and Finance at Teacher Horizons. Former IB school teacher and IB Coordinator at Oporto British School and Westminster Academy.