Our guest blogger this month is Kay Hunter, a teacher currently based  in Cairo, who shares her thoughts on the importance of language when communicating with diverse international school communities.
If  you were to examine the world of International teaching today, I am sure you will discover that the cultural makeup of staff and faculty has become more diverse than in previous years. Through my personal experience it appears that school recruiters of teachers and administrators internationally have started to hire a multitude of different people from cultural communities that are reflective of our true global society. This of course is a great thing that needs to be celebrated and pushed to continue.  However, with the growth of diversity on the international scale comes the duty to be more culturally aware and sensitive.
Not being culturally sensitive and aware of the differences that exist can no longer be accepted.  Especially where many educators have chosen to enter an international field where we are submerged in a sea of culture.  In this sea, you are connected with a multitude of different types of fish, some are the same in culture, but many are different.  What is key is that within our sea, which is of course the international educational community, there is no room to isolate yourself, ignore and be oblivious to the power of words. The things we say within these established diverse workplaces and broadscale academic communities must be culturally sensitive in the strictest belief that our words hold enough weight that it may offend.  
On the fact that the academic community is made up of various stakeholders, it is important to note that this ideology does not only apply to the staff and faculty, but also to the international families whose kids we serve. Case in point, as a woman of color who often wears her hair in an Afro, I was reported by a parent to the administration that I attended a parent teacher conference over zoom looking "unkempt" and "as if I just woke up." Not being accustomed to the culture of our community, this parent assumed negative intentions and displayed a level of cultural insensitivity with her words.  In hindsight some may perceive this as a simple cultural mistake and should be forgiven, but this is where the problem continues. This can no longer be the excuse. 

Not addressing issues head-on and allowing them to continue on the platform of another person's ignorance does not bring needed change. The biggest issue in this scenario was that the parent was never corrected by my administration, one member even being a woman of color herself. This allowed this parent to continue to believe that what she said was appropriate and that a woman of color who wears their hair as afro's is walking around "unkempt". 
The power of the parents' words and actions, whether it was not intentional, did not take away the hurt and anger. I love my hair and I wear it proudly as my crown. The case above is just one example, but let us think about our personal workplaces today.   Certain words and phrases that are used loosely in describing someone without reflection can cause emotional impact. In our workplace phrases such as "I am in fear of"  or "she is intimidating" or "scary" carries more of an impact on specific cultural groups than others. As a person of color and female, it resonates differently when historical stereotypes have been used as labels to define who you are as a race or person start getting used in your work environment. This is why it must be understood to the highest level that words carry power and for many cultural groups it carries a heavier impact. This cannot continue to be ignored.
As international school communities continue to become more and more diverse, it is important for organizations to build sustainable schoolwide cultural sensitive diversity programs that address the needs of the entire community. All stakeholders should be trained specifically on understanding the power of words. The Head of School, Administrators, faculty, staff, students, and families should all participate, and cultural awareness initiatives should be highlighted. School organizations can benefit from cultural sensitivity training to improve cultural competency and avoid problems that can lead to discrimination, harassment, and retaliation ("Cultural sensitivity training: Everything you should know," 2022). Some of the benefits are:
Raising Cultural Awareness

Behavior Change

Making Better Decisions

Improved Communication Skills

Speaking Up
Schools that move forward in establishing these needed initiatives would establish a thriving collaborative academic community of the best and brightest. It is my belief that schools that make this a priority will increase teacher retention and establish a culture of acceptance.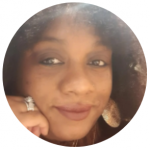 Kay Hunter has been in education for seventeen years. Currently she is a Curriculum Area Leader at an American International School in Cairo, Egypt. As an educator, she is passionate about taking a diverse approach to educating in a rapidly changing world.  
References:
Cultural sensitivity training: Everything you should know. (2022, September 26). Online Diversity and Sexual Harassment Training for Companies | Impactly. https://www.getimpactly.com/post/cultural-sensitivity-training
Photo credit: https://pngtree.com/freepng/communication-group-of-multiethnic-multicultural-diversity-women-face_8317910.html