We have all read reports of devastatingly heavy rain and winds in North and South Carolina from Hurricane Florence, and seen photos of the horrific damage to China, the Philippines, Guam, and the Marshall Islands by Typhoon Mangkhut. Are you wondering what you can do to help? We were!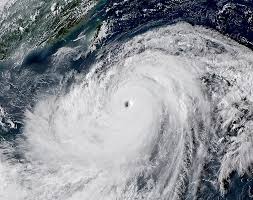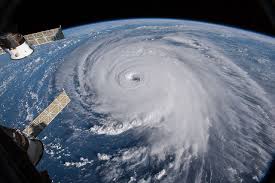 A massive 550 miles wide, Typhoon Mangkhut is the strongest storm the world has seen this year and it has killed 74 people; a number which is still rising on a daily basis. More than four million people were in the path of the storm and over 130,000 people are now sheltering in evacuation centres. In the USA, around 10,000 residents in North Carolina are in shelters and first responders have reported having evacuated 2,200 people. We have many schools in these affected areas and our hearts go out to them as they get through this difficult time. We are keen to help.
So we have been doing our research, and have discovered some amazing non-profit organisations that have been helping with the recovery of anywhere affected by the recent storms. Teacher Horizons has donated to Save The Children, as it's a charity that is close to our hearts (see below). But so that you can choose one yourself, we have compiled a list of other charities below, with a little information about each organisation and how you can donate.
The Red Cross
This amazing organisation provides everything that an area needs after a disaster. It opens shelters to make sure people have a safe place to stay, a hot meal and access to other support from trained volunteers. They hand out emergency supply comfort kits which contain basic personal supplies needed in the aftermath of a disaster, such as a toothbrush, deodorant and shampoo. Other emergency supplies could include tarps, rakes, shovels, and trash bags to help people clean up their homes and return to normalcy. Red Cross health and mental health volunteers will travel to disaster sites to help people cope. Health workers can provide first aid treatment for injuries, monitor the well-being of people staying in Red Cross shelters, and replace prescription medications or eyeglasses. Other workers specialize in providing emotional support and helping people to cope after a disaster
Read further by clicking here, donate here and volunteer here.
The Philippine Red Cross
This team sent a "humanitarian caravan" of rescue and relief vehicles in anticipation of the storm. The caravan included a water tanker, 10-wheeler trucks, generators, a mobile kitchen, a Humvee with a rescue boat and a water treatment unit. They bring hope to the provinces affected by Typhoon Mangzhut. Not only this but The Philippine Red Cross National Blood Services is one of the major suppliers of blood in the country. The PRC is tasked to provide safe and quality blood through its active role in advocacy, education and promotion of voluntary blood donation, donor recruitment, retention and care, blood collection, testing, processing and blood issuance through its network of 82 blood service facilities nationwide.
Read further by clicking here, donate here and volunteer here.
All Hands and Hearts
All Hands and Hearts are a 'Smart Response' charity, who efficiently and effectively addresses the immediate and long-term needs of communities impacted by natural disasters. By listening to local people, and deploying their unique model of engaging volunteers to enable direct impact, they rebuild safe, resilient schools, homes and other community infrastructure. This volunteer team is currently on the ground in North Carolina. They will be meeting with the Mayor of New Bern, North Carolina tomorrow at her request for help to set up a Volunteer Reception Center to coordinate spontaneous and unaffiliated volunteers. Assessment, chainsaw, debris removal, and mold sanitation teams are also on standby.
Read further by clicking here, donate here and volunteer here.
Save the Children
This is our chosen charity, and we have donated some of our profits to Save The Children this week. The STC expert teams are already on the ground, assessing the impact on children and their families to provide the support needed to help them piece their lives back together. They are distributing emergency supplies, including blankets; jerry cans; tarpaulin and rope to keep families who have lost their homes safe. They are also providing families with clean water and essential hygiene items to help prevent the spread of deadly diseases. Finally, they are setting up temporary learning centres and donating books, pencils and other learning equipment so that children's education isn't interrupted.
Read further by clicking here, donate here and volunteer here.
CARE
CARE is a Non Government Orgnisation founded in 1945 and fighting global poverty. They have been helping people prepare for disasters, providing lifesaving assistance when a crisis hits, and helping communities recover after the emergency has passed. They place a special focus on women and children who are often disproportionately affected by disasters. Last year, CARE worked in 94 countries to reach 80 million people, including more than 11 million through emergency response and humanitarian aid. To support those affected by the typhoon they are working with local partners, Cagayan Valley Disaster Response Center & Cordillera Disaster Response and Development Services, to manage relief and recovery efforts.
Read further by clicking here, donate here and volunteer here.
Here are the schools we have in The Philippines who could be badly affected by the typhoon. Your support for these charities will not only enable those affected to keep warm, dry, safe and hydrated but will also enable a better response to the urgent needs of children and adults when disasters strike in future.
If you have been affected by the storms, get in touch to let us know how you are coping, and if we can help. Email info@teacherhorizons.com or your Recruitment Adviser.

Teacher Horizons Blog Manager and Recruitment Adviser.