Visiting potential partner schools and meeting with Heads face-to-face is a crucial element of how Teacher Horizons operates.
Planning these visits tends to go something along the lines of "…where should we go next? Singapore, Hong Kong, Dubai, Cape Town, Hanoi, Sri Lanka, Madrid, Amsterdam?"
"Which of these would you like to take Alex, Alexis, Eldon?" (Teacher Horizons' Recruitment Advisers)

"I think we can cover all of these locations…"
"Now John, where can you go? Iraq, Russia, Azerbaijan perhaps?"
John Regan is a former International School Head and CEO of Teacher Horizons.
Wait a minute, I think to myself – surely these are areas with current political problems? – would it not be dangerous to visit! I suppose I was the natural choice given that my last posting was in Cairo during the Revolution of 2011!
And so it was decided – John can handle it. But, just to even things out, we'll also task him with visiting schools in Portugal, Germany and Romania!
All of these trips were wonderful – bar none. Let's look at three of these. I visited Erbil (Iraq) and Baku (Azerbaijan) in December 2013. The Heads were welcoming and I was most impressed by their schools. Erbil was fascinating and there was no hint of tension. The school and the package were excellent, and the teachers' accommodation most impressive. At the time of writing this, however, the situation in the region is somewhat worrying.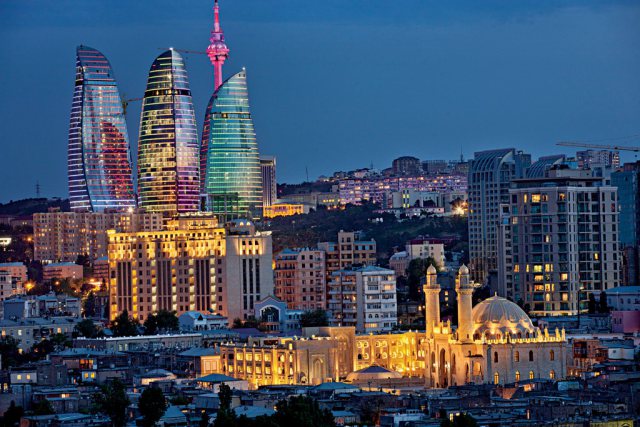 I was pleasantly surprised by Baku. I found a rapidly developing city by the Caspian Sea. In spite of political tensions in the west of the country, Baku was not affected at all. I also visited Moscow in May 2014 amid the political upheaval in Ukraine. For the third time, my children pleaded with me not to go ahead with the visit because of the perceived danger. Yet again, there was no problem. Yet again, I met some great Heads and visited some excellent schools.
What did I learn from these visits?
Don't believe all that you see and read in the media. Yes, it is prudent to be careful, but no more so than in every big city in the world
Sometimes the locations you are quick to dismiss can really surprise you. Open your mind up to all kinds of opportunities or risk missing out!
Less conventional location choices have equally good schools, with great packages and plenty of scope for professional development
These 'less obviously desirable' locations can be a great 'way in' to an international career and a strategic stepping stone to getting to work in some of the best schools in the world.
The visits to schools in Portugal, Germany and Romania were equally interesting and valuable, but lacking the frisson of excitement and adventure in going to places with a perceived danger.
Having said that, there's no denying I'll be first in the queue for any proposed visit to the Cayman Islands!
Want to know more? Read related posts on Azerbaijan and Iraq. For the lowdown on different expat destinations, we love Expat Arrivals.

former International School Head and CEO of Teacher Horizons