We work with some incredible schools here at Teacher Horizons, many of which blow us away with the difference they are making to future generations; and they are looking for new teachers every year. In this blog we want to introduce you to a few of these.
So here are, in our opinion, some of the best schools to teach at in the world. Prepare to be amazed.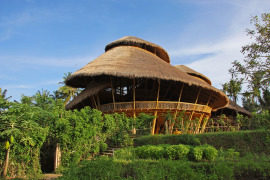 Green School is a wall-less, natural campus that is located in the middle of the rice paddies and jungle in Bali, Indonesia. The school educates for sustainability through community-integrated and entrepreneurial learning. Open-air bamboo structures encourage the children to connect with their environment, chase adventure, and pursue their passions. Their holistic approach to education engages the four intelligences — physical, emotional, intellectual and intrapersonal — through the Three Frames of Learning. Children in the Primary School can take part in special activities that range from helping with the daily running of the school to learning about the arts and culture of Bali which are integrated into the school's festivals and assemblies.
Green
School
is a truly inspirational
school
whose founders state "we are building
Green
School
to create a new paradigm for learning. We want children to cultivate physical sensibilities that will enable them to adapt and be capable in the world. We want children to develop spiritual awareness and emotional intuition, and to encourage them to be in awe of life's possibilities."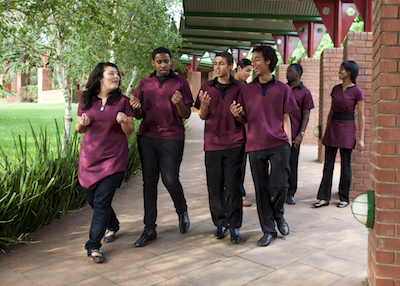 African Leadership Academy (ALA) is a unique school which seeks to transform Africa by identifying, developing and connecting its future leaders. The Academy selects exceptionally gifted young people from 35 countries across Africa and offers them scholarships to a world class education in South Africa. It welcomes teachers from around the world to inspire the students to become Africa's leaders after attending Ivy League universities. The school combines an intense curriculum with a focus on ethical and entrepreneurial leadership skills, discussion-based lessons and strategic development, empowering its students to face these issues head-on. African Leadership Academy seeks to transform Africa, achieve extraordinary social impact and accelerate the continent's growth trajectory. And we have no doubt that they will.
Click here to have a look at other opportunities in South Africa.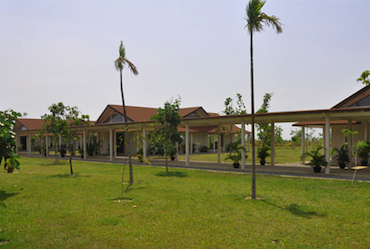 Jay Pritzker Academy (JPA) is a Pre-K – Senior Year (3-18 year olds) co-ed day school, located approximately 10 miles from Siem Reap, Cambodia. It is an incredibly special school, made so by its student intake, mission and values. JPA takes academically talented and motivated students from the small villages in rural Cambodia and gives them a first class American education which enables them to achieve scholarships and study at top international Universities. The school's mission is to maximize the potential of its students and enable them to build a better future for themselves, their families and their country. Many of us here at Teacher Horizons have visited JPA and found it to be a haven of peace and tranquility; a description which refers both to its exterior and scenic grounds in the countryside as well as inside its beautifully behaved classes.
Want more info? Read this blog written by a JPA teacher.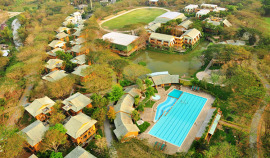 Prem Tinsulanonda International is a truly exceptional school, which is guided by its philosophy of "educating global citizens who strive for excellence, live sustainably, lead responsibly, celebrate diversity, and whose integrity champions a just and more peaceful world." In line with this holistic approach to education, Prem is an accredited IB school, and teaches the IB curriculum at PYP, MYP and DP. Another of the school's unique selling points is its location. Prem is just 20km north of Chiang Mai, and this attracts students and teachers from all over the world. Whilst Prem has facilities for full boarders, at the same time, it caters for local students from Chiang Mai.
Read this blog for more information about how to break into the world of IB!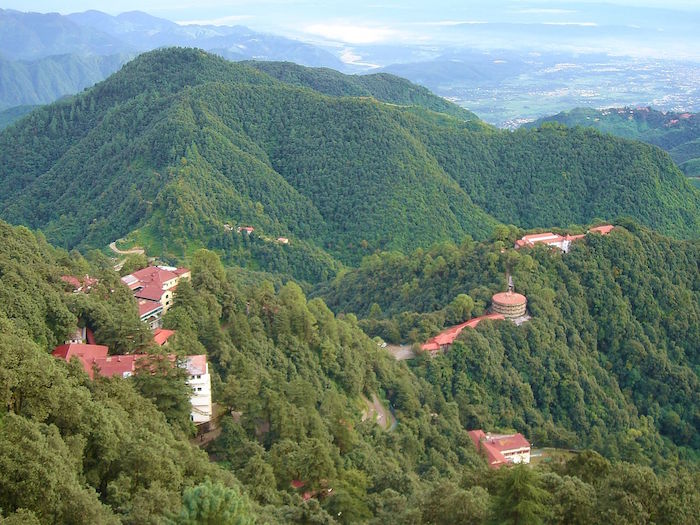 Woodstock School
is situated in a truly stunning and remote part of the world. Sitting in the foothills of the Indian Himalayas, the school takes full advantage of this location by placing a strong emphasis on outdoor education, which they encourage through their partnership with the
Hanifl Centre.
Students study for an American High School Diploma, while the school also runs the iGCSE and AP programmes.
Woodstock is a Christian learning school, but this doesn't mean that you have to be a Christian to apply. Instead, they're looking for teachers who are ready to join a close-knit, supportive community, and become fully involved in the school's pursuit of a holistic education for their students.
Interested in India? Browse our international schools in India to find your perfect position.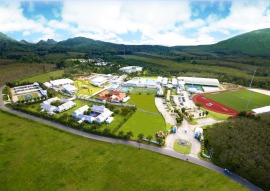 United World College Thailand is part of the UWC movement which consists of schools and colleges in 17 different countries. UWC schools offer scholarship and bursary schemes and some accept a number of fee-paying students. The group has a dedicated and expert bunch of volunteers who form their 'National Committee' and select students from their home countries to join the movement. Students selected for UWC must fit the values of the movement by being internationally and interculturally aware and must have a passion for environmental sustainability. They have compassion, integrity and a sense of idealism. Finding these students and bringing them together in a celebration of difference is what UWC schools are all about, and with more than 60.000 alumni they are making an outstanding movement.
UWC Thailand is an IB community welcoming students aged 2- 18 years. Situated in beautiful northern Phuket, Thailand, they have students from 65 different nationalities making them a truly international community. Their mission is to make education a force to unite people, nations and cultures for peace and a sustainable future. The curriculum includes social-emotional learning and mindfulness.
We recently began working with UWC Dilijan, in Armenia! Find out more details here.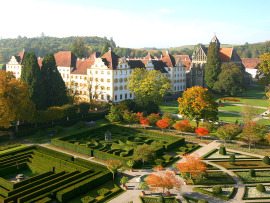 Schule Schloss Salem is one of the most beautiful schools we work with in the world. Located in an old German castle situated in the foothills of the Alps, it has stunning views over Lake Konstanz and the Switzerland in the distance. It's unique in that it is both a grammar school and a boarding school offering an international education through the IB. Teacher Horizons teachers we've placed at SSS speak highly of the philosophy, the students and the support they have had from the school. The quality of life for teachers is also very good with an excellent package and benefits available. The school is a member of the prestigious Round Square network of schools which span across fifty countries.
To learn more about international school salaries and packages, read this blog written by one of our Directors, John Regan. John is also a former international Principal so knows his facts!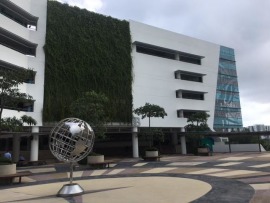 United World College of South East Asia
(UWCSEA) is also part of the UWC movement, and we rate it as one of the most inspiring schools to teach at in the world with its focus on developing its students into caring and principled future leaders. The school offers scholarships to students from all over the world giving the school a genuinely international, collaborative feel. Teacher Horizons has visited the school a number of times and supported with recruitment since 2012. the facilities are fantastic and the package offered to teachers is one of the best around. Competition is always tough but feedback from teachers we've placed there is overwhelmingly positive. UWC has 17 schools and colleges across five continents so teaching at a UWC school opens doors to opportunities in other locations.
Nelson Mandela best described the UWC group when he said: "The striking thing about the UWC is that they embrace the entire world across all divides of race, history, culture, wealth, religion, economic status and political belief".

Teacher Horizons Blog Manager and Recruitment Adviser.