With this New Year we bring you hundreds of new opportunities at some incredible schools. The first school group we would like to introduce is Yew Chung Education Foundation (YCEF) because if you register your interest quickly you may be able to secure a spot in their London interviews in the next three weeks! Read on to find out more.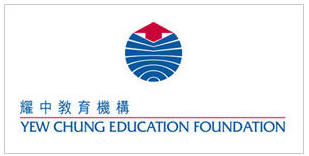 Who are they?
Yew Chung Education Foundation is a network of international kindergartens, schools, and college that provide quality education to over 10,000 students, spanning from infancy to tertiary, across 20 locations in Hong Kong and Mainland China. The organisation has a unique approach that blends Chinese and Western education and culture by having both Chinese and Western Headteachers for every school and teachers for every class. As each school is part of a larger group, opportunities to move internally or be promoted within the group are high. The message from the co-principals gives a good insight into their school's vision and ethos.
Click here to read a blog written by a teacher recently placed at YCIS Qingdao!
The curriculum
The curriculum is based on the National Curriculum for England and modified to meet the needs of the international student population. With this in mind, most of the schools run the UK curriculum up to IGCSE and then culminate in the IB Diploma Programme. The curriculum is further enhanced through a wide range of co-curricular activities and enrichment programmes, such as World Classroom and China Classroom, and students are encouraged to participate in a variety of clubs, sports and athletic competitions. Most importantly, students gain a deep understanding of and respect for cultural diversity, keen awareness of global issues, and develop a lifelong commitment to meeting the challenges of their generation.
Click here to read a blog written by a teacher recently placed at YCIS, Chongqing!
What is it like to work there?
Over the past four years, we have placed over 100 happy teachers in YCEF schools in Hong Kong and China and their feedback has been resoundingly positive. The schools look after their staff very well from start to finish, and they all provide a competitive salary, private healthcare, accommodation and a yearly flight allowance. What's not to love? One of our candidates who started this year at Yew Wah School of TongXiang has written a blog on her first few weeks and how she settled in. Have a read here.
Click here to read a blog written by a teacher recently placed at YCIS, Beijing. Or click here to watch a brief video about the school.
Where are the schools?
The variety of cities you can go to with The Yew Chung group are one of the reasons many people choose these schools. Of course, some are in the major cities like Shanghai and Beijing. (Here is a blog written by one of our teachers about being in bustling Beijing and we've written an insightful blog about teaching and living in Shanghai too.) However there is also a school, for example, in the city of Qingdao, which is different than many cities in China, it's on the coast and will challenge any stereotype about a "city in China" you have. This video shows some of the different experiences you would have living here.
Click here to read a blog written by a teacher recently placed at YWIS, Yantai.
How do I apply?
Click on the links below to have a look at each of the Yew Chung and Yew Wah schools recruiting through Teacher Horizons this year. If you find a vacancy you are interested in, make sure you get in touch immediately with the Recruitment Adviser detailed on the advert! Interviews are being held in London on 13th January, 14th January, 20th January and 21st January. You can also interview via Skype if you cannot get to London, but priority will be given to face to face candidates.
YCIS Shanghai
YCIS Chongqing
YCIS Hong Kong
YWIS Beijing
YWIS Guangzhou
YWIS TongXiang
YWIS Yantai
YWIS Shanghai
YWIS Chongqing
Best of luck to all who have applied so far. If you are interested but have not yet set up an account with Teacher Horizons, start by clicking here and creating a free profile. Once your account has been activated you will be able to see who to email for your chosen school and position. For any queries email info@teacherhorizons.com.

Teacher Horizons Blog Manager and Recruitment Adviser.